Want to know how to remove a speed limiter on an electric bike?
This DIY guide is exactly what you've been looking for!
An electric bike is inarguably one of the most efficient modes of transportation in this day and age. You must have seen that most of these electric bikes come with a speed limiter.
Ever wondered why?
Let's discuss.
Why Do Electric Bikes Have a Speed Limiter?
It's a federal regulation for e-bikes to have a speed limiter. These bikes are limited to 20 mph in the U.S. This law helps differentiate electric bikes from other vehicles on the road.
Essentially, the following three factors help draw the line between an e-bike and a motor vehicle. The federal law requires every electric bike to have:
A motor of 750 watts or less
Fully operational pedals
A speed limiter that ensures that the maximum speed of the bike, with motor assistance, is 20 mph
If your electric bike follows these guidelines, you're allowed to take it anywhere a traditional bike can go. You can enjoy your ride without worrying about the bike lanes and paths. That being said, you may come across some e-bikes designed to go higher speeds.
These are supposed to be off-road bikes. You'll be violating the law if you bring them on the road, as they're not meant to be used for daily commuting.    
Is it Possible to Go Faster Than 20 mph?
Yes. It is. However, in such a situation, the bike's motor won't be assisting you. For example, during a downhill cruise, you may go past the speed limit but you won't get any help from the motor.
Let's also tell you that 20 mph isn't a low limit. Considering the fact that the average speed of a cyclist is 12 mph, 20 mph is pretty sufficient.  
Read Fastest Electric Bike in the World
Can You Increase the Speed of an E-Bike?
Before we answer your question, why do you think you need to increase the speed of your e-bike?
As a matter of fact, electric bikes were invented to serve as an alternative form of transportation so that people who don't feel like driving a car could go out on a high-performing bike. You can also get yourself one if you want to have fun riding a cool bike.
Many professional riders also invest in a good e-bike for racing. If you've ridden an e-bike before, you'd know how thrilling the experience can be! You can pedal as energetically as you like and the bike just keeps on building acceleration.
Now, this is where the speed limit comes in. Professional riders are often concerned about this limit since they use e-bikes to practice and compete. Even those who just want to use an e-bike for fun purposes aren't a fan of the 20 mph limit.
When you hit this speed, your bike will refuse to accelerate, hitting pause on all the fun and zeal of the ride. The speed limiter may make you feel like you can't enjoy the full experience of the e-bike.      
As a leisure rider, you may also prefer to ride unrestricted. Fortunately, it's possible to derestrict your e-bike. Before we reveal the secrets to removing a speed limiter, let's gain a better understanding of derestricting or tuning.
Derestricting or Tuning of an Electric Bike
Derestricting or tuning refers to the process of removing the pedal assistance limit on your electric bike.
As mentioned earlier, this limit prevents the complete release of electrical power from the bike's engine. Since this limit is set by the manufacturer and doesn't come with the machine itself, you can easily derestrict the bike.   
In compliance with the federal regulation, e-bike manufacturers equip the bikes with a motor of 250 watts to ensure it doesn't cross the 20 mph limit.
By tuning your bike, you can get rid of this limit, allowing the power to be released and utilized so that you can ride at higher speeds.
The principle guiding the e-bike tuning is simple. The bikes don't magically know what you reach the speed limit. Instead, there's a system in place that notifies them of it.
Basically, an electric bike keeps a tab on your speed during your ride. This information, along with the idea of how fast you're pedaling, determines the amount of drive released by the bike.
Once you reach the 20 mph limit, your bike gets a signal to deactivate the drive immediately.      
Since the bike uses your pedaling speed to decide how much drive should be released, you can manipulate it to think otherwise.
In simple words, all you have to do is trick your bike into believing that you're going at a much slower rate than the actual speed.
Generally, a compact electronic device is used to derestrict an electric bike. This device is placed between the wheel's sensor magnet and the computer that determines your speed when you're riding.
It emits falsified signals, causing the computer to catch a slower current speed. This way, you can enjoy riding at a rate higher than 20 mph.
Does Derestriction Make the Motor More Powerful?
You may have heard that by derestricting your electric bike, you can increase the power of the motor. This is nothing but a common misconception among e-bikers.
The tuning process is only supposed to help you go faster. It doesn't, in any way, change the capacity of the motor.
Without further ado, let's find out how to remove a speed limiter on an electric bike.     
How to Remove a Speed Limiter on an Electric Bike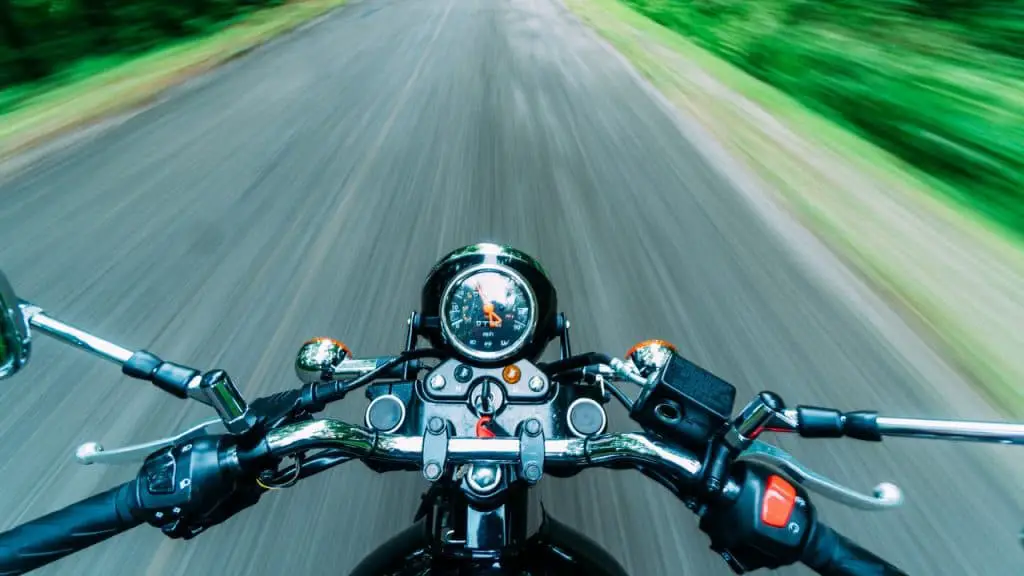 One obvious way of riding your electric bike at full speed is by removing the speed limiter installed on it.
For this, you'll have to look for the limiting wire installed at the controller. You may spot it as a single wire with a connector. Take it off to unlock the full speed potential of your bike.
Alternatively, you can also derestrict your electric bike to ride on it at a faster pace. In general, there are two ways to derestrict your e-bike and enjoy riding over 20 mph in the U.S.
The handy method
Using an e-bike tuning kit
Before you try either of these methods for removing a speed limiter on your e-bike, you must understand that you'll solely be responsible for the consequences of the tuning.
Let's discuss each method in detail.
1. The Handy Method
This refers to a mechanical method that works only if your electric bike allows it. You may hear different explanations for this method from different experts. However, what you need to focus on is the sensor.
The sensor is supposed to read the bike's behavior and translate it for the computer unit. Based on the signals received, the unit decides how much assistance should be provided by the motor while you're on the road.
For this method to work, all you have to do is modify how the sensor sends messages to the computer unit or controller. But first, you need to understand how the sensor is related to the magnet.
You'll find the sensor on the frame bases, whereas the magnet can be spotted on the rear wheel of the e-bike. The speed of the bike is calculated based on the circumference of the wheel.
As a rule of thumb, electric bikes with bigger wheels tend to move faster. With this in mind, you can change the number of turns made by the magnet by relocating the magnetic device away from the wheel.
Once this transfer is made, the computer unit may gauge a speed rate lower than the actual. This way, the speed limit on your bike won't get triggered.
With that said, please bear in mind that you don't have to disassemble the whole electrical system. For best results, follow the guidelines below.
Things You Need:
A tape
Some sort of holding material
Steps You Must Follow:  
Take out the sensor and magnetic device or simply change their position
See where a pedal bracket is located on your bike and attach the magnet to it
Move the sensor and make sure it faces the magnet
Voila! Your electric bike is derestricted.
Many e-bikers prefer the handy method for tuning their bikes. The biggest reason for this is that it can be done with hands and is hence, inexpensive.
2. Using a Tuning Kit
If you're more of a technical person who doesn't want to work with hands and is okay with spending some money for derestricting their bike, you might want to opt for this method.
Over time, several e-riders and professional bikers have complained about the 20 mph speed limit on electric bikes. When their voices reached the manufacturers' ears, they decided to do something about it.
They ditched methods that could prove inefficient and introduced electric bike tuning kits to make the derestriction process easy and hassle-free for you.    
Like the handy method, these tool kits are designed based on the principle of playing with speed data and speed rate.
An added benefit offered by these kits is that you can undo the tuning process and go back to the default mode whenever you want to stop derestriction.
You can easily find e-bike tuning kits online and in-store. They are generally categorized into two groups. Some need disassembly while others don't. You can rest assured that the installation of these practical kits is super easy and user-friendly.
E-Bike Tuning: What Are the Possible Implications?
You may have seen adverts implying that a derestricted e-bike can reach a speed as high as 75 km/h.
Remember that you don't have to believe whatever the papers or the internet say. In reality, derestricted e-bikes may get to a top speed of 60 km/h, that too, if you put in considerable effort as a rider.  
That being said, the tuning of an electric bike might increase the load on the motor and battery. This makes sense because derestriction allows you to use the e-bike system for extended periods on maximum load.
Consequently, the bike will consume extra energy, which may cause the battery to get depleted at a faster rate than usual.
Now that you're aware of how to remove a speed limiter on an electric bike, you may be excited to enjoy exhilarating rides on it.
However, keep in mind that derestricting an e-bike and going at a speed of more than 20 mph is against the law. Needless to say, you won't be able to use your vehicle on government property.
Another important thing you need to know before tuning your e-bike is that you'll lose its status with the manufacturer.
In other words, the manufacturer may refuse to repair or do anything with your bike once you have derestricted it. This also means that you'll lose the bike's warranty upon derestriction.
At the end of the day, it's your needs and preferences that matter. If you think all these implications aren't as important as the fact that you'll be able to enjoy riding at full speed, go ahead and get your e-bike derestricted. There's no denying that speed can be a thrill as long as you're in control.      
Other Ways to Increase Your Electric Bike's Speed
Apart from the handy method and the use of a tuning kit, you may use one of the following tricks to increase the speed of your e-bike.
1. Adjust the LCD Settings
E-bike manufacturers install a speed limiter to keep your speed under control. It counts your wheel revolutions within a set time period to determine your speed.
If you want to go faster than 20 mph, you can simply change the settings of the limiter. All you have to do is go on the control panel and reduce the wheel size.
For example, if your e-bike has 26-inch wheels, you can reduce it to 18 inches on the device. This way, you'll trick the limiter into believing that you're using a smaller wheelbase and are thereby riding at a slower speed.
2. Change the Battery
The battery on most electric bikes ranges from 24V to 72V. Considering the power differential, those with 72V don't fall within the range of a typical e-bike.
One easy way of riding at a speed higher than 20 mph is by replacing your bike's battery with one that has a higher voltage. However, before you go ahead with this, make sure the motor is powerful enough to handle the extra force.
The best way to go about this is by hiring an electrician for the safe and efficient installation of the new battery. This will eliminate the chances of the burning down of the motor or frying of the control panel.   
3. Install a New Motor
With electric bikes, the bigger the motor is, the faster you'll be able to go. This is why e-bikers often replace the motor with a more powerful spec engine. This simple trick can help you improve your bike's speed by an extra 10 km/h, if not more.   
4. Replace the Tires
You may have seen elite and professional e-bikers using thin bike tires. This is because thin tires allow the bike to get to the top speed with less effort.
Hence, if you want to increase your e-bike's speed, you should consider getting rid of those thick tires and install slimmer ones.   
Please note that if you have a mountain bike, getting thinner tires may not be a good idea. This is because the tires of a mountain bike are made to provide maximum stability, grip, and control on the road. 
5. Install a Windshield
Quite interestingly, you can enjoy an additional speed of 5 km/h on your e-bike by installing a windshield. But first, make sure your bike has a higher in-built speed.
A windshield brings several aerodynamic features to the table, including enhanced efficiency, reduced drag, and improved speed.
6. Focus on Your Riding Posture
A cheaper and simpler alternative for windshield installation is to adjust your posture while riding an e-bike.
If you ride with a straight back, you'll note that the air blows directly into your face. This increases the air resistance and causes your speed to drop.
The correct posture is when you take a crouching position and bend your body forward to cut through the air. You'll be surprised to see how this slight change in posture can significantly improve your speed.
You may like the following ebike articles:
Summing It Up
Electric bikes are an excellent option if you want to reduce your carbon footprint and contribute to a greener environment. Besides, it's so much fun riding them!
If you've invested in one, you'd want to extract the best possible performance from it and enjoy thrilling rides. Using this DIY guide, you can go over the speed limit with your bike. Just make sure you drive safely and responsibly and follow all traffic regulations religiously to avoid accidents.
Now that you know how to remove a speed limiter on an electric bike along with some cool ideas to increase your e-bike's speed, get ready to go on thrilling rides and enjoy the experience to the fullest!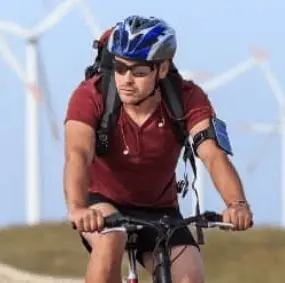 I am Michael, an avid rider and bike expert. I am here to provide, biking tips and expert advice on in-depth bike reviews covering features, capabilities, price range, and much more. Specially on electric bikes, mountain bikes, road bikes, etc. I will provide honest product reviews, along with expert advice on purchasing, training, and maintenance. Check out my complete profile.