Back in the day, most people used bikes as a more affordable alternative for vehicular transport. However, with several solid options now available under $1000, the scene has evolved a lot since then.
There is a lot of value in the bikes most manufacturers offer today, with much of the past mistakes ironed out to deliver a seamless riding experience.
Today, we will be evaluating some of the best bikes you can buy for less than a grand after discussing the importance of different materials and parts. So, let's get started.
Here are a few things to look out for when choosing a road bike under $1000.
Frame and Components
At the price of $1000 or under, a manufacturer could choose several approaches to deliver value to their customers.
The first approach could be going for a great frame, meaning it is well built and has a great geometry that wows the customers.
However, such bikes may need upgrades over time. Whenever you buy a bike for its frame, make sure it is aluminum on par with steel in terms of rigidity while shedding a significant chunk of weight.
Another approach could be focusing on the overall product rather than one component. You do this to signal the superiority of a product to the customers.
Lastly, some manufacturers may even utilize a cheap frameset and build their bikes while considering minute specifications.
If you want something flashy, opt for the better frame option as it may be a great showing in front of your pals.
If you are looking to buy a bike to be used for a longer period, invest in a well-rounded option rather than one focused on a single component when opting for a road bike under $1000.
Is there carbon fiber?
Carbon is typically present on higher-end bikes, and it hasn't made its way down to this price point. However, you will most likely have a carbon fork at the price range of $1000 or a little lower.
Disc brakes?
Disc brakes have started showing up on road bikes quite recently. More exotic touring and mountain bikes provide higher braking power over conventional calipers with just a little bit of weight added on.
Although they might be a pricey option for road bikes, they offer much better performance in damp conditions. Slowly and surely, these brakes are making their way into the road bikes, though they are still predominantly found on cyclocross bikes which are meant for the racetracks of dirt and mud.
One thing to note, if you wish to take your bike for road racing, it must not have disc brakes according to the rules set by several federations. Therefore, consider your future with the bike before finalizing an option that comes with disc brakes.
Most of all, the thing that matters the most in any bike is the fit for your body type and riding style as it determines how usable the product is for you specifically.
Read: What is a Road Bike
The comfort of the ride
It is important to ensure that the bike is proportional to your body type. For instance, handlebars should be positioned in a manner that allows enough distance between you and the saddle for a comfortable riding experience.
Generally, it would be best if you were relaxed while riding the bike or there is an optimum distance between you and the handlebars.
You may like, Where to Put Bike Lock While Riding
Best Road Bikes Under $1000
Now that we have discussed some of the components that make a good bike let's look at a few options that we consider to be great choices for road bikes under $1000.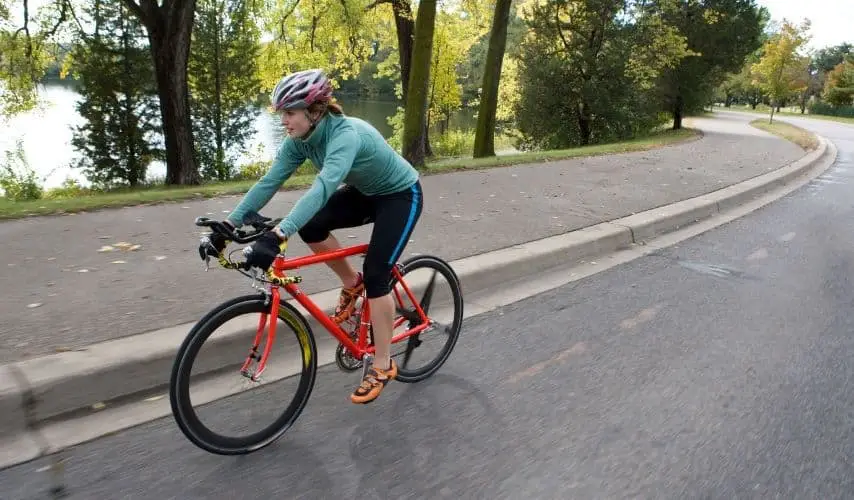 1) Giant Contend 3
Check out the Giant Contend if you are working with a small budget and still want the best value for your money. This bike can be used on a variety of roads. You can use it for traveling to work, exploring your locality, or even participate in beginner-level racing. This is one of the best options for road bikes under $1000, no matter how you approach the question.
The built is based on a lightweight ALUXX-class aluminum frame, and the same material is used for the alloy fork. The riding stance is amazing, and the weight distribution is solid, making it a great deal for the money. You can experience the road races and get a taste of high-performance bikes with the Contend 3 without breaking the bank.
The shifting system used in the bike comes from the well-known Shimano brand, which needs no introduction in the bike world. The shifters are from Claris group, which is an entry-level option from Shimano but still performs exceptionally well while coming in at low prices to be featured in this build.
Other options in the Contend range are the 2, which is like the 3rd but features a composite fork and the 1 has a stiffer Shimano Sora drivetrain.
Tires are also proprietary to Giant, selecting to equip a pair of SR-4 shoes; excellent, tread-less tires. You may want to upgrade to something more durable with the money you've saved.
The tires used on the bike are also made by Giant, called the SR-4, which are decent tread-less tires. However, if you want something better, you can opt for more durable options from the money saved on buying the Contend 3.
Considering the handling and overall outlook of Contend 3, it is evident that the value proposition is present for the consumers looking to get a taste of great road bikes without breaking the bank.
It comes in at a price point of $700 and outperforms most other options in its price range. You may find other bikes with specific components built well, although the Contend 3 is the complete package for those looking for quality.
Pros
Low price
Good tires
Strong frame
A complete package
Great as an entry-level option
Cons
Claris shifters are low-end
Only features an 8×2 drivetrain
2) Nashbar 105 Carbon
Nashbar has a tendency of piecing together some exceptional bike packages, which eliminate the middleman passing the savings onto the customers. One such model is their Shimano 105 groupset fitted road bike. This option is a steal for the money you end up paying for it. Just check the reaction of your friends when you reveal the price of the beast to them.
The bike features an 11-speed drivetrain which is taken from the 105 groupsets. The only parts not based on the Shimano 105 groupset are the brakes and the chainset. The brakes in the bike come from Tektro, which is cost-effective, and FSA Gossamer supplies the chainset. You won't be left behind in performance even after paying much less for this bike.
You will be pleasantly surprised to see a carbon fiber frame and fork at this price range. Usually, pairing Carbon fiber and 105 can cost more than a thousand dollars itself.
To achieve the build in this price range, Nashbar used wheels from Vuelta ZeroLites. Although these wheels are not ground-breaking in terms of performance, they are still reliable and hold their own when against most expensive bikes.
Regardless of your bike needs, the Nashbar 105 is very likely to put a smile on your face. It sits comfortably in the middle of the pack in terms of performance and can be a viable option for those trying to better their cycling skills.
If you are lucky and strike on time, you can save 20% off the tag price for the Nashbar, letting you save further money, which can be spent on other parts such as the wheels.
Regardless, you won't be the Nashbar is a serious option for looking to get into road bikes for less than $1000, especially if you want performance on a budget.
Pros
Shimano 105 components
Carbon frame and fork
Great price
Good reviews
Cons
105 groupset is not complete
Unbadged frame
3) Diamondback Century 2
Finding a useful bike in sporting events and 100km of bike runs can be difficult. Although, Diamondback has made your life easier with the Century 2.
It is an inexpensive option below the $1000 price range and is designed in a way that allows it to run efficiently for long days such as the century run. The bike is light, well-constructed, and affordable, making it a solid option to put bike mounts.
The frame used by Century is lightweight and can still take a beating, and is coupled with 7005 aluminum alloy forks. The bike's geometry is such that it is a great option for going out on long rides during the winters helping you stay fit. It is a great secondary daily driver for club cyclists and a great option as a commuter bike for those using it to travel to work.
Whenever you have a long day planned, the Century would not disappoint due to its upright position because of the frame structure, which is helpful for beginners and those with back problems.
This bike is more than what you need for starting your road cycling journey and offers much more than the basic bicycle. Heck, it will even keep an experienced cyclist entertained.
Century 2 features a remarkable equation wheelset that ensures performance and ease due to the broad profile rim that enables the installation of thicker tires. This increases comfort while keeping speed and weight on an acceptable level. The drivetrain in the bike is Shimano Sora which is decent for the money you are paying.
If you want a women's version of this bike, check out Diamondback Airen, which is quite similar to the original bike.
Pros
Great geometry
A good match for beginners
Good wheelset
Cons
Not meant for the racetrack
Sora's groupset is mediocre at best.
4) Specialized Allez Sport
If you like to own big brand products, then the Specialized Allez Sport is the right choice for you. It comes in at an MSRP of $970, sitting just below the $1000 mark, and is a great product from a great company with well-rated reviews.
Apart from the brand name, you also get the E5 aluminum frame alongside the carbon fork from FACT, which lowers road vibration. These aspects reduce how quickly the bike wears out over a period.
The rest of the parts used in the Allez Sport are not that great compared to some other bikes on this list. The drivetrain is a 9-speed Shimano that offers a weaker performance against the Tiagra and the 105 that you can also find in this price list. Moreover, the wheelset is on the heavier side of the Allez sport.
Pros
Big brand,
fantastic aluminum frame
carbon fork.
Cons
Some components such as the drivetrain aren't really impressive
5) The Tommaso Monza
Tommaso Monza is the best entry-level road bike for under $1000. The bike is priced at $950 now but matches up some of the other big brand bikes that sell for more than it.
The brand is relatively new to cyclists, but due to the value of their products and the styling they possess, the brand is quickly gaining popularity in the cycling community.
The Monza features a 6061-aluminum frame compact and comes with a carbon fiber fork which is specifically made for women who love to cycle. The lightweight design of the bike ensures that you always control the bike while on the road.
The drivetrain has an 11-speed system largely put together using components from Tiagra, which ensures long-term durability. Moreover, the compact 50/34T chainset is a great starting point for rookies and those who tend to worry when facing climbs with an 11×32 cassette. 
Pros
Tiagra Components
Inexpensive to buy
Looks great
Cons
The brand does not have a lot of recognition
Use of several in-house parts
6) Mongoose Selous
If you want a road bike that can be usable over rough roads and country trails without hindering you on the road like a mountain bike, then the Mongoose Selous is the way to go.
The distinguishing feature of the bike is a custom-built dual-butted aluminum frame and fork that is light and responsive alongside mechanical brakes that can help you stop almost instantly.
The riding position on the Selous is upright, meaning you would be comfortable over long rides and the silver-colored frame catches the attention of people who will also be surprised by the Shimano Sora shifting, which is great for those December trips.
With wider tires than a typical road bike and a far less aggressive riding stance, this ride won't compete with strictly road-oriented models, but the ability to ride on multiple surfaces while retaining agility makes it a great option.
The tires on the Selous are wide, and the overall stance of the bike is not very aggressive. This bike does not directly compete with other road bikes. In fact, it allows you to work your way through the harsh paths and the roads at the same time. It is agile and nimble at the same time.
Pros
A good overall package
Works for roads and trails
Sora Shifters
Cons
High-speed riding isn't recommended due to frame geometry
7) Tommaso Illimitate
Floating around the $1000 mark, the Tommaso Illimitate can be another solid choice for those looking for a bike that can do both the roads and the dirt. It is essentially a cyclocross bike that will perform well on bike trails if you have the talent and the everyday roads you usually travel on.
It is the sort of bike that can be used in many situations because of its versatility. You can commute to work with it or take a ride along the rough paths in the forest.
The braking system comes from Tektro. They used disc brakes which have a better performance on both the roads and the gravel. They also work well in several weather conditions, unlike calipers which sometimes struggle in the mud.
The drivetrain in the bicycle comes from Tiagra and Shimano, which is featured on several other models of bikes in the price range. The best thing about bikes such as the Illimitate is that you can ride to work with them and take it to race on the weekends. You can even take the bike to the mountains with a quick change of tires.
Pros
Parts from Tiagra and Shimano
Mechanical brakes have great performance
Ride is smooth
Cons
It is a case of "jack of all trades master of none."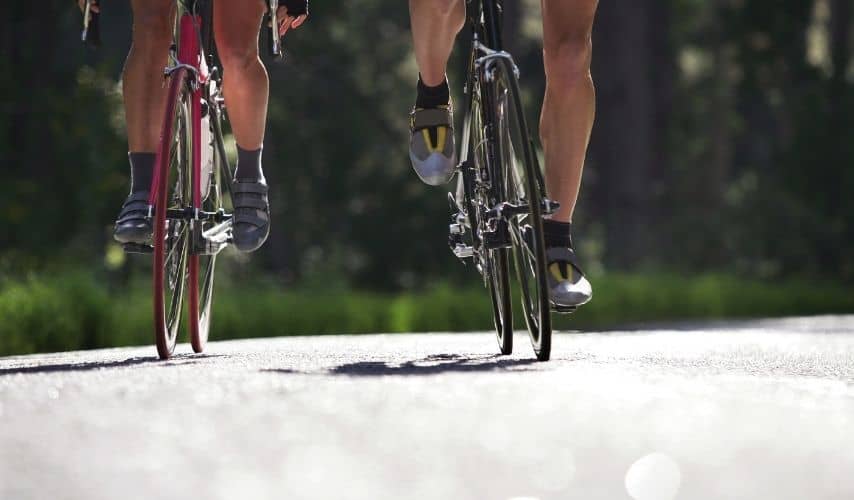 You may like the following Bike articles:
Wrapping Up
There are certainly some great options available in the sub $1,000 price range that one can buy. Though, it would be best if you focused on what your needs are. If you are looking for performance, but something that is a better overall package.
Instead, you can also opt for something flashier such as the Nashbar Carbon 105. Whichever bike you choose, first make sure it sits well with your lifestyle choices. We also hope that this review made it easier for you to choose your road bike for under $1000.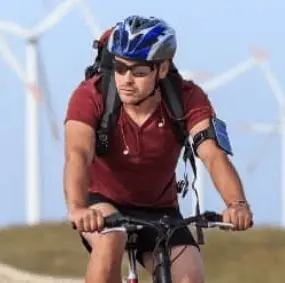 I am Michael, an avid rider and bike expert. I am here to provide, biking tips and expert advice on in-depth bike reviews covering features, capabilities, price range, and much more. Specially on electric bikes, mountain bikes, road bikes, etc. I will provide honest product reviews, along with expert advice on purchasing, training, and maintenance. Check out my complete profile.