Let us try to find out What Is a Cyclocross bike and top 5 reason to buy a cyclocross bike.
What Is a Cyclocross bike
Cyclocross bikes have come a long way from being slightly modified road bicycles. They are now designed specifically to deal with the racetrack with their drop-bar design. Every prominent manufacturer has a separate line-up dedicated to cyclocross bikes.
Overcoming difficult terrains such as sand, grass, muddy fields, and so on, Cyclocross bikes boast features that make them more effective compared to your everyday road bike. Their frames utilize geometric functional design elements that help drivers navigate challenging landscapes on the racecourse.
Cyclocross bikes have a taller bottom and reduced frame reach, which provide a more elevated position against ordinary road bikes. They also have lumpy tires and plenty of clearance space to counter muddy tracks.
Also, check out, What To Look For When Buying A Used Bike?
Cyclocross bikes, also known as CX bikes, are getting technology changes such as disc brakes and tubeless tires, which were brought to mountain bikes before. Some bikes will even include fixtures and mounts to install mudguards and racks.
A lot of people are being attracted to the Cyclocross bikes' ability to take on rugged terrains and are using them for commuting purposes.
An important thing to realize is that Cyclocross bikes are not the same as gravel bikes, which have a simpler geometry and employ tires that are wider and less focused on the racecourse. 
Cyclocross bikes are great for those weekends when you head out to the forest to discover areas you didn't know existed. There's no lack of thrill when it comes to cyclocross bicycles.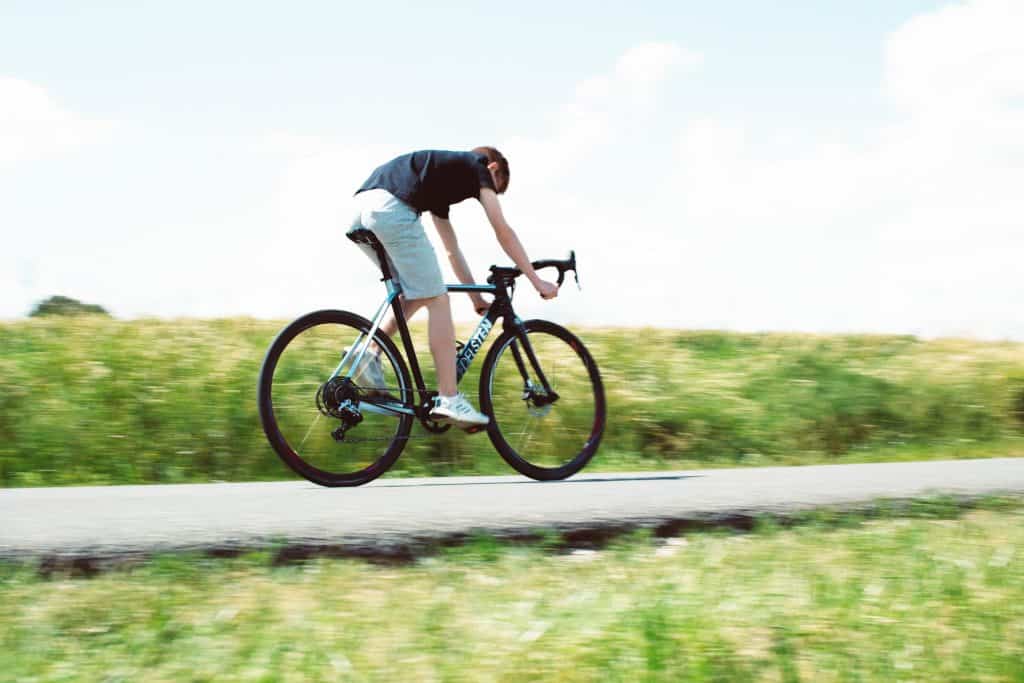 Today, we will learn what is a Cyclocross bike and discuss reasons as to why you should invest in one.
1. Geometry
Cyclocross bikes are meant for the racetrack. This means they must address areas where there is sand, mud, rocks, or even snow. Some parts of the race even involve riders dismounting their bikes to overcome barriers either by bunny-hopping or dismounting.
Therefore, Cyclocross bikes have a higher bottom bracket than their close cousins, gravel bikes or other road bikes.
To allow for a more assertive driving position and agile handling than gravel bikes, Cyclocross bikes also have narrower chainstays and shorter stack heights.
This is deliberate as the racecourses are small and congested with other riders demanding the racer to slow down, speed up and make sharp turns quickly throughout the multiple-race laps.
2. Storage Options
Cyclocross races are high intensity, lasting for only between 30 and 90 minutes. This means that riders don't need to carry a lot of supplies along with them.
In contrast, road bikes and gravel bikes have storage solutions built into the bike to allow smooth travels on longer journeys.
These utilities include nutrition products, extra hydration, and tire repair sets. The Cyclocross ditches these features to achieve the lowest weight possible for the bike, which helps during the race to get that illustrious medal.
The close cousin of the Cyclocross bike, the gravel bike, offers a lot of storage to help you on those off-road adventures.
3. Weight
As discussed earlier, the weight of cyclocross bikes is supposed to be as low as possible. This isn't just true for cyclocross but for all sorts of bikes but cyclocross goes the extra mile to make sure the weight is not the problem for riders trying to clear obstacles by bunny-hopping or dismounting their bikes.
The reduced weight also helps to go around tight corners and to maneuver your way through several other riders alongside.
4. Gearing
As highlighted earlier, the bike is short but packed with action. Therefore, the gearing requirements of a cyclocross bike are much different compared to a gravel bike or road bike, for that matter.
Usually, cyclocross bikes have a gearing setup that consists of a 46/36 chainring combined with an 11-36 cassette or something similar.
This enables smoother shifting, as jumps between gears are minimized, giving the rider a chance to keep the bike in rhythm on the track.
At first glance, a chainring with only 46 teeth may look small, but when you consider the top speed of cyclocross bikes vs. that of road bikes, everything starts making sense.
5. Greater Tire Clearance
The tires used on a cyclocross bike are larger in comparison to the road bikes. They usually are 32-33 mm but can go up to 40mm to facilitate traction, give a firm platform and better grip to the rider.
The clearance between the wheel and frame has to be more than the typical road bike to house these larger tires.
Apart from aiding the tires, the additional clearance stops mud from accumulating and hindering wheel rotation. Even after having extra clearance, riders on the racecourse switch bikes to remove dirt and mud.
Generally, riders have 1 or 2 additional bikes available during races so that they can swiftly change their cycle in case there is a flat tire or a lot of mud or dirt buildup on the tires.
Because of enhanced clearance, the fork's height is also increased, lifting the bike's front end. Some race riders prefer the taller front as it allows for greater control even with the hood's slight movements. Others go for a short headtube to achieve an aggressive riding position.
6. Wheels & Tires
The default wheel size for cyclocross bikes is 700c, which for the large part, is the same for road bikes. A few companies offer 650c wheel sizes to smaller riders.
However, as technology has progressed, this is slowly becoming outdated as bikes' modern geometry allows all riders to use them.
The tire size prescribed by the UCI, which is the cyclocross sport's governing body, is up to the width of 33mm.
One thing that is vital to note here is that this requirement is only for UCI-sanctioned events. For events taking place in your own country or federation might have different rules regarding wheel and tire size.
Therefore, it is recommended to check your racing leagues to learn more about their rules. Nonetheless, the wheel size of cyclocross bikes has been optimized by manufacturers around the 33mm benchmark.
Tires come in three variants, tubular, tubeless, and clinchers. Cyclocross bike tires are textured with bumps to provide that extra traction and grip on the racecourse. The cyclocross bikes are ideal for use in other cycling disciplines.
Slap on a different tire, and you are good to go. Use slicker tires meant for the road to provide the comfort and confidence you come to expect from road bikes.
7. Brakes
Due to the larger tire size and frame, the size of the brakes on cyclocross bikes had to be altered as well. These bikes have either disc or cantilever brakes to facilitate the bigger tires.
In the early days, most cyclocross bikes used cantilever brakes; however, the disc brakes have taken over in recent years. Disc brakes come in cable or hydraulic variants, possessing several advantages over the old cantilever system.
Still, you can find a cantilever braking system on the entry-level models of cyclocross bikes as well as some high-end ones.
Disc brakes are the new industry standard, owing to their durability in varying weather conditions, low maintenance costs, and dependability. Nevertheless, cantilever brakes do contribute additional weight and are generally more costly.
8. Comfort
It is to be iterated that cyclocross bikes are meant for the track where every second can be a difference between a podium finish and going home empty-handed. The races are intense, requiring rough braking into and around corners and then pedaling hard to reach higher speeds, lap after lap.
This is why the chassis of a cyclocross bike is commonly stiffer than other bicycles. This way, the cycle can use all the pedaling force to generate forward momentum.
This sort of construction can lead to a stiff bike. Some race riders prefer this type of chassis as it provides a lot of feedback from the racetrack while a few do not.
The close relative, the gravel bike is made to provide a comfortable ride over several different surfaces.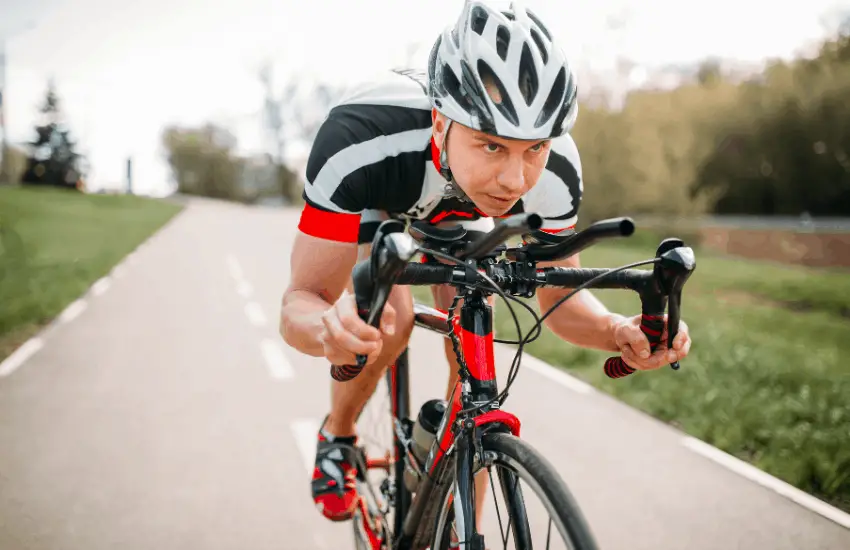 5 Reasons Why You Should Consider Purchase of a Cyclocross Bike
Now that we know what is a cyclocross bike, let us explore some of the reasons you should buy one the next you go bike shopping.
1. The Versatility of Cyclocross Bikes
Although cyclocross bikes are intended to be used on the track, more bike manufacturers are introducing small changes to the design.
Some of these changes include introducing bolts to hold a bottle after noticing the appeal to people who don't use CX bikes around sandpits and mud.
With the knobby tires that come equipped with the cyclocross bikes, you're prepared to take on mud, trail, gravel, sand, and other rough landscapes. But, in the case your friends invite you to a trip on their road bikes, throw on a pair of sleek tires, and nobody will be able to tell the difference.
Cyclocross bikes are meant to take a beating due to their style of construction. However, the rider's sitting position is relatively comfortable.
Install a set of mudguards on your CX bike to make it a perfect ride for your commutes from point A to B and back. They are also suitable for tours as they come fitted with pannier mounts, racks, and fenders. 
2. Best for Winters
In certain parts of the United States and the United Kingdom, having winter bikes is necessary due to the colder weather, which brings snowfall and slippery roads.
Maneuvering through thick layers of snow, gravel tossed aside by snowplows and the infamous black ice can be a bit tricky. Luckily, the extended wheelbase of the CX bike provides additional stability in situations where there is not a lot of traction on the surface.
Also, the bike's upstanding geometry and the shorter tube at the top provides better control when things get hairy.
Cyclocross bikes also come with more tire clearance, meaning that you won't be slowed down due to the snow or gravel that builds up in winters.
3. Cyclocross Bikes are Fun
Cross racing – this later coined the term cyclocross – started in the 1900s when road racers whipped out their bikes during winter.
The races were from one town to another, but the caveat was that riders could take shortcuts through fences, farmers' fields, or take any other alternative route to get the first place.
Due to the various landscapes the bikes had to endure, the design was such that it could handle a little bit of everything. It lacked the specialty of other bikes, which is somewhat true to this day.
Going on a mountain trip would be ideal with a mountain bike. To reach the highest speeds, road bikes would be most people's recommended option. However,  this 'little bit of everything' design is what makes the drop-bar Cyclocross bikes so unique and fun to experience.
Going on that fire trail near the forest outskirts would be much more pleasurable with your cyclocross bike than with the boring mountain bike specializing in it. The same is the case for loose gravel-covered roads, which would be frightening for the road bike.
It's a bike that is adequate for multiple conditions and give you a chance to explore various avenues and trails in your locality.
4. Your Riding Skills Would Be Improved
Eventually, cyclocross bikes will make you a better rider. This is because when you leave the road, the skinnier tires don't provide as much grip as other bikes, requiring you to pay attention to the rocks and roots you would typically rollover with MTB tires.
After a few months of slipping through the mud, gliding through corners, and sliding on gravel, you would have enough prep to keep your calm when things get a bit tricky on the move. In due time, you would be capable enough to take care of yourself both on and off the tarmac.
5. Cyclocross Racing is a Great Amusement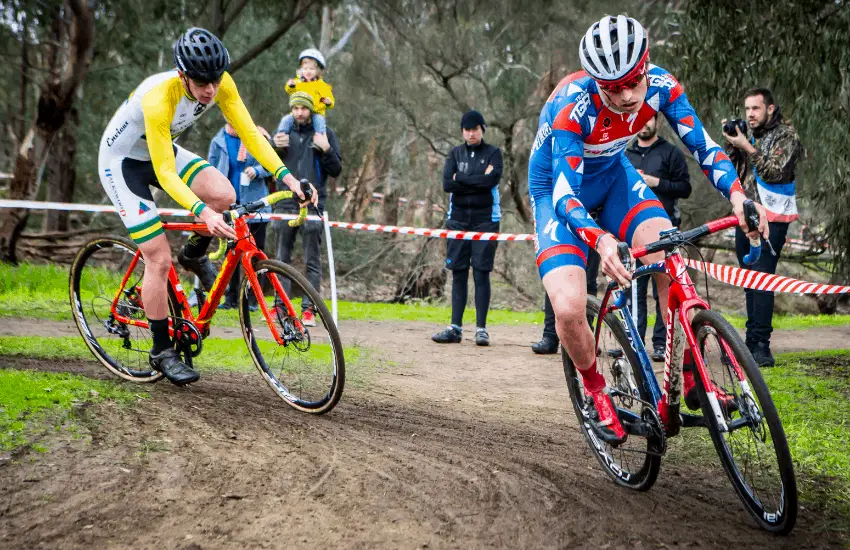 Cyclocross racing has gained a lot of popularity in the recent few years. That too, for a good reason!
The races are short, lasting only an hour and a half at max, and not based on a set distance. Instead, it uses a time limit instead of criteriums.
In case you find yourself in a crash on a cyclocross race, you would likely get up with a smile rather than experiencing the screaming and confusion that typically ensues after several bikes fall victim to road rash in a crit.
The cyclocross races that place in usual venues such as parks that are closed off. They are laid with obstacles that necessitate the riders to run, jump or even crawl under obstacles to maintain their position.
The most fun part is the atmosphere around these races, which is more like a celebration than a race. Every race has people bringing in fabulous costumes, beer, and other fun things. Last but not least, there's mud everywhere to keep you cheerful as you plunge down your bike.
You may like the following bike articles:
The Bottom Line
Cyclocross bikes will allow you to experience some wonderful times. You will make new friends at your races, learn to socialize with a host of different cultures, stay healthy, and earn some money as well while doing all of this.
If you are already an avid bike rider, the investment should be a no-brainer as it is a necessary step to take your bike game to the next level.
People who haven't ridden a bike before, the first step would be to learn how to ride regular bikes, as cyclocross bikes can be a step too far and may cause issues down the road if you don't have the appropriate background.
However, cyclocross bikes provide an experience that everyone passionate about bikes should have in their lifetime.
To find a CX bike that fits your needs, do the research. Make a list of bikes that arouse your interest and then decide based on your budget, taste, and any other factor that influences your decision.
Your guide could be the countless information available on YouTube in the form of videos. You could also check out bike reviews on websites, magazines, or blogs like this to know the opinions of existing buyers of that model. The comment sections of product reviews and videos can be a great source of insight as well.
In the end, whatever you choose, it is safe to say that your journey will be filled with excitement and leave you with a ton of stories to tell at the end of it. Going into 2021, people are especially craving moments of social interaction that they used to have before the pandemic began.
Attending cyclocross races could be the way to bring back those fun engagements. I hope you got an idea on What Is a Cyclocross bike and Why You Should Buy One!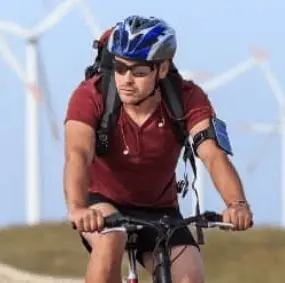 I am Michael, an avid rider and bike expert. I am here to provide, biking tips and expert advice on in-depth bike reviews covering features, capabilities, price range, and much more. Specially on electric bikes, mountain bikes, road bikes, etc. I will provide honest product reviews, along with expert advice on purchasing, training, and maintenance. Check out my complete profile.