Quite upfront with the name, a road bike is designed to be used on the road. It can take you as fast as your legs can pedal on pavements, roads, and other flat terrains. Let us find out more about what is a road bike, road bike specifications, etc.
What is a Road Bike?
Looking at a road bike at first glance gives you an image of a regular bike that hasn't really changed over a decade. On the other hand, a mountain bike appears to be a complex suspension machine, while the road bike looks more traditional.
However, this does not mean that today's road bike is not modern. There is nothing traditional about its carbon fiber frames and high-speed drive trains.
Just like a high-end mountain bike, a road bike also has complex mechanisms and high-end machines to provide the rider with a comfortable, faster, and technologically superior ride than before.
Read: Mountain Bikes vs. Hybrid Bikes
Road Bike Specifications
Regardless of its appearance and improved technology, the most crucial factor that you should focus on is buying a bike that fits your needs. Let's discuss the fundamental specifications found in a road bike:
Frameset
A good frameset is like a healthy heart for a body. Generally, road bikes have aluminum or carbon streams. At the same time, more high-end or niche models may come in steel and titanium as well.
Traditional road bike frames have flat top tubes and shorter seats. The compact geometry is extremely common paired with a sloping top tube that makes the bike frame smaller and lighter.
It is essential that you buy a bike with the right size and shape for you and your body type. Suppose there is a difference in the height alignment of you and your bike. In that case, your riding experience may be very uncomfortable.
The forks on a road bike are typically made from carbon, aluminum, or only steel. Higher-end road bikes resort towards only carbon, while cheaper models may use aluminum more.
Road bike forks and frames are like an all-in-one integrated system, hence referred to as a frameset.
Tires and Wheels
Compared to mountain bikes, road bikes do not need robust wheels. Hence, they have lighter rims and fewer spokes. Regardless of the type of bike, aerodynamics is always crucial.
Traditional road bikes used to have highly narrow rims. Still, as newer models roll out, they now have wider rims as which makes them more aerodynamic.
Wider rims increase the tire volume and provide the rider with a smoother experience with fewer flat tires.
A couple of decades ago, you would find extremely skinny road bikes, but now they aren't as skinny anymore.
Wider road bike tires are definitely more comfortable than narrow ones. They provide a fast and smooth ride in real-world situations.
Arace-oriented road bike comes with a 25mm width, but more high-end endurance road bikes can have 28mm to 30mm tires.
Older models have tires as narrow as 18mm, which worked fine, but weren't nearly as comfortable as the road bikes we have today.
Chainset
A chainset comprises chainrings and pedal arms. A road bike usually comes with two chainrings that can be compact 50/34t cranks or semi-compact 52/36t gearing.
Road bikes also come with the latest 12-speed groupset options such as 50/37t, 46/33t, or 48/35t. You must remember that the gear gets harder as you decrease the number of the cassette teeth and increase the number of chainring teeth.
Some cheaper road bikes come with triple chainsets that give the rider a lot of range. Even though these bikes are less common as they are heavy, lighter and compact bikes are starting to take over the road bike market.
Popular adventure and gravel bikes are a better option if you want a super compact bike with low chainset ratios such as 48/31tor 44/30t.
Read How to Clean and Lube Your Road Bike Chain
Gears
Typically, road bikes use gears that are tightly bound together to give the rider an ideal speed. The set is made up of sprockets that are mounted to the rear wheel of the road bike.
Affordable road bikes have around 8 to 10 sprockets, while high-end road bikes may have around 12.
Another essential part of a road bike is a derailleur. The derailleur is mounted at the rear end of the bike frame. It allows the rider to change gear by pushing the chain from one chainring to another.
Some unusual road bikes have both front and rear derailleurs. This gives the rider more control over the road bike.
Some bikes also come with electronic derailleurs that offered their own system through major road bikes component companies such as SRAM and Shimano.
Saddles
A seat post or a saddle plays an integral role while you ride a bike. For road bikes, comfort is dependent on the geometry of the bike rather than the amount of padding a saddle has. A seatpost can be lowered or raised to suit the length of the rider.
Road bike saddles are generally narrow and do not have a lot of padding. Although they look incredibly uncomfortable, you can actually get used to them with time.
Softer saddles for long rides are not a wise option because they do not support you when you need them the most. There isn't a single design when it comes to saddles or seatposts as they come in various shapes. It's all about finding the one that suits you best.
Some models come with a broader surface to support someone with wider hip bones. You must remember that a seatpost or saddle's comfort should not be judged by the amount of padding it has but the amount of support it gives you while you ride.
Handlebars
Road bikes come with drop handlebars that fuse shifting and breaking into one. The top of the head is used for steep climbs.
Drop handlebars provide a comfortable cruising position for the hands and also help the rider climb out of the saddle. The drops in the drop handlebars are used when the rider wants greater control while descending.
Road bikes come in various drop bar handle shapes, which depend on how diverse your taste is. A handlebar is attached on top of the frameset through a stem; you have to adjust your seat according to the handle to have a comfortable riding posture.
The road levers on a drop handlebar combine brake and shift controls into a single unit, giving the rider more comfortable shifting arrangements.
Read How to Raise Handlebars on A Mountain Bike
Rim and Disc Brakes
Road bikes provide excellent performance with both rim and disc brakes. Earlier models of road bikes generally come with dual-pivot calipers that clamp at the rim. However, newer models usually come with disc brakes that are mounted on the hub.
A road bike disc brake is considered superior to a rim brake because it can perform well in wet weather. Though, this does not mean that rim brakes are not adequate for general riding. Disc brakes are definitely more expensive and heavier compared to rim brakes.
Now that we have discussed the general specifications of a road bike, we can move on to its general categories.
Read: Mountain Biking For Weight Loss
Road Bike Categories
Road bikes typically fall into two categories, race and endurance:
1. Race Bikes
A race road bike is more aerodynamic, with an aggressive geometry for quick maneuvering. The rider has to generally lower his torso more than an endurance bike to ride a race bike.
2. Endurance Bikes
With the torso in a more upright position, endurance bikes offer a more relaxed ride. A high-quality endurance bike can give you proper stability and comfort for a confident ride around town.
The main difference between the two bikes is, generally, the frame material. Carbon fiber frames are lighter and expensive, while aluminum bikes tend to be more cost-effective.
Read How To Pick a Good Road Bike
Which road bike is a fit for you?
Any professional fitter can help you fit into a bike properly. It is essential to get professional help before investing a considerable chunk of money in a new road bike.
If you know your fit details, you can make it easy for the salesperson to help you choose the best bike that can provide you with a smooth experience.
If you are someone who can be comfortable in low at long positions, race-oriented bikes are an excellent option for you.
If your fit is more upright rather than it is low, you can opt for endurance-oriented bikes that allow more flexibility and less weight on the front wheel.
Read: How to Choose an Electric Bike (Ultimate Guide)
Mountain Bike vs. Road Bike: What will be the transition like?
If you are switching to a road bike from a mountain bike, you will find that a road bike is a lot less effort. You will feel the dramatically reduced weight of the bike and be able to accelerate much faster. The rolling resistance in a road bike is reduced because of its thinner tires.
Compared to a mountain bike, your gear will allow faster speeds and brakes. A turn in a road bike is much faster and precise. Your riding position will be much more aerodynamic with a road bike compared to a mountain bike.
With the same amount of effort, you can go much faster and further on a road bike than you would with a mounted bike.
Also read: Mountain Bike vs Gravel Bike: What's the difference?
Are Road Bikes Expensive?
Almost every type of bike has models available in different price segments. Usually, the price of a bike is determined by the money spent on its research and design.
Aerodynamic testing and manufacturing can get expensive and ultimately increase the price of the product.
In terms of road bikes, materials are one of the most significant factors why they might be expensive. If you go for a high-end road bike with a carbon fiber body, it might cost more than a regular aluminum one.
Carbon fiber can be extremely high quality and cost more as a lot of attention to detail goes into taking care of and manufacturing carbon.
Read Can Road Bikes Go on Grass
Top Picks
Here are some top picks for Road Bikes 2021:
Diamondback Century 2
Diamondback can make your life easier with Century 2. For a price point under $1000, the Diamondback Century 2 is an excellent inexpensive option. By design, it is efficient for long days with a lightweight body.
Additionally, the well-constructed body has options for bike points to easily hold your water bottle or luggage. With a superior geometry with 7005 aluminum alloy forks, the Diamondback Century 2 is great as a commuter bike too.
Mongoose Selous
The Mongoose Selous is usable over rough roads and country trails without any hassle. The bike has a custom-built dual-butted aluminum frame and fork. The latter is light and responsive.
The mechanical brakes feature an ingenious design and offer smooth function. The riding position on the Selous is upright, making it perfect for long and comfortable rides.
You may also like:
The Bottom Line
Undoubtedly, a good road bike can be exhilarating and fun to ride. There are several types of bikes in the market ranging from the mountain, touring, gravel, adventure, etc.
A road bike is an excellent option especially if you are an inexperienced rider. A traditional road bike can give you the experience you need to continue your love for bike riding on a more professional or athletic front.
Treat yourself to a road bike if you've never tried one before. Good entry-level road bikes are not very expensive and can be a good investment for the long term.
Ensure that you invest in a bike that is appropriately suited to your riding needs and height. An uncomfortable bike that looks great will not do so much for you then a bike that you are comfortable on.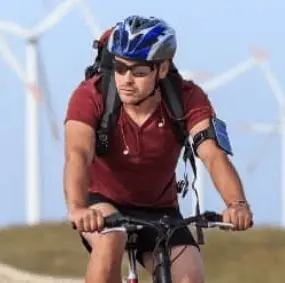 I am Michael, an avid rider and bike expert. I am here to provide, biking tips and expert advice on in-depth bike reviews covering features, capabilities, price range, and much more. Specially on electric bikes, mountain bikes, road bikes, etc. I will provide honest product reviews, along with expert advice on purchasing, training, and maintenance. Check out my complete profile.