There are several self-charging electric bikes on the market today. They have yet to become the standard, but they're growing in number. Due to the efficiency of storing energy created by pedaling, braking, and going downhill, it's become a feasible option for many.
However, since the technology is still new, there are few options out there that are extremely viable.
Best Self-Charging Electric Bikes You Can Buy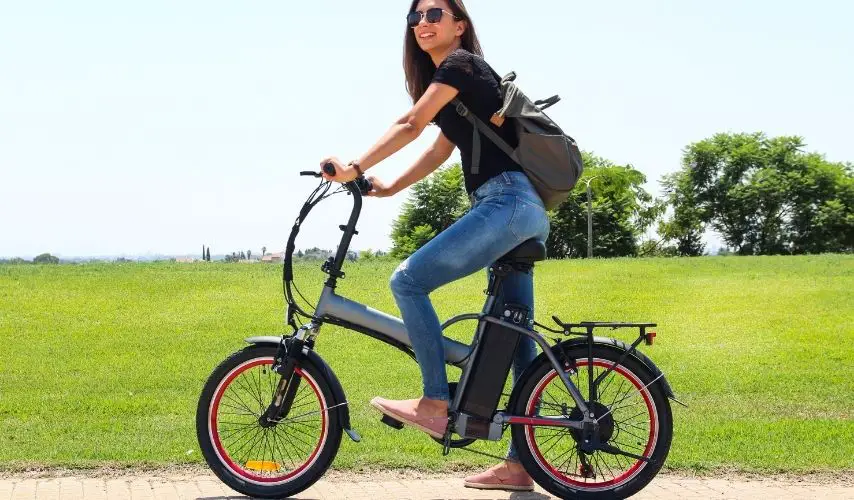 There are several offerings you can choose from when it comes to the best self-charging electric bike. However, finding the one that is best for you can be very tricky. Hence, here is a list of bikes you can try, followed by a guide to choosing the best one for you.
1. Zehus Bike+
The Zehus Bike+ weighs in at just 6.6 lbs. Hence, right from the beginning, it's an E-bike you may want to own. It has a fully enclosed motor and battery control system. The simulated torque and gyroscope, and the cadence and speed sensors make this a full package.
Pedal assist is offered at up to 15 miles per hour with regenerative braking mode activated if you pedal backwards. Other than pedal assist, there's also a Bike+ mode which automatically regenerates from the pedaling power and doesn't have to be plugged in.
2. Rocket E-bike
The Rocket E-bike was funded on IndieGoGo and purports to have a range limit of a hundred miles. It purports to also run on all terrains and has regenerative braking and a folding frame. It seems to be the best self-charging electric bike that you can buy.
Regenerative Braking
You can juice up your battery with the kinetic energy recovery system built into the bike. This will transfer energy to the battery when you're gliding, braking, or even going downhill.
Aircraft Grade Frame
The Rocket E-bike has an aircraft grade frame which can fold up for efficient storage. Hence, you can stuff it in your car easily and take it to any mountainous terrains until you're ready to bike. You can even store it in your office, garage, or closet until you're ready for your next adventure.
Efficiency
The Rocket lives up to its name since it has a top speed of 28 mph. The bike has high torque and high uphill efficiency, so you can jet up hills without breaking a sweat.
Cruise Control
Cruise control is a pretty nifty feature on the Rocket E-bike. You can switch it on when the bike has the same speed for about 5 seconds. This will lock in that speed and you can turn it off by braking.
You can get 20 mph with throttle only or 28 mph with pedal assist in the US version. For the EU model, you can 15.5 mph, since that's the legal speed limit. With the self-charging feature, you can take these speeds for up to 100 miles if you're feeling adventures.
Weatherproof
The Rocket E-bike is weatherproof. It can withstand heavy rain, rocky trails, snow, and sand. Hence, whenever you're trying to rush to work in the rain or going up a mountainous terrain, you'll be fine. This bike won't let up.
You can take this bike to work every single day or take it on long biking adventures. You can cruise home when your energy is running low. 
Check out, Can You Charge An Electric Bike With Solar Panel?
3. Ufeel Electric Bike
The Ufeel is a different type of electric bike since it has no battery. Instead, there are super capacitors embedded within the bike which charge the bike faster than any battery.
The decision to take the battery out of the bike is both engineering-motivated and environmentally friendly. The market for electric bikes is growing, but it's also creating somewhat of a landfill problem.
The batteries for these bikes require thousands of metric tons of lithium to be transported around the world every year.
Hence, Veloci industries, a French company, developed the Ufeel bike.
The No Battery Electric Bike
Veloci industries have developed a new technology that can store energy with supercapacitors. Electric batteries are more ancient technology than revolution. In comparison, super capacitors can store energy much faster.
When the bike rider pedals, the movement creates electricity. While normally this wouldn't be much on its own, the super capacitor turns the tables.
It allows the generator on board to produce electricity needed to power the motor.
The Environmentally Friendly Self-Charging Electric Bike
The production of the Ufeel is in line with the modern sensibilities of protecting the planet. Lithium batteries have a lifespan of 2-3 years after which they're discarded. The supercapacitors on the other hand have a longer lifespan of 5 times as much.
Also, the Ufeel E-bike isn't composed of rare or expensive or polluting materials. The super capacitors need aluminum and carbon and salt. They are also recyclable, which is not the case with electric batteries.
Ufeel Has Great Design
The Ufeel also has great design. It's a hybrid bike without any bicycle chain. Hence, no chain and no battery means that it's extremely light.
You may like, Best Mountain Bikes You Can Buy for Less Than $2,000.
How to Choose the Best Self-Charging Electric Bike for You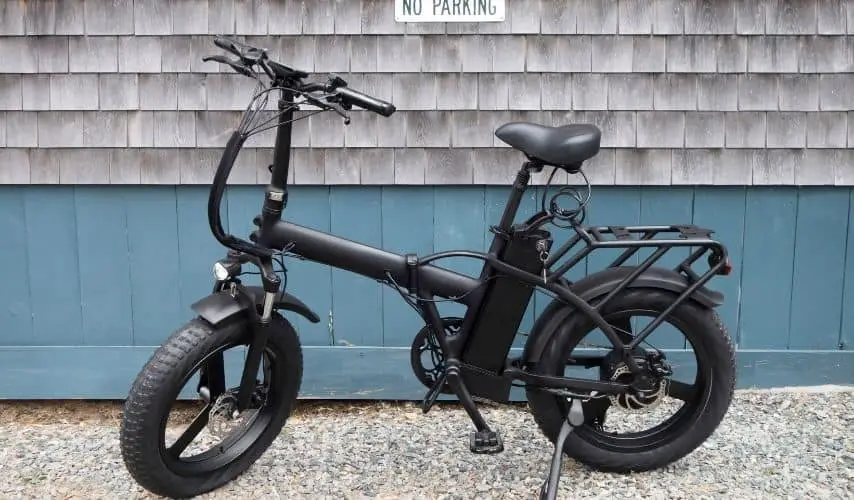 The right self-charging electric bike for you will have to come from the needs that you have. This won't be the same for everyone. However, there is a certain formula to figure all this out. 
What are Your Electric Bike Needs?
What do you want from an electric bike? Even from the best self-charging electric bike you will have certain expectations beyond the norm. You won't just expect it to charge itself and run well.
You may need a bike that is easy to carry or more durable than the rest. You may also need one without or with a removable battery.
To get a clearer picture of what you need, ask yourself these questions:
How Often Will You Be Using the Bike?
How Much Distance Will You Cover Daily?
How Tall Are You?
How Heavy Are You?
Will You Be Carrying Baggage?
Will You Be Transporting Other People?
Will You Carry the Bike in the Trunk of Your Car?
The answers to all these questions are in the following sections. However, you have to begin by asking the questions in the first place.
Check out, How to Remove a Speed Limiter on an Electric Bike.
What Type of Assistance Do You Need?
There are two types of assistance that are required in an electric bike.
Motion Sensor Assistance
Motion sensors assistance turns on pedal assist when you reach a certain speed. This is the standard for most e-bikes. The motor only gets going after 2-3 pedal rotations and ignores the speed at which you're pedaling.
This is often more comfortable to people in the long run. Though in the short run, the e-bike is harder to start, it's less expensive to purchase.
Power Sensor Assistance
Pedal power assistance begins here as soon as you start pedaling. Hence, you start going faster immediately. This is more comfortable for most people in the short run.
It's more expensive to buy, however. It's recommended that if you have to stop several times on your route, this type of bike is more suited to you.
What About the Battery?
Don't be fooled by any manufacturer promises about range. The range that is listed on the bike description is often an ideal estimate. Depending on your route, weight, level of assistance, and number of stops, the battery can vary widely.
However, there are a few rules of thumb you can follow when it comes to the technical characteristics of the battery. This goes for the best self-charging electric bike offerings you find on the market:
Higher Amperage Means Higher Range
Battery capacity, expressed in Ah (Ampere-hours) is a good indicator of the range of the battery. The higher it is, the longer the range will be. Of course, there are other factors at play here, but this is a good overall measure of how long the battery may last.
Higher Voltage Means More Assistance
The higher the voltage on the E-bike, the greater the assistance available to you. This is a good thing to remember for bikers looking to buy for the rough terrain. It's an incredible advantage when you're heading up the steepest hills.
Lithium or Nickel Hydride Batteries are the Best
Lithium or Nickel Hydride batteries are lighter, cheaper, and have a longer shelf life. 
Removable and Lockable Batteries are Preferred
This will make it easier for you to recharge your battery.
Check out, Can You Pedal an Electric Bike With a Dead Battery?
Check the Brakes
E-bikes have greater weight than normal bikes due to the equipment they carry. They can still achieve high speeds so they're a force to be reckoned with.
Hence, for your own safety and for the safety of others, you need excellent quality brakes. Remember to do your research about the bike you're going to buy.
The safest brakes in general are hydraulic brakes. They don't depend on any electric power source and they often supply the highest pressure and force to stop the bike. You could also go for a motor brake though.
This system allows you to recover the energy when you brake to recharge the battery. For a self-charging electric bike, it's vital that you have good brakes. Since you're rarely run out of juice, you'll need something to offset the forward momentum you build up. 
Also check out, How to Determine E-Bike Battery Amp Hours
Get the Right Protection Gear
Whenever you're getting an electric bike, self-charging or otherwise, you should get some protective gear. Here is a list of protective gear you should get:
Helmet: A helmet is necessary whenever you're riding a bike. It doesn't necessarily have to be on a rocky terrain or a bumpy road. You should wear a helmet whenever you're biking on the road or a garden path, etc. Just from a safety perspective, it's a good practice. You shouldn't take anything for granted while you're biking. You could be severely hurt because of someone else's negligence or even your own.
High vis Jacket: A high vis jacket is a great safety precaution when riding your bike, specifically at night. The high vis jacket that you buy should have a lot of reflective material woven in. This will reflect light off the jacket from headlights and prevent crashes from motor vehicles, trucks, etc.
The jacket is also often colored very bright to warn oncoming traffic that something is moving in the vicinity. Hence, whichever electric bike you get should have this gear included. If not, you should buy your own. It's a small investment that will pay off well in the long run. 
A Rear-View Mirror: Rear view mirrors are blessings when it comes to riding in traffic. They don't just act as reflectors, but also give you an extra pair of eyes at the back of your head. Often bikers don't pay attention to what's behind them. However, this is essential if you're biking to work or to your home or anywhere else regularly.
In most cases, you'll probably be riding with a lot of cars and other bikes. Even a bike pile up can hurt you if you're not careful. That's why the addition of a rear-view mirror is so invaluable, even to the best self-charging electric bike.
A Danger Indicator: Danger indicators are bars in a striking color that can be attached to the bike. This ensures that the vehicles behind you maintain a safe distance. Like your high vis jacket, this will warn other vehicles to your presence and help prevent accidents that would've otherwise caused you harm.
Danger indicators are obviously most often useful at night. However, they can also be useful in the day when you're in heavy traffic or biking through a rainy part of town.
Pads: If you're looking to bike through rough terrain, or even to work regularly, get pads for your knees and elbows. This will ensure that even if you fall, you'll be well protected in your most vulnerable areas. These pads will even protect you from cars and bikes that may otherwise graze you while riding past.
Remember that E-bikes have a higher speed limit than regular bikes. In that case, you need as much protection as you can get from high speed and high force injuries. 
Always Try Before Buying
Whenever you buy an electric bike of any kind, you should always take a trial run. This is not just to see if the bike runs as advertised, but to see how you fit the bike. If you're feeling uncomfortable in the slightest during your trial run, you should give it a second thought. Being slightly uncomfortable on a bike for a short time period often results in a lot of discomfort in the long run.
Also, you should see how adjustable the seat height, the pedals, etc. are. You may need to adjust these things after a while depending on your comfort level. If these things aren't adjustable, you may want to look at other bikes.
These small details decide your overall satisfaction with the bike as time passes. With any of the best self-charging electric bike offerings on the market, comfort should be a top priority.
It won't matter if you can go for much longer than the average electric bike if you're not comfortable. As the old proverb goes, "It isn't the mountains ahead to climb that wear you out, it's the pebble in your shoe."
You may like:
Finally, you should check out all the purported features that the bike offers. Without testing them out first, you shouldn't buy the bike. If the shopkeepers or retailers insist that the bike can't be tried out, ensure that they have a return guarantee. Without either, you can't be sure that you're getting a good deal or not. Using these tips, you can buy the best electric bikes that the market has to offer. Just remember to ensure that the bike fits you instead of you having to adjust to it. You've paid a lot for it. It should adjust to just the way you like.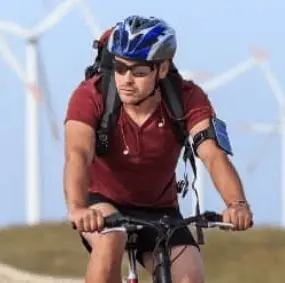 I am Michael, an avid rider and bike expert. I am here to provide, biking tips and expert advice on in-depth bike reviews covering features, capabilities, price range, and much more. Specially on electric bikes, mountain bikes, road bikes, etc. I will provide honest product reviews, along with expert advice on purchasing, training, and maintenance. Check out my complete profile.