Electric bikes have had a good year so far. With billions of dollars in sales and production capacity increasing faster than ever before, it's safe to say that e-bikes are the new norm. Here, we will discuss about the Top Best 1000 Watt Electric Bikes in 2021.
What are the best 1000 watt electric bikes? Here are the list of Best 1000 Watt Electric Bikes You Can Buy Right Now. 1. Ride1UP LMT'D, 2. Cyrusher XF650, 3. Haibike SDURO HardNine 4.0, 4. Megabolt – 1K Vador.
The sheer popularity of e-bikes means that manufacturers now have more creative liberty to pack their products with cool new features. We're talking 80-mile ranges (on a single charge), 2-hour battery recharge times, 40mph top speeds, and even self-charging batteries.
But what interests us in today's blog is sheer power – that allows you to travel at breakneck speeds without breaking the bank. The standard for power and speed these days is 1000 watts.
It may not sound very impressive on paper – and at the time of writing we already have 28,000 watt variants out there – but the real draw of a 1000W motor is its accessibility.
How Fast Can a 1000W Electric Bike Go?
The best 1000 watt electric bikes can travel at really high speeds. But actual speeds will depend on the type of terrain, the steepness of the surface you're traveling on, your own weight, and various other factors.
A decent 1000 watt electric bike in Detroit should easily hit 30mph with throttle. The top speeds with pedal assist will be less.
The electric bike may also be able to tow weight. You're better off towing a two-wheel cargo cart for best results. Try not to pack luggage directly on the electric bike unless it is explicitly designed for cargo use.
Most electric bikes featured on this blog can haul over 100 lbs. of weight – and most people won't be needing that much cargo to begin with.
We've rounded up our pick of the best 1000 watt electric bikes that will make your journeys fun again, as you climb effortlessly up steep roads, or use the pedal-assist to power your daily commute.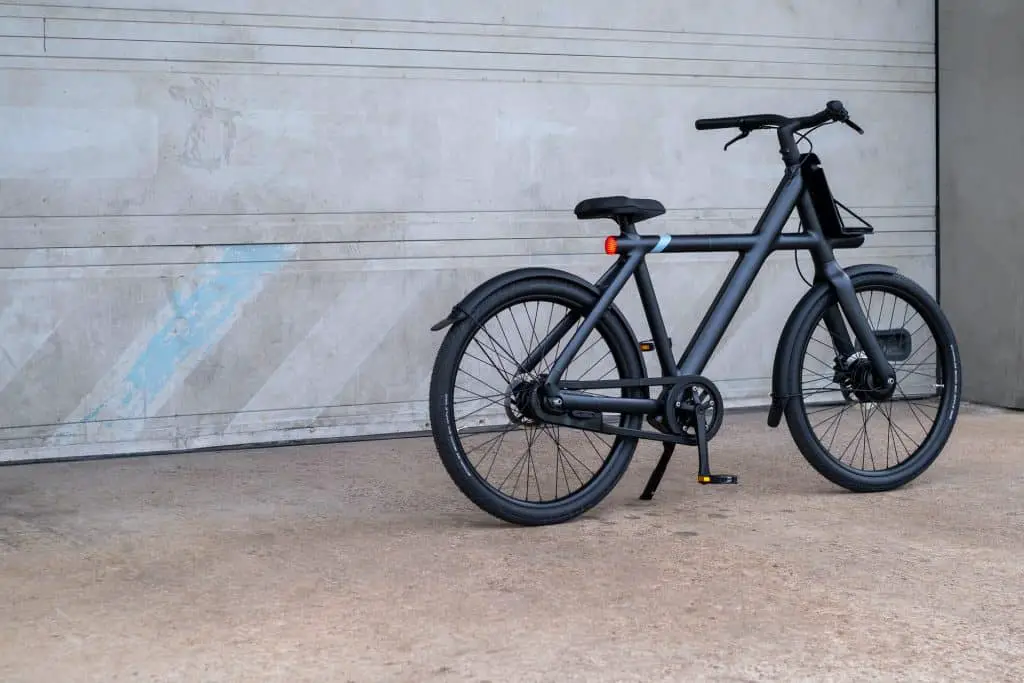 Best 1000 Watt Electric Bikes
Here is the list of the Top 1000 Watt Electric Bikes in 2021 that you can buy right now.
1. Ride1UP LMT'D
Specifications
Motor: 1000W hub motor
Range: 28mph
Battery: 30 to 50 miles
Charge time: 48V 14Ah
Weight: 51 pounds
Frame: Aluminum alloy
First up on our list is the Ride1Up LMT'D. It's often labeled as the 'Tesla of e-bikes' – and for good reason. It comes fully equipped with durable aluminum-alloy construction that gives it that long-lasting, military-grade appeal.
The upgraded LCD keeps you on the up-and-up about your cycling metrics (such as speed, distance traveled, battery level, etc.). 
More importantly, the Ride1Up LMT'D comes packed with a powerful 1,000-watt motor that can potentially replace your car. You would think it would cost a fortune, but the LMT'D costs a little over $1,600 (may depend on the retailer).
In terms of design, this bike offers good value for money and it would be hard to find something comparable at this price range.
The LMT'D is designed to hit breakneck speeds of 28mph on the road. And the integrated battery makes this ebike pretty stealthy, so you can be 'one with nature'. The LMT'D is capable of going well over 30 miles, as long as you're strategic about your use of throttle and pedal assist.
You would find the Tektro Auriga hydraulic disc brakes to be both powerful and responsive – giving you more control over the ride. They're calibrated for use with this ebike, so you won't have to make any adjustments to this ebike.
It's ready for use from the get-go! It is worth noting that the brake pads will eventually wear out, which is fairly easy to fix.
The air suspension fork, powered by RST Asteria, is very impressive since it lets you control the air pressure in the suspension depending on your riding preferences and weight.
The Schwalbe Super Moto X tires steal the show here. They're probably the best tires at this price range and let you turn corners with confidence. The Ride1Up LMT'D gives you all these fancy parts with a comfortable construction, favorable geometry, and a nice hybrid seating position.
The 8-Shimano is the gold standard for both efficiency and weight. It's a fully-sealed gear system that is impervious to the snow, dust, and mud that you'll be traveling through on your journeys.
This means that even in the most horrific conditions, your Ride1Up LMT'D will require virtually zero maintenance and few replacement parts. The gearbox does a great job keeping the delicate drivetrain components out of harms' way.
Now for the caveats. The Ride1Up LMT'D does not come with any lights. Now that's just silly because most riders will be cycling in the dark and will need lighting. We would expect a nice ebike like this to at least have basic integrated lights running off the battery.
If you can get past this little issue, you'll find the Ride1UP LMT'D to be one of the best all-rounders at this price range. Depending on the manufacturer, you might qualify for free shipping too. So it's a no-brainer for us.
Click here to check prices.
2. Cyrusher XF650
Specifications
Motor: 1,000 W peak, rear hub
Range: 30 miles
Battery: 48V 13Ah
Charge time: 6 hours
Weight: 62 lbs.
Frame: 6061 aluminum
Suspension: 70 mm spring suspension fork
The Cyrusher XF50 features stunning colors that will definitely get attention on the streets. It may not be the ideal ebike in San Diego for you if you just want to get on with your day without people ogling at you.
If you can get past the over-the-top aesthetics of the Cyrusher XF650, there's much to admire. For starters, it is powered by a 1,000 Watt rear hub motor that allows it to reach decent speeds. The motor is quiet too so you can explore the great outdoors with peace.
Equipped with thick, fat tires, the Cyrusher XF650 also doubles as an excellent off-roading bike. You can just as easily commute to work because this ebike can handle the regular tarmac just as much as any other ebike.
It can reach speeds of up to 26mph, but you'll have to remove the speed restriction first. This is relatively easy by going into the menu and changing the P08 setting to 50. This will unlock the speed from 15.5 mph to 26mph.
No ebike in San Diego is good without decent range on it, and the Cyrusher crushes it in the miles department. Its 48V 13Ah battery offers 624Wh of continuous power that's enough for a journey spanning 25 to 30 miles on throttle-only mode. You can cover more land by using the pedal-assist option.
For obvious reasons, if you remove the speed limiter and travel at higher speeds, your range will go down too. This is because the battery has to work harder to sustain higher speeds.
In terms of build, the Cyrusher XF650 is as durable as ebikes in Detroit come – nothing too high end though. The hybrid hydraulic disc brakes come from Zoom.
It uses a cable to actuate the brake from the handlebar levers and a hydraulic piston at the caliper to apply the full braking force onto the 180mm rotors.
The Cyrusher XF650 features a top-of-the-line 7-speed Shimano shifter and derailleur that only adds to the joy of recreational cycling.
Thanks to the powerful front light, you can ride confidently in to the night. It runs off the battery and is super bright – which is always good from a safety perspective and warns pedestrians (and vehicles) of your presence.
The wide coil spring seat is comfy enough for most riders; however, some riders complain that it restricts pedaling movement. But that shouldn't be a problem since you have pretty good pedal-assist to make things easier.
The saddle is fully compatible with the front suspension and offers a comfortable ride. There is just one tiny problem: the rear does not come with any suspension, so it's up to the tires and saddle to cushion the ride.
The 4" wide Kenda tires deserve special mention here – they're pretty good at using the ebike's resources to make riding super fun for anyone.
You may find the braking mechanism to be somewhat lackluster though because at 1000 watts, you'd want more braking force than what is being offered here.
Most outdoor electric bikes are outfitted with four-piston hydraulic disc brakes, so it's a bit surprising that Cyrusher XF650 missed the opportunity. 
All in all, the Cyrusher offers plenty of value for your money but is slightly pricier than the Ride1UP LMT'D at over $1,800 a pop. But you're getting a lot of extras that make riding fun and easier.
If you're big on speed and power, then the Cyrusher XF650 pretty much crushes it at this price point.
Click here to check prices.
3. Haibike SDURO HardNine 4.0
Specifications
Motor: Yamaha PW
Range: 70 miles
Battery: 417.6 wh by Samsung
Weight: 48 pounds
Frame: Aluminum Alloy 6061
Suspension: 100mm suspension forks
Haibike is known for its affordable lineup of electric bikes. It is available in four frame sizes, large 29er tires, and is relatively nimble.
To achieve the low price, Haibike had to scale down on the mechanical components and the electric system, but you still get a ton of performance out of it. This is a great ebike that offers a lot for a bike that doesn't make any compromises in terms of safety.
Its frame, fork, tires, shifters, and brakes are up to par for most use case scenarios. The HardNine 4.0 comes equipped with a 1000 watt Bosch performance CX drive motor and a 500Wh battery.
If you do the calculation, it is capable of giving you a range of 70 miles at speeds of up to 20 mph. This is very impressive on just about any surface.
The HardNine features 29" tires, 100-millimeter front suspension fork, a 9-speed Shimano system, and 180-millimeter hydraulic disc brakes. The bike's LCD can display important metrics such as speed, battery charge, range, and pedal-assist mode.
According to Haibike, the ebike can be charged in just four hours, which is a considerable upgrade over other ebikes that often take 9 hours for a full recharge.
The HardNine is fast and fun on the trail and can handle rough terrain with relative ease. Its large tires can easily roll over large obstacles without making you feel uncomfortable. The pedal assist makes it easy to climb over steep hills and effortlessly descends too.
The front suspension effectively cushions you on bumpy trails.  The hydraulic disc brakes are efficient and will bring you to a full stop in just a few minutes.
As an ebike, the HardNine 4.0 is absolutely phenomenal for the price range. It comes with a brand-name mid-drive system that does not compromise. The mechanical system may be a little unimpressive, but at this price range, it would be hard to find a better substitute.
The HardNine 4.0 works best for casual riders who are going off-road in lighter trails. As long as you keep your expectations reasonable, the 29" wheels can handle most terrain types. Do keep in mind that steep uphills will bring out the weaknesses in this ebike, and will feel too stiff to handle.
The ebike operates just fine, but the rider will need a decent amount of skill and balance to overcome the higher frame (due to the big wheels), and the weight of the frame.
In terms of money spent, you get a lot of value. The HardNine 4.0 gives an interesting balance of performance and price. It's a great option for budget-conscious individuals who don't want to spend a fortune on something they're not going to use very often.
Now for the caveats. The display and pedal could definitely use an overhaul. The pedals will last for a while, but they will eventually break after overuse. Expect the pedals to break after 300 miles or so.
As for the display, it doesn't give you much info. If you need extra statistics, you'll have to upgrade. But if you couldn't care less about that kind of stuff, then the display works well.
Pros
Battery is easy to remove
Available in four frame sizes
Yamaha LED display system
Large 180 mm Tektro Hydraulic Brakes
Cons
Basic display
Plastic pedals that will break after enough use
Battery charger may be too bulky for some users
The drivetrain could be more durable
Click here to check prices.
4. Megabolt – 1K Vador
Specifications
Motor: 1000 watt motor
Range: Over 40 miles
Battery: 48v 13ah
Charge time: 6 hours
Weight: 41lbs
Frame: Aluminum Alloy
The 1K Vador is no stranger to ebike enthusiasts who Googled, "best 1000 watt electric bike" – it's among the first results you'll find on search engines.
Before we begin this review, it would help to go into the background of Megabolt Bicycle Company. It is a US-based company that was founded in Midland back in 2005.
The founders were also trying to find a true 1000W electric bike on the market, and because there weren't many reliable options, they decided to make their own. It didn't take long for their new product to get the attention of cycling enthusiast, Bishop Hanna.
Hanna eventually acquired the company and gave it a new name: Megabolt Electric Bike Company.
So with that interesting tidbit out of the way, it's easy to see why the Megabolt 1K Vador is good at what it does.
It utilizes a 1000 watt motor and a long-lasting lithium-ion battery that is capable of churning out a whopping 80 miles on a single charge. This should be enough for your daily commute, with plenty of miles left over.
It's relatively easy to activate the Vador's 1000 watt motor and unlock maximum speed. By activating turbo mode, you can reach the bike's highest level of pedal-assist and reach speeds of up to 30 mph.
The built-in LCD display lets you stay on top of important numbers such as current speed, battery life, and distance traveled.
Megabolt also throws in a little cellphone holder (with a USB charging port). This is great if you want to stay on top of your social media while you're touring the city. It's also convenient to activate the smartphone's GPS if you ever need directions.
For the most part, the Vador should easily go past some of the steepest hills you can find while maintaining a decent speed of about 26 mph.
The bike also descends smoothly downhill and is very quick on the city streets. If you plan on riding longer distances, you can count on the Vador to make the ride comfy.
Verdict: The Vador is a powerful ebike that is arguably your best option on the market, especially if you want to haul weight. It does cost more than most ebikes on this list at a whopping $3,000+, but it's worth the price.
Is it the best 1000 watt electric bike ever? Depends on what you're after. If you're looking for a great outdoor experience, the HardNine is a better option.
If you're looking for something more affordable, the Ride1UP LMT'D may be more up your alley. However, if you're after sheer performance, then the Vador is hard to beat.
 Click here to check prices.
You may like the following electric bike articles:
Wrapping Up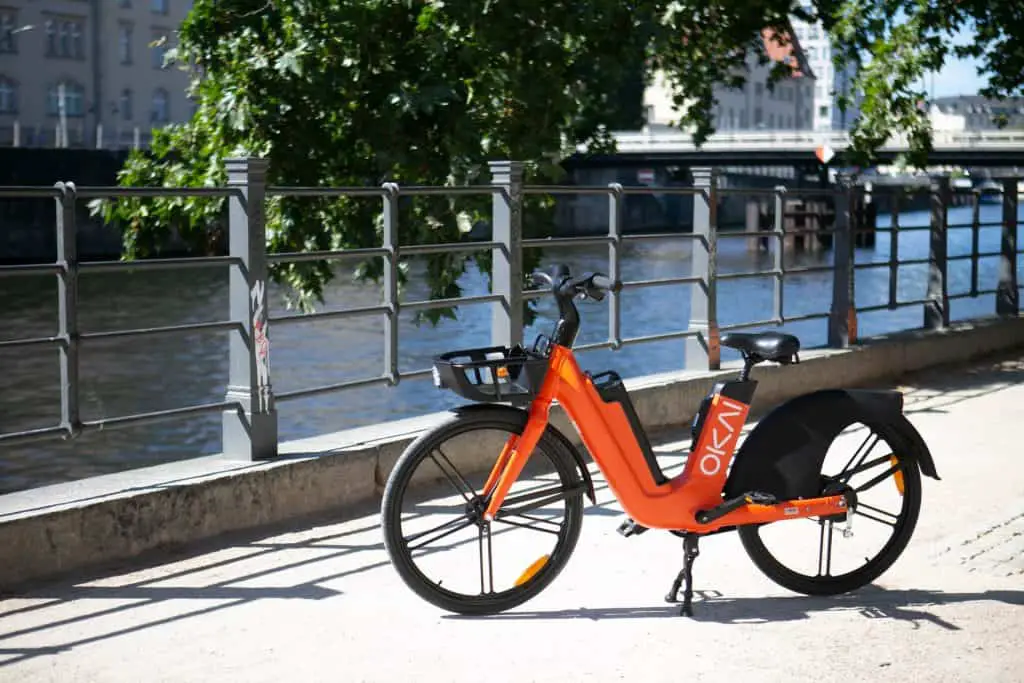 Of course, if you're willing to spend more, you can upgrade to 2000 watt ebikes that are capable of reaching much higher speeds. But you get what you pay for. If you're a casual bicyclist and just want to try out something new without breaking the bank, the ebikes mentioned on this list should suffice – for the most part. Hope you like list of the best 1000 watt electric bikes. Let us know if you agreed or disagreed with our list!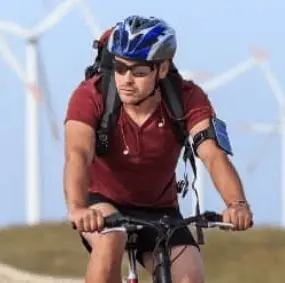 I am Michael, an avid rider and bike expert. I am here to provide, biking tips and expert advice on in-depth bike reviews covering features, capabilities, price range, and much more. Specially on electric bikes, mountain bikes, road bikes, etc. I will provide honest product reviews, along with expert advice on purchasing, training, and maintenance. Check out my complete profile.