Electric bikes come in various power configurations, depending on the type of e-bike and its usage. Higher powered e-bikes can produce high acceleration levels and allow you to reach great speeds. Eventually, the speed limiter will engage, putting a cap on your speed, but the benefits are definitely present. However, if you want to enjoy a high-powered machine, you cannot ride it legally on the roads.
While a high-powered electric bike is 1000 Watts or more, 750 Watts can provide excellent speeds while still providing you with control. If you reside anywhere in the United States or the United Kingdom, you cannot ride a 750 Watts electric bike on the streets for your everyday commute. That said, you can still ride it on specific tracks or off-road.
If you're someone who plans to ride electric bikes competitively without many inclines, a 750 watts electric bike will suit you well. The pedal assistance system (PAS) will help you reach high speeds quicker the more force you apply during pedaling.
750W electric bikes are also a good option if you want to use them for recreational purposes on tracks where you can ride them legally. Thus, if you're considering getting such a bike for whatever reason, this comprehensive guide will help you narrow down some choices.
Best 750 Watt Electric Bike
When picking an electric bike to purchase, you must remember to make a note first of what you want to use your electric bike for.
That way, you can then search for the best 750 Watt electric bike that fits your needs and budget. Here are some of the best electric bikes you can get that are available in 750W power.
1. DJ MOUNTAIN BIKE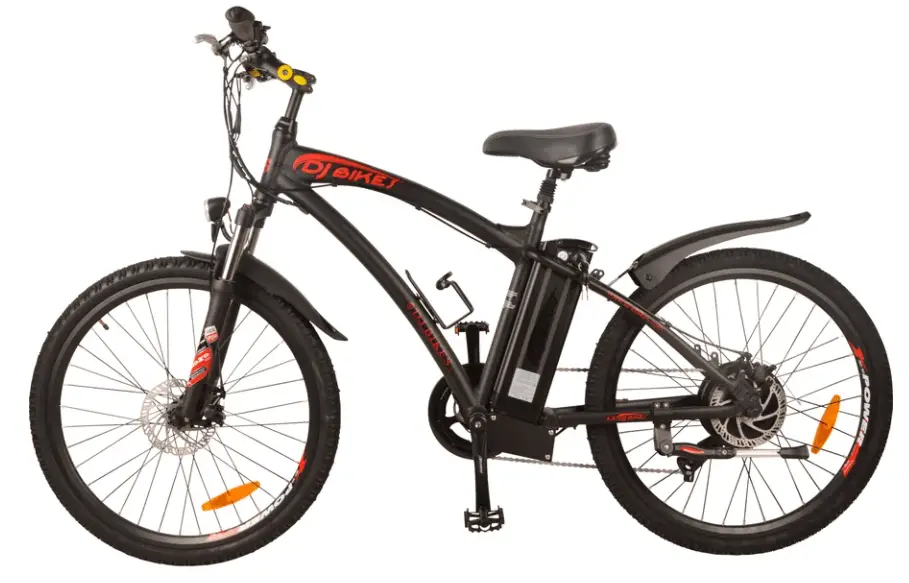 The DJ mountain bike is the best 750 Watt electric bike for any type of rider, be it casual riders, racing enthusiasts, average commuters, and seniors. The electric bike brand is based in Canada and sells its products in various parts of North America. Let's learn more about why this bike is great.
The DJ Mountain Bike Comes with a Powerful Battery
While the power output from the motor does play a significant part in how smooth an electric bike's ride is and how its acceleration is, the battery must also be up to the mark.
That is clearly the case with the DJ Mountain Bike because it comes with a 48V 13Ah LG or Samsung battery that can support the motor well and provide it with great range too.
Therefore, you can be sure the battery is high-quality and will last as long as a lithium-ion battery should.
The battery also comes with a UL-approved charging system for North American users. Moreover, it has a key system that allows you to easily remove the battery from the bike and charge it with ease.
The Electric Bike Offers a Comfortable Riding Experience and Great Range
If you're purchasing and riding the DJ Mountain bike in the US, you will have the US model with a brushless rear hub 750W motor that is powerful and Bafang-rated.
As a result, you can expect to climb inclines with great ease. Thus, it can be a great choice for users with bad knees. However, if you're living in Canada, you will have to buy the model available there.
It has the same motor, but the power is reduced to 500W. That said, a 500 Watts electric bike will also provide a smooth and comfortable riding experience if you're carrying a lot of weight.
The motor on this 750 Watt electric bike also has 80Nm of torque to allow you to traverse on various types of terrain with ease. If you plan on taking this bike off-road, you'll be happy to know that it has a high-quality adjustable suspension fork.
This way, you can tailor the suspension system based on the type of terrain on which you're riding. Also, it has shocks in the seat to make the ride comfortable even on bumpy roads. s
The Electric Bike Offers Great Range
In addition to a comfortable riding experience, the electric bike offers a great range even though it has a high-powered motor.
The battery is rated at 624Wh, providing you with enough power to travel anywhere between 25 miles and 37 miles (40 km and 60 km) on a single charge. Thus, the bike is worth considering if you plan to travel long distances in a single day.
The mileage you can get out of your bike will depend on how you ride it. That is to say that you can reserve battery power by reducing the assistance level on your bike's PAS.
As a result of that, you'll be doing most of the work by pedaling, and the motor will take minimal power from the battery.
In addition to that, you can increase the range on your 750W electric bike by reducing the weight you're carrying when you ride. Less weight will put less of a burden on your motor, allowing it to take less power from the battery.
You can also improve your range by switching the gears on your electric bike at the right time. The motor will be exerted if you ride your electric bike in a speed range that's not suited to the gear you're riding in.
In addition to that, you will have to pedal with more force in that case, which will make the ride less comfortable for you. The DJ Mountain has a 7-speed Shimano® Freewheel gear system. So, make sure to change the gears appropriately.
The Bike Has Great Value for Money
Perhaps one of the best reasons why this is the best 750 Watt Electric Bike is that it offers great value for money. The bike is competitively priced and offers a number of features that many competitors do not provide in this price range. With a waterproof plug on the controller and headlight, you can ride it in any weather.
Also, the bike comes with fenders and other accessories, which are sometimes sold separately on other electric bikes.
You may like, Best Mountain Bikes You Can Buy for Less Than $2,000
2. R Rattan Pathfinder 750W Fat Tire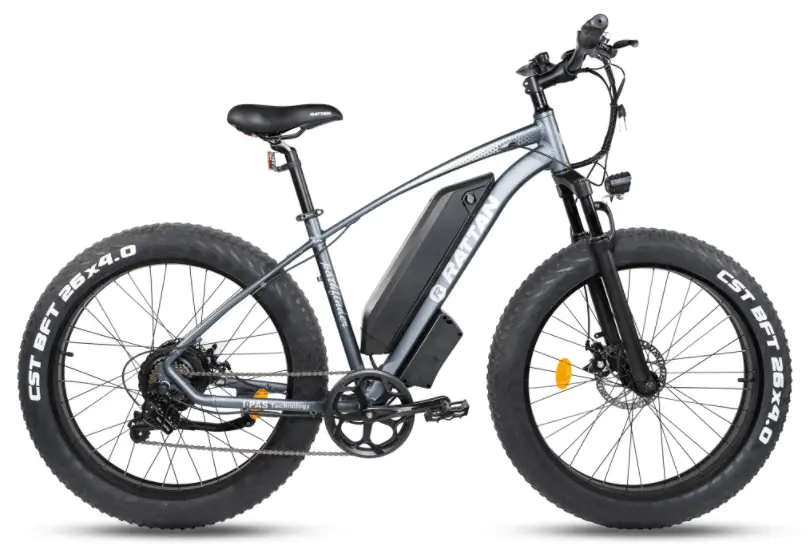 The R Rattan Pathfinder 750W Fat Tire is the best 750 Watt electric bike for off-road use. Fat tire electric bikes are best for riding on bumpy, mountainous paths because they provide great control because of the better traction. Thin tire bikes, on the other hand, are great for hitting high speeds on roads.
The Pathfinder Can Handle Various Kinds of Off-Road Terrain
For users who wish to ride their electric bikes at high speeds off-road, the Pathfinder is the bike to get. It can provide excellent acceleration on many different types of terrain thanks to its fat tires.
Some terrain examples include dirt, gravel, mud, snow, powder-like dirt, and so on. You can put the bike's tire pressure at 18PSI and expect excellent traction. This way, you can move fast and corner the bike like a dream. The bike has all-terrain tires that are 26 inches.
The brakes on the bike also ensure that you have full control over your vehicle regardless of what speed you're traveling at. The electric bike comes with a 160mm TEKTRO mechanical disc brake for the rear and a 180mm disc brake for the front.
The Bike Offers an Efficient System
A high-powered electric bike will take generate more power and drain the battery faster than a low-powered bike. Therefore, the range on a high-powered, 750W bike may not be as good as some other bikes, but that is not the case with the Pathfinder.
This 750W electric bike has a patented I-PAS system that controls the pedal assistance when you're riding. R Ratan claims that this system makes this bike 83% more efficient than other bikes in a similar price range.
Therefore, you can expect this electric bike to have a range anywhere between 40 miles and 60 miles (about 64 km and 97 km) on a single charge. If you ride the bike with minimal force on the pedals, you can squeeze a lot of mileage from your e-bike.
This is perfect for riders who ride competitively off-road because you won't have to stop to recharge the bike while you're riding.
The Bike Is Lightweight and Durable
A 750W electric bike that is designed to be ridden primarily on off-road terrain must be strong and durable. The frame must be able to withstand falls and small air time as well.
The Pathfinder addresses this with a high-quality aluminum alloy frame that's designed to last, ensuring that your investment is worth it.
Another great thing about the aluminum alloy frame is that it's significantly lightweight. Therefore, you will be able to reach higher speeds faster than heavier electric bikes.
A lightweight electric bike will also put less of a load on the motor, which can help improve the power efficiency and save more battery, which, in turn, will increase the range. The light frame on the Pathfinder also helps with maneuvering, making it great for cornering at high speeds, which can come in handy in competitive riding.
You may like, Best Self-Charging Electric Bikes On the Market.
3. Rambo Roamer 750W XC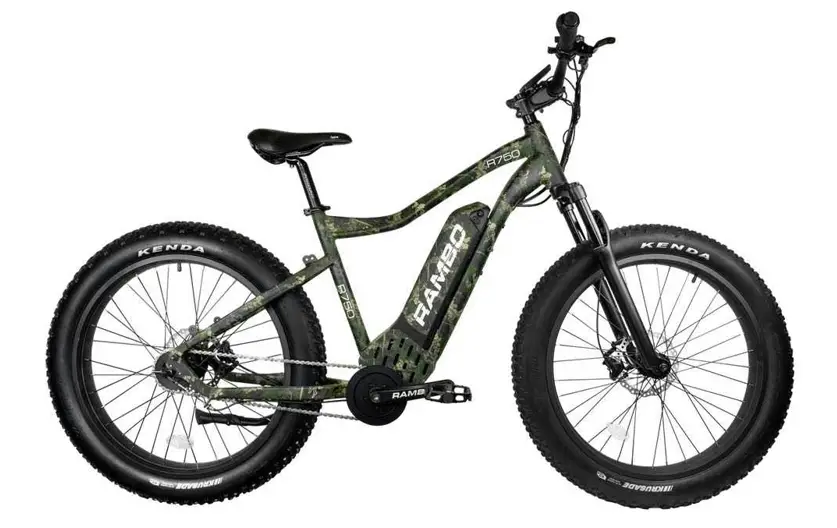 If you enjoy going hunting or fishing often, you can make transportation much easier with a hunting electric bike. These bikes are built for traveling long distances and come with high-capacity batteries.
In addition to that, they have powerful motors if you want to haul your game on your bike to take it back to your camp or cabin. The Rambo Roamer 750W XC is arguable the best 750 Watt electric bike for hunting, or it's definitely one of the best options available in the market.
The Rambo Roamer Is Best for Hunting
The Rambo Roamer 750W XC is a fat tire bike, which makes it perfect for getting through the woods with finesse. You can also be sure that the bike will be stable and easy to control even with additional weight.
Like the Pathfinder, the Rambo Roamer 750W XC also has a lightweight aluminum alloy frame for better durability and control.
Furthermore, the bike will also be able to maintain good speeds even with the weight of your game because the frame doesn't put much strain on the bike.
The bike has Kenda Krusade tires that are 26 inches wide and 4 inches wide. They also have anti-puncture technology so that you don't face any problems in the woods because of a flat tire.
The Rambo Roamer Is a Silent Bike
Perhaps one of the biggest concerns about using an electric bike while hunting is that the noise it creates can scare away the game. Well, you won't have to worry about that with the Rambo Roamer 750W XC.
The bike moves silently on various types of terrain, including rocky hills (both if you're going up or down elevated lands) and spaces that don't have trails.
The Rambo Roamer 750W XC Is Reliable
When you're out hunting, you're going to want a vehicle that's reliable. The Rambo Roamer 750W XC has high-quality components that are built for high performance. Therefore, the high price ensures that hunters receive a piece of gear that's top-notch.
The 750 Watt electric bike also has a weight capacity of 300lbs, allowing you to transport your gear or game with ease on your bike. In addition to that, it offers a decent mileage of up to 19 miles (about 31 km)
The Rambo Roamer 750W XC Is Relatively Expensive
One of the downsides of getting this bike is its hefty price tag. Because this bike won't be of much use to you outside of hunting, it can prove to be an expensive investment.
That said, if you're enthusiastic about hunting and want an electric bike that won't fail on you, this is by far the best 750 W electric bike you can get in this price range.
4. Aventon Pace 500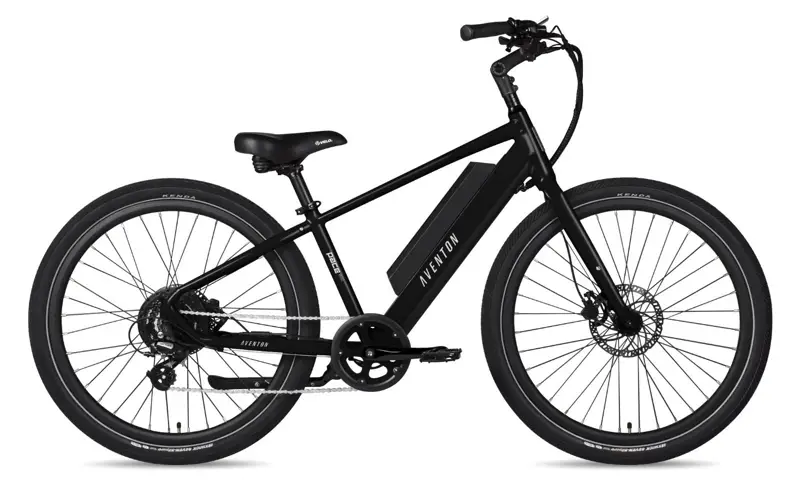 The Aventon Pace 500  is the best 750 Watt electric bike that's built for urban use and is affordable. Though relatively inexpensive, this electric bike has some great features while offering a smooth ride on roads.
Considering the bike is made specifically for urban use, the speed limit on this bike is a little low. Thus, you cannot go beyond 28 mph with the motor on this bike due to legal reasons.
So, while this bike is not the best for reaching high speeds or riding competitively, its features are what make it worth your consideration.
The Aventon Pace 500 Has a PAS and a Throttle System
If you're looking for versatility in how to ride your electric bike, the Aventon Pace 500 offers that. This affordable electric bike has a pedal-assist system (PAS) and a throttle system. The pedal-assist system adjusts the power to the motor based on how much force you apply when pedaling.
Also, you have an adjustment that changes the level of assistance. As a result, you can get maximum power or prioritize range and save battery.
This electric bike, however, also has a throttle system. As a result, you can ride your electric bike without needing to pedal, which means you'll rely solely on the motor and the battery to take you to your destination.
However, you must note that you cannot go faster than 20mph when riding the electric bike on throttle mode because of legal restrictions.
The Aventon Pace 500 Offers a Smooth Ride
Regardless of what mode you ride the Aventon Pace 500 on, you can ensure that your bike ride will be smooth and comfortable. The 8-speed Shimano Altus gear shifting system can also help with that. The bike comes with hydraulic brakes to ensure that you stop your bike safely when riding it on the roads.
If you like keeping track of your electric bike's usage, the back display unit that's mounted on the bike's stem will help with that. There, you can know how fast you're going, your average speed, and how much distance you've covered since your last charge.
Also, you can monitor your battery percentage. The only real con of this electric bike is that it does not come with fenders or lights. Thus, you will have to purchase that separately.
You may like the following ebike articles:
Last Words on Best 750 Watt Electric Bike
Any of the aforementioned 4 best 750 Watt electric bike options are great in their own right. Before settling on which bike to purchase, think about which bike will best support your biking requirements. Once that's clear, you can make a sound decision.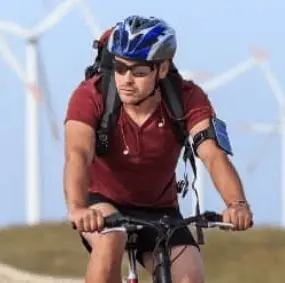 I am Michael, an avid rider and bike expert. I am here to provide, biking tips and expert advice on in-depth bike reviews covering features, capabilities, price range, and much more. Specially on electric bikes, mountain bikes, road bikes, etc. I will provide honest product reviews, along with expert advice on purchasing, training, and maintenance. Check out my complete profile.