E-bikes are a great way to move around; they are eco-friendly, pocket-friendly, and easy to maintain. If you ask us, e-bikes are the talk of the town, considering how e-bike sales are expected to generate about US$20 billion in revenue by 2023. If you are reading this, you have perhaps already made your mind about getting an e-bike, or you are halfway there, evaluating your options and all the possible expenditures involved.
What are the best electric bikes under $3000? Here is the list of best e-bikes to buy under $3000:
Propella 7-Speed (V3.4) – $1300
RadRunner of Rad Power Bikes – $1300
VanMoof S3 and X3 – $2000
Batch E-Bike – $2100 – $2300
Devinci Minus RS – $1680
RadWagon 4 by Rad Power Bikes – $1900
Cannondale Quick Neo SL – $2400 – $2550
Lectric XP 2.0 of Lectric Bikes – $1000
Whatever be the case, this guide-cum review will help you reach the best decision regarding an e-bike purchase that has been on your mind for a while now. You may observe some changes in the e-bike marketplace, especially if you have just started research.
So, prices may slightly vary depending on your region. It is best to give you the disclaimer before you read any further because we do not want you thinking you got inaccurate information from us.
The pandemic has affected the global supply chain, leading to a slight increase in prices and fluctuations in existing stock. You may also notice that the exemptions on a 25% tariff on all e-bike imports have recently expired, but there are still plenty of reasons why e-bikes are a great commute vehicle to buy.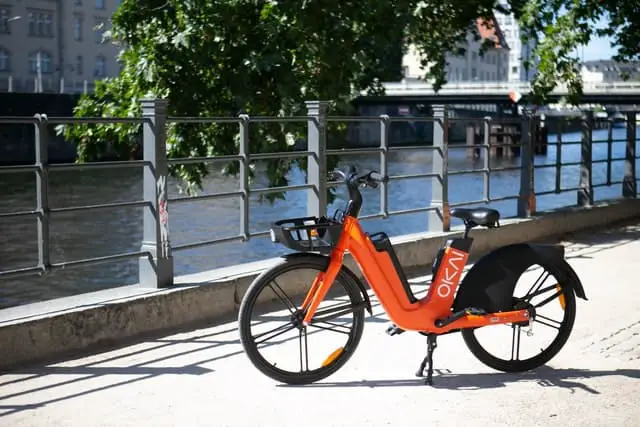 For those of you having second thoughts, the next section presents a brief argument as to why you shouldn't change your mind.
Why Buy E-bikes?
There is no one answer to this just because there are many benefits to owning an e-bike. Most people buy an e-bike for one or more of the following reasons:
In place of a second car – even if you are getting a high-end e-bike that is relatively pretty expensive, it will cost WAY less than buying and maintaining a second car. More and more people are buying an e-bike instead of getting another car.
To bypass traffic jams, you will relate to this one if you are an urban dweller. Traffic jams are a nuisance, hands down – they get you late for work/ school and drive up the gas expense significantly. Not only do many cities now have separate lanes for e-bikes, but they can literally get out of any congestion.
To stay fit and healthy – e-bikes have been known to save people all their gym membership money. They help you get ample exercise without making you sweat profusely by the time you have reached your destination. With tight schedules and fast lives, more people prefer buying an e-bike to burn those calories while commuting.
To be eco-friendly – with a rising awareness of environmental concerns, more people are looking into reducing their carbon footprint and opting for eco-friendly practices. Riding electric bikes instead of driving some other vehicles is seen as one such way by many environmentally conscious people.
It is fun! – Perhaps one of the simplest and most straightforward reasons for more people riding electric bikes is that they enjoy it. If the weather is nice or you are planning a short weekend picnic, take your electric bike to have a refreshing and fun ride. It does not get tiring because the motor-assisted paddles give it extra power and speed.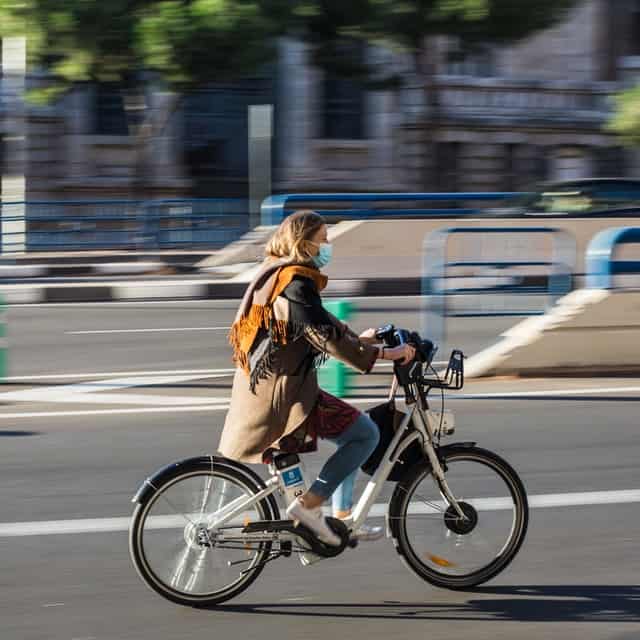 Read: Can An Electric Bike Replace A Car?
Best Electric Bikes Under $3000
Now that you are aware of some of the major benefits of riding an e-bike let's dive into our best picks without further ado.
1. Propella 7-Speed (V3.4) – $1300
This is the best affordable bike you can get. With a price pushing as low as $1300, this e-bike will give you the most value for your money. It is hard to expect great quality at a lower price point. However, this one offers you a trustworthy motor and a frame that will not buckle at 15 mph.
Propella 7-speed comes with reliable components, which include Shimano disc brakes and a powerful Samsung battery. For an electric bike, it is also quite lightweight, weighing only 39 pounds. If you are not one to visit bike shops, it can be shipped directly to you. Overall great bang for the buck.
2. RadRunner of Rad Power Bikes – $1300
Affordability and utility make a magical union with this e-bike. It is highly popular in the e-bikers community, and if you happen to know a few e-bikers yourself, it is very likely you see this one parked outside their home.
Like Propella 7-Speed (V3.4), Rad Power Bikes also ship their bikes directly to consumers through their custom-developed drivetrains.
RadRunner is a versatile electric bike fit for any use – whether you want to leave out your car or comfortably cruise around the beach, this e-bike has got you covered. It comes with stable and huge Kenda tires and a 120-pound rear rack.
3. VanMoof S3 and X3 – $2000
If you are someone who does not like to mess with the individual parts of your vehicle or any electronic construct for that matter, then this electric bike is perfect for you. This is because every piece in the VanMoofs is locked down, leaving very little room to fiddle around with anything. However, the ride of this bike has a great feel to it.
Not only are the VanMoofs some of the best affordable bikes you can get, but they also look supremely sleek and stylish due to their built and design. For under $2000, you get everything you can ask for and more, including a rack, lights, and built-in alarms.  
The S3 and X3 differ in size, with S3 catering to taller people. The rest of the features are pretty much the same. In the U.S, you can easily buy one of these if you live in San Francisco, New York, Portland, Seattle, or Washington DC. The added benefit to these bikes is that all iPhone users can now use the Find My app to locate their VanMoofs anywhere in the town!
4. Batch E-Bike – $2100 – $2300
This one is often called the Honda Civic of e-bikes by gear enthusiasts. If you were looking for the cheapest e-bike that can offer the most trustworthy commute to and from work or university – this electric bike is perfect for you.
Batch e-bikes offer you a plain style minus the fancy extras. So, while you may not have an integrated light-up display or a suspension seat post, you will be guaranteed a sturdy ride.
This is because Batch spends money on the components that matter when it comes to making a reliable bike with strong durability. These include a high-end Bosch drivetrain, Tektro hydraulic disk brakes, and other Shimano components. Hence, it may be boring to look at, but this is the one to offer a reliable daily commute to you at this price point.
5. Devinci Minus RS – $1680
If you are someone not looking for a 'versatile' bike and have a more specific purpose in mind, then this electric bike is perfect for you. This bike can tackle loose conditions such as snow and sand and has a very stylish look to it. The most prominent feature of the Minus RS is its fat tires which come with enough suspension to keep the ride controlled and comfortable.
Other features of the Devinci Minus RS include a very well-designed aluminium frame and fork, Avid BB5 brakes, and a Shimano Deore drivetrain. Together with its looks and features, this electric bike makes a pretty good deal for those who are more aware of what they want.
6. RadWagon 4 by Rad Power Bikes – $1900
So, you want an electric cargo bike but do not have 5000 bucks to spend on one? Don't look any further because this one comes right under your budget! The recent top-to-bottom redesign makes it look (and feel) very similar to Tern GSD S00 LX, which is $4600 more expensive. Due to being lower to the ground, it is now much easier to maneuver.
The new design of the RadWagon comes with smaller, fatter tires that have excellent grip and have been manufactured in-house by Rad Power Bikes and Vee Tire Co. Besides being very affordable, the RadWagon 4 is one of the few electric bikes that works great with a throttle which can always be helpful when you have to haul the bike with your baby at the back.
However, it is important to note that there have been instances of arcing with the RadWagon 4, and therefore, it is recommended that you park yours in an outdoor shed if possible. Moreover, if you are assembling it yourself, it is best to make one of Rad's service partners take a look at the final assembled vehicle.
7. Cannondale Quick Neo SL – $2400 – $2550
Again, one of the best affordable e-bikes of its kind, the Neo SL is light, aesthetically pleasing, and supremely versatile. We are talking about a great daily commuter and an awesome off-road ride. That's right! With this electric bike, you can pursue some of those dirt riding dreams without having to pay an exorbitant sum of money.
If you are someone who wants to have the best of both worlds, then this electric bike is perfect for you. Usually, a high-end electric mountain bike would cost more and be highly specific to its purpose, but with this one, you can enjoy both a serious or fun ride back home.
However, there are a few cons to be aware of so that you have a holistic idea before sealing the deal. While the Cannondale Quick Neo SL is compatible with multiple apps, only one of them can show you the battery life, so having it on your phone will be a must.
Secondly, if you already have a clamp mount, put it back as it won't work on this one. It is only compatible with a proprietary bike mount. Lastly, operating the motor and lights may get a little frustrating as there is a single button to toggle through both functions.
However, if you can put these few pain points behind for an affordable ride both on and off the road, then this is a great pick for you.
8. Lectric XP 2.0 of Lectric Bikes – $1000
If you are surprised by the price of this one after coming thus far in the article, don't worry, we planned it. What is special about this one, you may ask – well, Lectric XP 2.0 is a foldable bike! So, small-space dwellers, this may be the one for you.
This electric bike comes with a 500-watt rear hub motor that provides powerful assistance and has fat tires that offer a smooth ride. Coupled with that are several accessories such as an integrated display, fenders, rear rack, and integrated front and rear lights.
The 2.0 version comes with drastic improvements in ride comfort compared to its predecessor, with wider handlebars, mounting points for racks, front-wheel suspension, and IP65 water resistance. All of this for a thousand bucks – a pretty fair deal, in our opinion.
However, staying true to providing you a comprehensive review, we need you to consider a few points. If you live in an apartment higher up in the building, it can be cumbersome for you to bring up and down due to its 63-pounds weight. Moreover, the folding system of this electric bike is a little awkward, and you need to leave the key inside the battery for it to work.
If you can look past these few points and think it is still a steal, then, by all means, go for the Lectric XP 2.0.
Well, there you have it, our top 8 picks for under $3000. There are many other options in the market, each with some pros and cons. Whichever electric bike you decide upon, there are a few tips that will come in handy before you set out to make an e-bike purchase. We have listed those below.
Read: Electric Bike VS. Motorcycle: Which Is Better?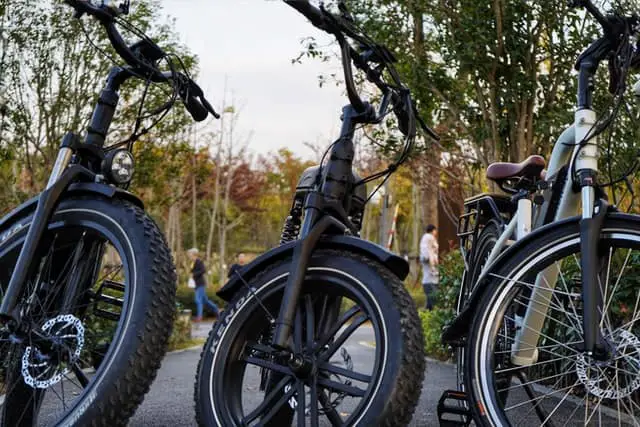 Read: What To Look For When Buying A Used Bike
Things to Keep in Mind Before Buying an E-bike
Keep your need in mind – different bikes are designed to fulfil different purposes, so before deciding which will be best for you, you must have a thorough understanding of your needs. Are you looking for a serious and reliable ride for the daily commute or something more fun to ride off-road? Your answer will determine the right choice for you.
Follow your gut – we realize there is a lot of information on the internet on this subject, especially because it is a trending interest among most millennials and even older people with limited mobility. Therefore, it is easy to get confused and lost among the plethora of information available. Hence, we suggest you follow your intuition and use the available information as a means, not an end to your final decision.
Check for warranty – this is a point many people tend to overlook or forget. Regardless of how affordable an electric bike is, it is, after all, an investment. It is, therefore, crucial to check for the warranty when you are buying one. If the electric bike costs more than $1000, it should generally come with a warranty for the battery and motor.
While the specific terms of the warranty may vary from vendor to vendor, as a general rule, the broader and longer (duration) the terms, the better for you.
You may like the following electric bike articles:
Final Thoughts
Buying an electric bike is an easy decision to make but choosing which one will suit your business best is what will take research and time. The increasing popularity of electric bikes has made the decision harder as more players keep coming into the market with better designs and more innovative features. There are just a lot of options to choose from.
However, as we discussed above, there is always an electric bike that is perfect for you, and with the right information, you can narrow down on that. We hope this review helped you get nearer to a purchase decision, but it is completely okay if you want to keep looking. If you are someone who is still torn between buying an e-bike or a second car, take a look at our guide on how electric bikes help you save money, and that may change your mind!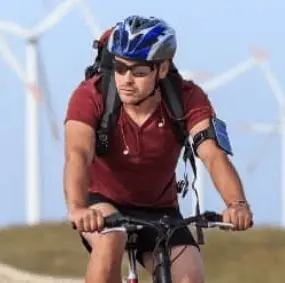 I am Michael, an avid rider and bike expert. I am here to provide, biking tips and expert advice on in-depth bike reviews covering features, capabilities, price range, and much more. Specially on electric bikes, mountain bikes, road bikes, etc. I will provide honest product reviews, along with expert advice on purchasing, training, and maintenance. Check out my complete profile.