Frustrated by the sky-high prices of most electric bikes in the USA? Check out the best 5 cheapest electric bikes.
Electric bikes come in all shapes and sizes, but you don't have to go for the biggest and baddest of them all. A few sensible and reasonable tradeoffs between features and convenience will help you get an affordable ebike of your own. The cheapest electric bikes in the USA retain the basic functionalities of their most expensive counterparts, but without all the extra bells and whistles. And that's completely fine.
Now, don't get us wrong, low prices often translate into low quality – but that's a risk we're willing to take. You really can't have it all at prices below the $2000 category. With that said, low prices are no excuse for manufacturers to completely slack off in the quality department.
The electric bike still has to hold up to basic industry standards for functionality and safety. In this guide, we've taken a look at the cheapest electric bikes that don't come with shady build quality and bad electronics.
Few things about cheapest electric bikes
But first, there are a few things you should know about the cheapest electric bike.
Hub Motor
Expect cheap electric bikes to use a hub motor instead of the much more powerful and robust mid-drive motor. Hub motors, for those of you who don't know, are installed on the front (or rear wheel).
They do not facilitate the same depth of control and maneuverability that today's mid-drive motors are capable of. This is because their entire weight is distributed at the rear or front of the ebike, taking some control away from the rider.
By contrast, mid-drive motors are installed at the center of the bottom bracket, which distributes the weight throughout the frame of the bike. As a result, the user retains control and gets a more balanced riding feel, just like a traditional motorbike.
But that's not too big a problem, a hub motor can make your life much easier – especially when riding up steep hills and maintaining reasonable speeds.
You may like How Long Does an Electric Bike Motor Last?.
Low-Quality Components
It's a given that manufacturers will have to cut some corners to save up costs. This means lower quality components and cheaper parts. This doesn't mean you will be cycling on a tin can ebike. It just means that the manufacturers carefully evaluated areas and parts that can be of a slightly lower build quality without sacrificing basic functionality and safety.
They will, however, put the money in areas that are most important including hydraulic disc brakes, reliable e-systems, and decent tires. It is worth pointing out that these electric bikes won't feature big and established names like Shimano or Bosch.
This doesn't mean they're bad. Aventon, for example, put together their own electric bike system for the Pace 350 – instead of relying on parts from someone else – this helped them lower prices and allocate higher quality parts in areas that matter.
Lower Battery Capacity and Lack of Integration
At this price, manufacturers won't really have the budget for aesthetics – which means that the electric bike batteries will stick out like a sore thumb. Most manufacturers will install the battery to the top of the down tubing or stow them behind the seat tube. The Propella tries to pass off its battery as a water bottle, which is a creative way to make the electric bike appear more cool.
Moreover, don't expect to cover a lot of distance with these batteries. They will go kaput after just a few miles on the road. The most you can expect is 35 miles, or 50 if everything goes smoothly (which it rarely does). If range matters to you, make sure to check the electric bike's range before you buy one.
Read Self Charging Electric Bikes – Everything You Need to Know
5 Cheapest Electric Bikes
Now. let us check out the top 5 cheapest electric bikes.
1- The Most Affordable Cargo Bike – RadWagon 4 by Rad Power Bikes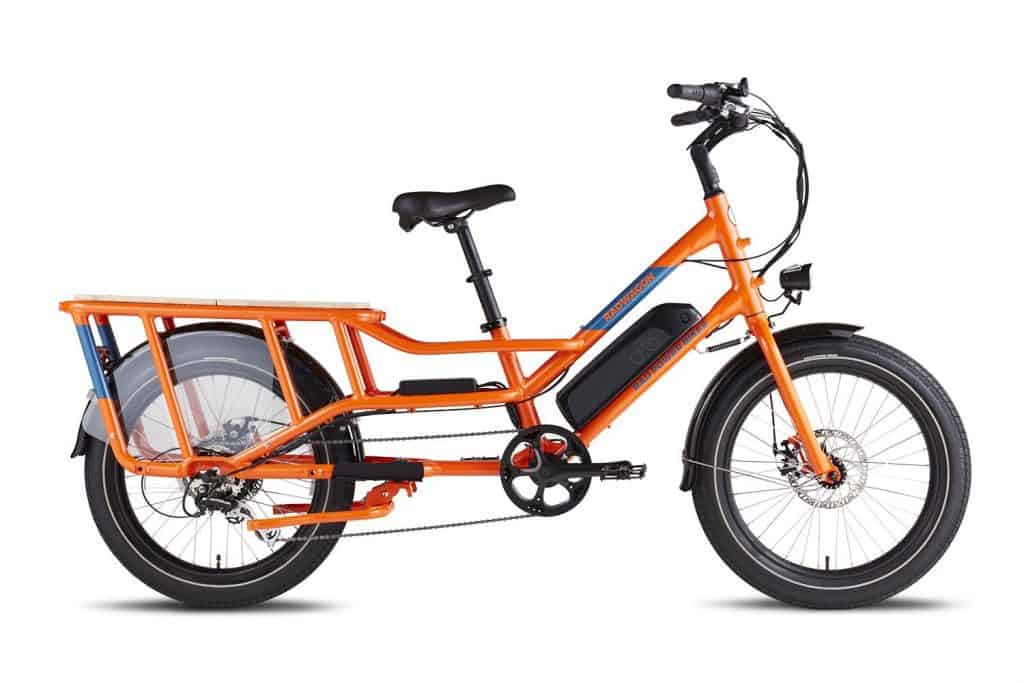 Specifications
Motor: 750W Geared Hub Motor
Battery: 48V, 14 Ah
Range: 25 miles on a single charge
Weight: 76.7 lbs.
Tires: 22″ x 3″ tires by VEE Tire Co
Rad Power Bikes has delivered high-quality electric bikes at an affordable price since 2015. Their goal is to make ebikes more affordable and accessible to the masses. Rad Power Bikes is based off in Seattle and maintains its commitment to low prices without sacrificing quality. Their latest flagship product is the RadWagon 4, a longtail electric bike.
The fourth-generation RadWagon 4 is designed with a powerful drive system, a low center of gravity, and tinier, wider tires that create a more stable and fun ride.
The pedal and throttle-assist allow the RadWagon 4 to go up to 20 mph. It features a powerful 750W hub with more than double the torque of their previous models, making the RadWagon 4 far more capable of carrying heavier items across steep hills while maintaining higher speeds.
Like other products in the Rad Power lineup, RadWagon 4 comes with a one-size-fits-all frame that accommodates most riders, from 5 feet to 6 feet 4 inches. This is because of the intuitive low standover frame that has adjustable handlebars and cockpit, and a robust telescoping seatpost that can be easily raised and lowered using the quick-release skewer.
Our verdict: Despite all these amazing features, the RadWagon 4 only costs around $1500 and is capable of hauling heavier cargo. It comes with optional accessories that actually make it a viable replacement option for cars, especially because it can be ridden by several people at the same time. The RadWagon 4 is extremely stable and maneuverable, even for the most petite of riders, to feel in control when riding with cargo.
2- Cheapest Electric Bike – Aventon Pace 350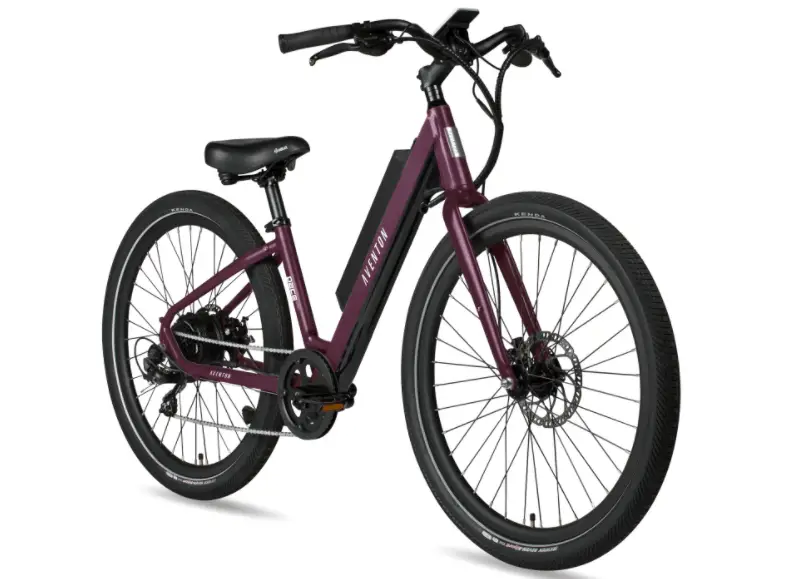 Specifications
Motor: 350W (sustained) with peak potentials of up to 500W
Battery: Lithium-ion 36V, 11.6Ah
Range: 35 miles per charge
Weight: 46 lbs.  
Tires: 27.5″ x 2.2″ Kenda Kwick Seven Sport
This Class 2 electric bike comes with wide tires, big wheels, and a decent range (up to 35 miles). This allows you to quickly run errands around town or commute to work. Depending on the vendor, the price lingers around the $1,000 mark.
This is extremely impressive because the Aventon Pace 350 manages to pack a considerable amount of power under the hood, capable of reaching a breezy 20 mph (with throttle).
The 27.5-inch wheels will carry you faster with a 7-speed drivetrain by Shimano, and pedal assist. According to Aventon, you can get about 35 miles on a single charge depending on how you use your Pace 350.
As is true for even the best electric bikes, you have to factor in additional factors such as wind, weather, hills, rider weight, assist mode, and all that other stuff. Battery range is a complex figure that depends on various factors and it's never wise to hold manufacturers to their exact claim.
It's not the best ebike in terms of acceleration, but it will quickly get you off the start line and is equipped to handle slightly steep hills in a comfortable ride position.
This electric bike is not designed or advertised for anyone who's looking to break land speed records; instead, it is aimed at the casual rider who just wants to commute to and from work, and just want a little boost when the road gets a little steeper.
It is worth pointing out that you could pay an additional $500 for the Pace 500, which can reach top speeds of up to 28 mph and comes with an 8-speed drivetrain by Shimano. But that's a topic for another day.
Our verdict: Aventon's goal wasn't to compete with high-end electric bikes with powerful components. Its goal was to make something that is economically priced with reliable parts – something that most buyers have been waiting for. The Pace 350 offers functionality, speed, durability, and reliability without making significant sacrifices in terms of quality. It easily wins our seal of approval.
3- Best Affordable Folding Bike – Blix Vika+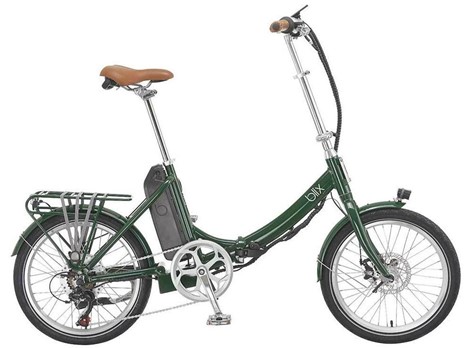 Specifications
Motor: 500W
Battery: 48V/14Ah Samsung battery
Range: 45 miles on a single charge
Weight: 54.8 lbs.
Tires: 20" and puncture-resistant
The Blix Viga+ is a step-thru folding ebike with quality components and complete options for accessories. It features a powerful gear hub motor drive system which performs admirably well under test.
The Blix Viga+ comes at an affordable price tag at $1500 and boasts a range of features. Petite riders should have an easier time riding it due to the 20" wheels.
The tires are thick at 2" and feature reflective sidewall stripes to improve visibility. The higher thickness translates into more comfort, cushion, and stability for the rider. Although the Blix Viga+ is built with a step-thru frame, it is much lower than the ones found on most folding ebikes. With that said, the manufacturer has reinforced the down tubing with a gusset plate installed near the head tube.
The result is increased strength and stability, which balances out any cargo you might add to the rear rack. Most riders will appreciate the plastic chain guide, which can help to prevent chain drops and keep your pants snag-free and clean. Its kickstand is installed on the far left, so it won't interfere with the crank arm when talking the bike backward.
Driving this electric bike is a 500-watt hub motor by Shengyi, installed into the rear wheel. It features both pedal assist and thumb throttle, making this a Class 2 category bike. The 20" wheels are carefully selected to provide a mechanical advantage for pedaling and braking, which riders will appreciate.
The stem allows you to adjust the height and can allow riders of all sizes to use it with relative ease. Just make sure to not increase the height too much or it will stress out the cables beyond their limit.  
Blix went with Wellgo metal folding pedals that provide more surface area and strength than most pedals found on folding bikes.  
Our verdict: The Blix Vika+ isn't perfect by any means but it works very well if you drop some of your expectations. To meet their relatively affordable price tag of $1500, Blix decided to skimp out on a suspension fork up front, however, the saddle and stitched leather grips feel decent enough.
4- Best Affordable Beach Cruiser – Model X by Electric Bike Co.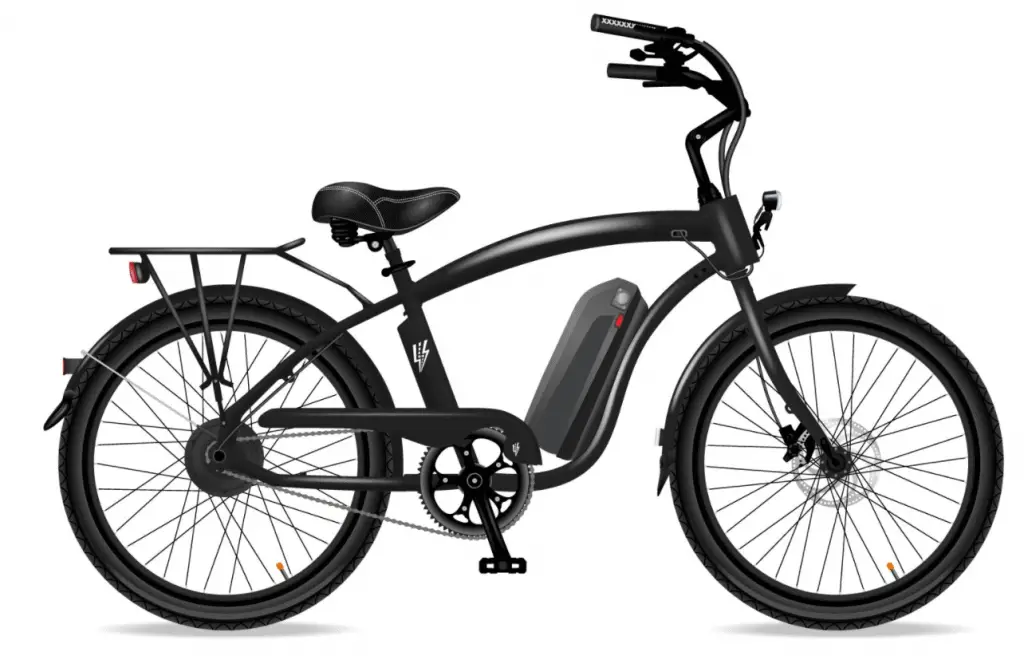 Specifications
Motor: 1000W max output
Battery: 48V 11.6Ah
Range: 120 miles (but don't quote us on that!)
Weight: 53 lbs.
Tires: Schwalbe Fat Frank Tire E-Cruiser
The Electric Bike Company has earned a reputation for its great attention to detail and in-depth customization options. Their most popular models were the Model C and Model S. The entry-level Model X improves upon the previous models while retaining a low price tag of around $1500 (prices depend on where you shop).
To keep the cost down, Model X makes a few tradeoffs, which is to be expected. It comes with just one cantilever high step frame. In terms of aesthetics, the Model X is decked out in black trimmed accents (you can choose from various colors). If you don't like the colors, you may want to take it to your local paint shop.
Driving this ebike is a 500W hub motor with a top speed of 20mph. It uses a 20amp controller, a step down from the 26 amps on the higher-end models. The motor is lightweight but does produce more zipping noises under stress.
The Model X does not come with a rear rack or a front basket like most bikes in their product lineup. With that said, the high step frame feels more sturdy and less flex to it. For cyclists hoping to travel in the dark, the Model X features battery integrated lights. The only problem is that the headlights don't point to where you steer since they are mounted on the frame.
At the rear of the bike is a small 3 LED battery integrated light, which does an okay job of alerting anyone to your presence in the dark. But we wouldn't count on it from a safety perspective.
Also included are Fat Frank tires measuring at 26" by 3.5" by Schwalbe. Both tires have puncture protection and reflective sidewalls. These tires are definitely a surprise at this price point. The only caveat is that the Model X has just one gear. This single-speed ebike comes with an 18 tooth sprocket and 56 tooth chainring. Because there's only one gear, the chain stays taut and on track.
There is less chain slap, noise, and everything feels more nimble.
Our verdict: The Model X feels really high quality at first glance, making you think it's above $3000 or more. It is assembled in the United States and it's clear that a lot of meticulous craftsmanship went into making this electric bike possible. You can choose from various accessories, including a rear rack, front basket, and custom colors.
Click here to check prices.
5- Best Affordable Fat Bike – Sondors XS
Specifications
Motor: 750W
Battery: 48V 17.5Ah with Panasonic cells
Range: 40 cells
Weight: 75 lbs.
Tires: 26×4.9″
If you want to get the ultimate fat electric bike experience without shelling out the big bucks, then look no further than Sondors XS. It features giant 4.9" tires with a one year warranty, and a tiny price point to boot (at just under $1700).
Giving it the edge is the powerful 840wh battery that powers a high torque 760 watt rear hub motor by Bafang, throttle included. Pedal assists feel relatively satisfying because of pedal cadence sensor tuning.
In general, Sondors XS offers extreme comfort and off-roading capabilities thanks to the fat tires and 120mm travel on the suspension fork by MOZO.
The only caveat is that the battery isn't properly protected at the frame. We recommend removing the battery so that you can protect it from the outside elements, unless you keep your Sondors XS indoors. Removing the battery is easier said than done however because you'll have to unscrew the compartment that contains the battery. Then you'll have to remove the controller connection table.
While this process doesn't take unreasonably long, it definitely feels pale in comparison to most electric bikes where battery removal is just a one-step process.
Our verdict: If you want an off-roading solution without spending the big bucks, the Sondors XS is your solution. It only weighs 75 pounds, which is extremely impressive given the motor and battery are kind of heavy. It's only available in a single frame size, which is only ideal for petite to taller riders. Bigger folks will have to upgrade to a taller seat post to get full leg extensions.  
Click here to check prices.
You may like the following bike articles:
The Bottom Line
A little soul searching for the cheapest electric bike in the USA wouldn't hurt if you're after something that is both functional and affordable. All electric bikes mentioned in this blog are surprisingly high quality and cost a fraction of the most expensive models out there.
If you liked our list, let us know your thoughts in the comments below. Feel we missed your favorite affordable electric bike in California? Send in your suggestions and we might update this list!
Note: All pictures are taken from the manufacturer's website for the purpose of review.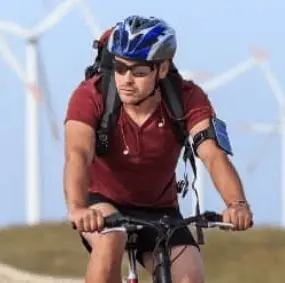 I am Michael, an avid rider and bike expert. I am here to provide, biking tips and expert advice on in-depth bike reviews covering features, capabilities, price range, and much more. Specially on electric bikes, mountain bikes, road bikes, etc. I will provide honest product reviews, along with expert advice on purchasing, training, and maintenance. Check out my complete profile.