In today's world, climate change has become a grave reality we cannot escape. Although there are many factors that account for it, one of the reasons these problems are exacerbated is pollution from vehicles and industrial sources.
Against such a background, it is imperative alternative solutions are considered and implemented. Therefore, cycling or biking has become one form of transportation that is environmentally friendly and also promotes health. Not only this, but biking has also become a leisurely activity.
However, today, there are many bikes to choose from. Whether it is an electric bike or a motorized one, models and specifications vary. A completely novel type of electric bikes, such as a self-charging electric bike, is still unheard of.
Even though some companies deal with and exclusively manufacture self-charging bikes, its usage is still uncommon. This is not to say the future does not hold importance for a self-charging electric bike. In this article, we will explore everything you want to know about them.
>> Check out the price for Speedrid Electric Bike on Amazon <<
What is a Self-Charging Electric Bike?
A self-charging electric bike makes use of braking and pedaling to charge itself. Instead of energy being lost due to braking or pedaling, it's used to charge the electric bike battery. Usually, such electric bikes have a chainless hybrid-electric system. It has a motor system that functions with pedaling and produces kinetic energy, which supplements the battery.
These bikes also make use of sensors that detect whether a bike is on a smooth surface or rough terrain. Depending on the surface, these bikes can shift to motors or pedaling. An average self-charging electric bike can go up to 18 miles without any pedaling and on a full charge. This is different from an electric bike that can go up to 28 miles with pedaling.
One of the most important concepts when it comes to self-charging electric bikes is regenerative braking.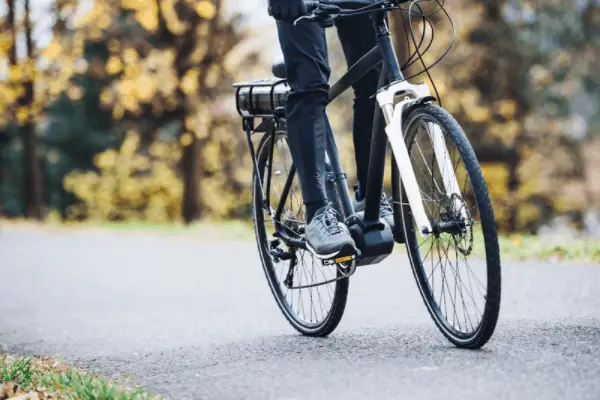 Regenerative Braking
One way a self-charging electric bike works effectively is when it is faced with resistance. Therefore, when the bike is on difficult terrain, it is charged more effectively. This is due to regenerative braking.
When an e-bike brakes, its energy is reversed into a motor or a battery instead of being wasted. However, when these bikes are used on a flat surface, the chances of more energy being pushed back into the battery reduce. Thus, only 5-10% of it is reversed back.
This type of energy is called kinetic energy, which is lost in normal bikes. But due to the self-charging component in self-charging bikes, regenerative braking can help save and store some of this energy to charge the battery. Thus, when you need the energy to pedal through next time, the fully-charged battery can be of help.
This term is sometimes used interchangeably with regenerative pedaling, but it does not mean the same thing.
To understand a bit more, let's delve into the system that actually makes it happen.
Specifications of a Self-Charging Electric Bike
Hybrid System
The hybrid system refers to two types of systems present in a self-charging electric bike. They include a battery and a motor. Not only this, but a hybrid system has many other components that make self-charging possible.
DC Generator
One of the main components of any self-charging electric bike is a DC generator. This is where the power generation takes place, which makes the bike move forward. Simply put, here, the mechanical energy is converted into electrical power.
PMDC Motors
The motor is where the voltage is generated, which allows for the bike to be assisted.
Battery
A lithium-ion or nickel hydride battery is a must-have for a self-charging electric bike. They are cheaper and have a longer life.
Chain Drive
There is hardly any bike without a chain drive. Therefore, this is also one of the most important parts of a self-charging bike. It allows the user to pedal, and thereby move the power, which further helps the bike to move forward.
Why You Should Buy It
Apart from its specifications and scientific components, the self-charging electric bike has some notable advantages too.
Firstly, when it comes to a self-charging electric bike's battery, it can be relied upon for up to five years. This means that you don't need to significantly invest or think about changing batteries, no matter how much the battery is used for storage. This cuts down costs along with savings from the fuel cost.
Secondly, a self-charging electric bike can be used on tough terrains, which means a user may not have to exert too much energy or force to pedal. Therefore, it is an excellent investment for someone who frequently bikes on uneven landscapes such as mountainous or rocky areas. This saves the user's energy and allows them to reach their destination quickly without delay.
Thirdly, the most prominent benefit of such bikes is that they are eco-friendly. They don't rely on fuel or any other external energy source. This not only saves the user's money, but it also protects the environment from pollution and harmful gases that are released due to the fuel.
Fourthly, these types of bikes add to a user's convenience significantly. This means these bikes can be folded and become 1/3rd of their actual size. Therefore, they can be easily stored in a spare room or carried out in a car trunk easily without purchasing racks and carriers.
Finally, one reason self-charging electric bikes will be the future, especially among the biking community, is their adventurous potentiality. This refers to the idea that a self-charging electric bike is suitable for those looking for a challenge while still having fun.
Thus, these types of bikes thrive on self-charging if they are faced with some resistance, such as going uphill or frequent braking.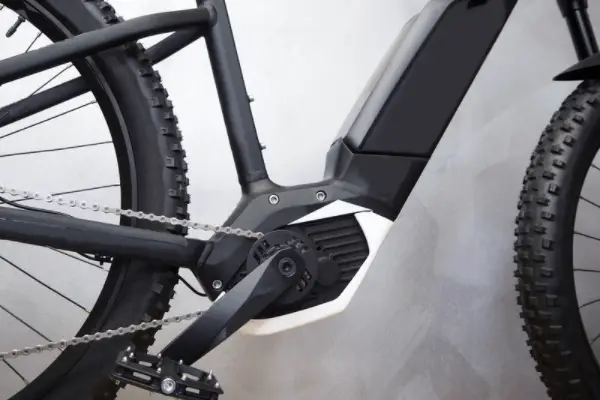 Which Self-charging Electric Bikes to Buy?
Currently, there are self-charging electric bikes in the market, but they are not as popular as normal electric bikes. Therefore, this section will list down some of the most notable ones along with their specifications, price, and company.
>> SOHOO 48V500W13Ah 26″ Electric Bike Offer Price on Amazon <<
| | | |
| --- | --- | --- |
| BIKE NAME | SPECIFICATIONS | PRICE |
| Dexquisite 'DX' eBike | Regenerative pedaling, custom colors | Starting from $999 |
| VELLO Bike | Lightweight, self-locking | $1756 |
| IngSoc Bike | Three-modes, unique looking |   |
| Rocket E-bike by Indiegogo | Foldable, lightweight and pre-assembles | Starting from $ 999 |
Dexquisite 'DX' eBike
Known as the ideal self-charging electric bike, the Dexquisite 'DX' eBike is eco-friendly and affordable. It has a 250 W or 500 W motor, giving it the power needed to pedal through difficult roads and challenging riding environments. This also allows this bike to go up to the speed of 20 mph.
You can also change colors and get a unique hand-painted bike with a waterproof LCD and a USB port. Moreover, you can be stress-free when leaving your bike alone as it has an effective antitheft system that is password protected. Not only this, but the Dexquisite 'DX' eBike also promises a 7-second folding system, meaning you can turn into an easy carry wherever you are.
VELLO Bike
An Austrian product, the VELLO bike is meant to be the world's lightest bike with its titanium frame that weighs 24 pounds. Not only this but, its dimensions include 72×53 centimetres which means you can fold it and carry it easily or wheel it around. The lithium-ion battery can be easily charged with braking or pedaling, depending on your journey and riding environment.
In a self-charging mode, you can cover distances up to 15 miles per hour and 18-30 miles on a full charge. Users can see battery percentage, connect it to a smartphone app and stay in touch with their bike's specifications with a custom dashboard.
IngSoc Bike
The IngSoc Bike is a futuristic bike that looks like it's straight out from a movie. With its carbon fiber reinforced polymer, the frame of this bike is lightweight along with having much strength. With a battery that can be charged from the user's pedaling, the IngSoc bike can be also be used by only depending on motor assistance.
It also has a smartphone space where the user can stay up to date with the world and use the GPS. Not only this but its novel design is complemented by in-built lights to serve as an indication.
Rocket E-bike by Indiegogo
Offered by Indiegogo and originating from Belfast UK, the Rocket E-bike combines regenerative braking and a hidden battery to give users an excellent advantage when choosing a self-charging electric bike.
With cruise control, a USB port, and an adjustable saddle/suspension, the Rocket E-bike can take you for a 100-mile range. With a speed that goes up to 28 mph, you can expect to reach your destination quickly, whether it is going through challenging terrain or just going to work in the city.
Read Solar Charger for Electric Bike
Tips to Choose a Self-charging Electric Bike for Yourself
No matter which self-charging electric bike you choose, there are certain things you should ask yourself before making a purchase. Here is a list of things you should consider:
Your physical build – Your weight and height matter when selecting a bike so you can choose the gear accordingly.
Average daily distance – For a self-charging electric bike, it is necessary to gauge the distance you have to travel. It requires pedaling for charging purposes, which is related to how much distance you travel in a day.
Luggage requirement– If you need to carry equipment or luggage, you may have to look for carriers to install on a bike.
Depending on an e-bike – If you're buying a self-charging e-bike for leisurely purposes, it is alright. However, if you depend entirely on it as your only source of transportation, then you should be a good biker, ready to pedal long distances and for a long time.
Test the Brakes – For an effective self-charging electric bike, you will need goo brakes so that you can easily stop. Since your bike's battery will have a certain amount of energy, your bike needs to have a smooth braking system. Think of it like a car brake that needs to be sensitive, even if it's a slight touch.
Battery Amperage – Amperage (Ah) can be defined as battery capacity. For a self-charging bike, it is ideal to have higher amperage as it indicates more battery capacity. This is what you essentially need for such bikes so their battery can last long.
Voltage – For a practical self-charging electric bike, the battery must have high voltage. This means that when you pedal across rough terrain or even an easy one, you will have electrical assistance along with your energy.
Type of battery – The best electric bikes have lithium or nickel hydride batteries. Before selecting your bike, make sure you know which ones are in place.
Finally, once you have noted all of these things, make sure to take your self-charging electric bike for a ride, as your comfort should be the top priority. Since these bikes are expensive, it is recommended to try them out before purchasing them.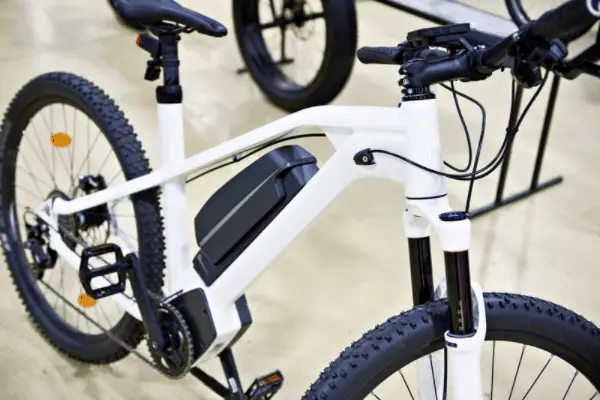 Some Cons
Even though the prospect of a self-charging electric bike is very advantageous, there are some cons. What often discourages people from investing in a self-charging electric bike is its cost. It is expensive even as a single purchase for consumers. For bike manufacturers, it is also expensive to add a self-charging component to an electric bike.
Furthermore, if you have ever owned a bike, you must be aware of the maintenance it takes to keep a bike running smoothly. Adding a self-charging technology to an electric bike makes it susceptible to more care and upkeep. Not only this, but a self-charging electric bike can also be unreliable because it depends on the user's physical movement to create kinetic energy.
If the user wants to travel long distances and reap the benefits of a self-driving car, they will have to pedal so the bike can charge. You may be required to pedal for six to eight hours at a certain speed to ensure a full battery.
With these issues in mind, one can say the cons of a self-charging electric bike are more than its advantages, which is why it has not yet entered the biking market or circles with as much enthusiasm as a normal electric bike has previously.
You may like the following electric bike articles:
Bottom Line
The future of self-charging electric bikes seems fruitful. With growing vehicle and fuel costs, and pollution, it seems ideal to invest in a self-charging electric bike. Moreover, it is an excellent purchase for those who also want to take care of their health as it ensures physical fitness and convenience. Furthermore, if a user wants to travel long distances and does not want to pedal due to lack of energy or any other issue, then they can do so because of its electric component.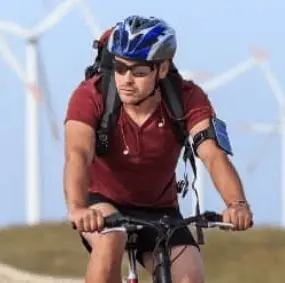 I am Michael, an avid rider and bike expert. I am here to provide, biking tips and expert advice on in-depth bike reviews covering features, capabilities, price range, and much more. Specially on electric bikes, mountain bikes, road bikes, etc. I will provide honest product reviews, along with expert advice on purchasing, training, and maintenance. Check out my complete profile.