Are you a biking enthusiast? If so, do you like beach cruiser electric bikes? Well, there are plenty to choose from. You can buy some of the best beach cruiser bikes ever built today for much less than you would have a few decades ago. They have better features and cost much less.
If you're looking to gear up for the summer with the perfect beach cruiser electric bikes, then you're in luck. This list has the best options available on the market right now. So, let's go over some great beach cruisers you can buy today!
Best Beach Cruiser Electric Bikes You Can Buy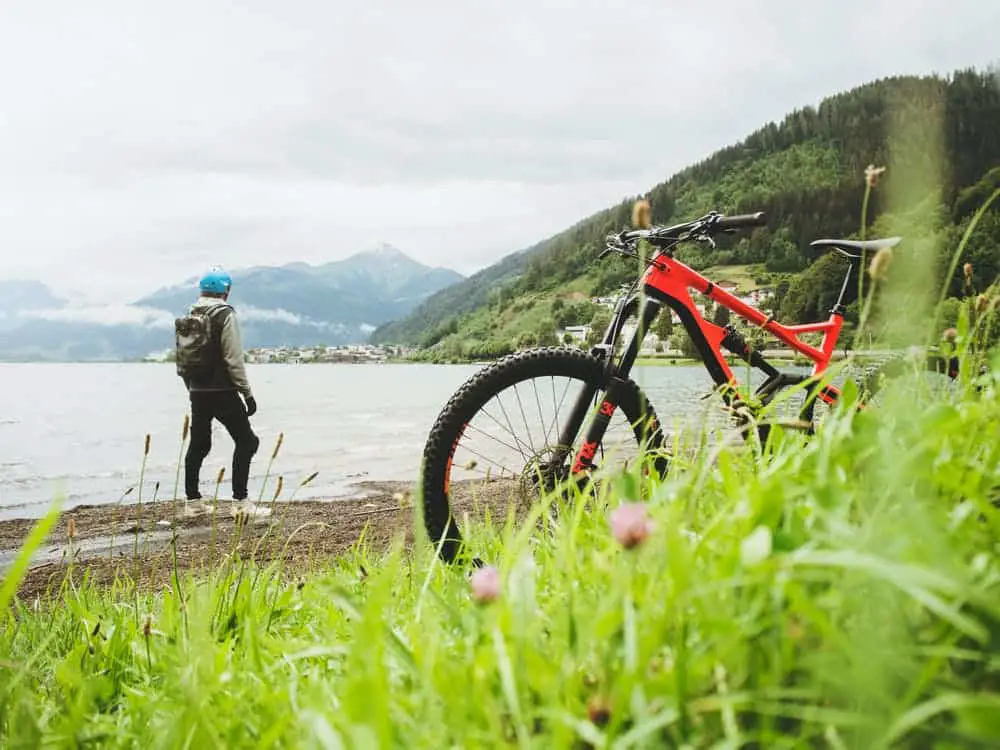 All these bikes are sturdy, have stable frames, and can stand the rugged terrain of a beach no matter where you are.
You may like How to Choose an Electric Bike and Best budget electric cargo bike
1. Electra Townie Go! 7D
This cute little offering from Electra is sure to impress the first time you look at it. Electra has a nice catalogue of E-bike cruisers. All of them have great specs, and the Townie is no exception.
While it's at the lower end of the model line, it still has a lot of great features. It's a bike that won't break the bank.
If you're fine with having a hub motorbike, then the Townie will get you rolling on the cruiser frame that Electra is famous for. There's no fancy Bosch mid-drive either, so you'll save on that expense.
The motor on this beauty is pretty strong. From afar it may look like the thing isn't packing heat. However, the 309 Wh battery is a pedal-assist e-bike without a throttle.
This means that the range is till very good at around 40-80 km per charge. As long as you don't get lazy and use the most power pedal assist level throughout your ride, you'll be fine.
This class-1 E-bike gets up to 32 km/h (20 m/h), which is plenty for your beach thrill ride with your friends. It's not the speed that draws you to the bike, however. It's the experience and durability that you can get with the Townie.
It's a smooth ride and the comfortable electric cruiser can get you from here to eternity with the sun in your hair.
The Townie has a step-over frame as well if you're not all about the step-through. A big part of the cruiser e-bike market includes people with accessibility issues. Hence, you'll have both options to consider when you're getting this beauty.
Of all the beach cruiser electric bikes that you'll see on this list, the Electra Townie Go is perhaps the prettiest. You won't find this to be a rugged bike or a very intimidating ride.
You will find it to be the kind of bike that you take on a vacation to Italy or to the beaches of Spain.
You may check 10 Ways to Make Electric Bike Go Faster and Where to Put Bike Lock While Riding.
2. Buzz E-bike
The Buzz e-bike combines the cruiser e-bike frame with the utility of a cargo bike. This one looks built for a journey that will require muscle. You can tell with just a single look. It's in clear contrast to the Electra Townie with an understated, jet black finish.
With a single "Buzz" painted in yellow, the bike looks as minimalist as an e-bike can look. The tires also have flames carved into the rubber, so that's something for the hardcore bikers reading.
Now on to the specs. The Buzz E-bike has a mid-drive motor which most people won't be familiar with. It comes from a company called Tongsheng. Though the company doesn't have the brand recognition that Bosch does, it has a great mid-drive motor which is very affordable.
The bike matches up in price to the others on this list, however, the mid-drive motor gives a better pedal assist. When you compare the Tongsheng drive to the Bosch, the biggest difference may be that it's louder.
That could be a problem if you're going for a quiet beach ride. However, most beaches are crowded and you can barely hear your own voice. So that won't be a problem.
Also, at lower speeds, you won't even hear the motor. At top speeds, the wind in your hair may take care of the noise if it bothers you too much.
The bike also comes with a clear display that you can see in the light of day. You don't need to squint and you'll get all the stats on display that you need.
Of the other beach cruiser electric bikes on this list, the Buzz E-bike definitely has its own charm because of its looks and features.
Check out How to Charge an Electric Bike Battery and Best electric bike for long distance touring.
3. Electric Bike Company Model C E-bike
When you see the C E-bike for the first time, you may be reminded of those old stock footage films. Those that show the Wright Brothers experimenting with the first airplane or people simply going about their day. It has a classic design, with an understated modern finish.
It has a minimalist design and a black finish, but it's decidedly more delicate and classically designed. This cruiser has been called a type of boat, since it's so big, but rides very smoothly. It's very comfortable and looks like it could easily hold three people from afar.
The bike has a high-quality experience even before you've torn open the box. The bike is shipped fully assembled so you don't need to do any manual labor before speeding to the beach.
It's packaged very well so that nothing gets damaged during shipping. All you need to do is turn the handlebars forward and ride on a crazy rider!
The C E-bike is packing a 750 W hub motors which peak out at 1250 from its 48 V system. The power comes from either a 500 Wh or an 840 Wh battery.
You can choose this when you buy it. The bike, with a greater power source than any of the bikes on this list so far, can speed up to 28 m/h.
It has the nicest brakes of any E-bike on the list. The 4-piston Tektro Dorado hydraulic disc brakes line the front and the back.
You can get some other nice features with this bike too. The slick looking front basket is very, very useful. The battery comes with a built-in charger as well.
Hence, you don't have to carry the charging cord with you at all times. You can just plug in where ever you need to. If you have multiple things to carry with you on each trip, you can leave out the charger and make your travel lighter.
The price for this bike is a little higher than the previous two, but it's worth it for the build and the power. If you need something that beats the competition and gives you extra power, this is it. It's one of the best beach cruiser electric bikes around.
Also, check out Main Types of Electric Bikes You Should Know About.
4. Schwinn EC1 Electric Cruiser Bike
This is another looker among the beach cruiser bike offerings. It bears the same type of colors as the Townie Go! However, it's much, much cheaper than any other bike on this list. In fact, in some cases, it's actually half the price.
While this bike isn't a powerhouse; it just comes with a 250 W output, it's a really nice bike for cruising. If you want to pedal around a beach and just take your time looking at the beautiful waves that come in, this is the one for you. It's not for flatland cruising or climbing hills. It's for those that just want to smell the roses.
The hub motor of the Schwinn EC1 is pretty sturdy for some fun flat-land riding. The bike also has a pedal-assist, meaning that it'll keep you honest throughout your ride.
The 36 V battery makes sure that you'll get about 30 miles out before you need a re-charge. So, this one isn't for long routes either.
You may also like How to Change the Tire on an Electric Bike?
5. Day6 Samson
You'll definitely do a double take when you see the Day6 Samson for the first time. It looks like something out of those extreme X game cartoons from the early 2000s.
You may have not heard of this bike even if you're an electric bike enthusiast. However, this is one of those hidden gems that you don't find until you explore.
The Day6 is one of those beach cruiser electric bikes that has a peculiar appearance, but great features underneath the surface.
It has a low center of gravity which gives it great handling and the bars are pretty big. They provide you better handling than any other electric cruiser that you will test.
It's marketed towards older riders who want a more accessible E-bike. However, that doesn't mean that you can't use it if you're young and restless.
It has a racecar like handling and runs pretty fast. It has the Bafang BBSHD mid-drive motor. It was the fastest mid-drive from Bafang before they released their new Ultra motor.
It's a conversion motor since the entire bike was first built for a pedal bike. However, that shouldn't matter. You should care about what the thing is doing right now. The Samson looks like a bike that was built to house a powerful motor.
The only thing that may be off putting is the price. It's pretty steep. In fact, it's the most expensive bike on this list so far.
Also check out Top 6 Reasons Why Electric Bikes are so Expensive.
6. Big Cat 2021 Long Beach Cruiser XXL 750
With a 48 V 13Ah lithium ion battery, and 4" balloon tires, this bike doesn't mess around. The Long Beach Cruiser XXL 750 can reach speeds of up to 20 m/h. They have a range of an average of 30-60 miles and they come equipped with an LCD display.
This allows the rider to switch between one of 5 levels of pedal assist. They receive speed, distance, time, and battery life readings on that screen.
This one is definitely for the all those sports enthusiasts out there.
7. Big Cat 2021 Cheetah 750 XXL
Whether you love its café racer styling r the 48 V high-speed gear motor, you'll love the Big Cat 2021 Cheetah. It has a peak output of over 1000 W and a full-color LCD display with all the readings you need. It even has a daylight and night mode selection. 
Other great features include the twist throttle and the LED headlight that will help with those great, night trips to the beach.
There are hydraulic brakes on both the front and the rear to help with those sticky landings. And the twist throttle can be switched to half and full depending on your moods and needs.
Also, check out Best Mid Drive Electric Bikes of 2021.
8. Big Cat 2021 Long Beach Cruiser (Thin Tire)
The Long Beach Cruiser with thin tires may be something of a cheaper version of the original, but it packs a punch. It's a uni-sex step thru an electric beach cruiser.
It's equipped with the same great 48 V 13 Ah lithium ion battery as its big brother. You can get an average of 30-60 miles on a single charge and speed up to 20 m/h.
You can ride hard with the 2.3" wheels and tire combos which give the riders a sturdier feel. You can gain further control of the bike with this setup.
Other features include the Shimano 7 speed derailleur which helps you get up hills and even go downhill.
Also check out Top 5 Best Electric Bikes for Women.
What to Look for in a Beach Cruiser Electric Bike?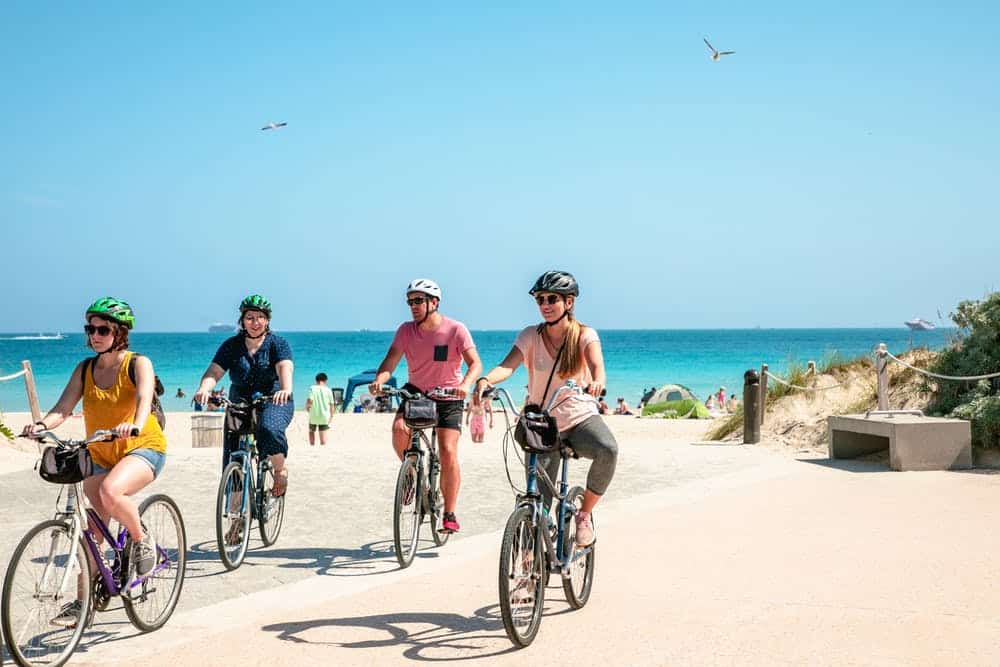 Before you buy a beach cruiser electric bike, you should be aware of what benefits it has for you. It needs to be just right for you.
Don't go off the reviews on the internet and just buy the best rated bike. You need to show up to the store and try it out for yourself before you make a decision.
Since it's a beach bike, this goes beyond battery life and speed. You need to know how durable and how sturdy it is. There is nothing more important than stability and durability for a beach cruiser.
It won't matter how fast you're going on the beach if your bike can't handle the sand. Also, you need to see how comfortable you feel while riding it.
All these things combine to give the perfect beach cruiser electric bike experience.
So, here is everything you need to look for when you're shopping for beach cruiser electric bikes.
What is the Size?
If you're not sure whether you'd like to go for a men/women's bike frame, go for a unisex one. The design of the frame matters.
For men, they usually have straight across top tubes. They can impede movement and prove uncomfortable for women. Step-through frames are more comfortable on the other hand and are much easier to dismount.
Does it Have Gears and Brakes?
Make sure it has gears and brakes; though not at the expense of comfort. Beach cruiser electric bikes that have higher gear ratios offer greater speed and resistance.
Hence, they make cruiser bikes suitable for flat and even terrains.
Conversely, the resistance offered is diminished with the gears are lowered. This makes it easier if you're peddling uphill.
Also, check out Which Electric Bike has the Longest Range?
What About the Frame?
When you're buying beach cruiser electric bikes go for ones with a great frame design. Those made of steel are sturdy, but they need greater maintenance.
The frame can start to show signs of aging if it's not protected from heat and moisture. Steel frames are also much heavier than those made of aluminum.
If you can get one made of carbon fiber or grade A polymers, that's even better.
Read: What is a Spin Bike
Is the Seat Comfortable?
Remember that comfort comes first. It won't matter that you feel the wind and sun in your hair if you hurt where the sun doesn't shine.
Unless you're testing the bike before you take it out for a spin, you should always make sure that the seat is comfortable.
Learn about the specifications of the bike saddle on the online store beforehand. Don't even go for the ones that don't have great support.
A cruiser bike is intended to be for slow, leisurely rides. You don't require streamlined saddles. Hence, try to go for a seat that is equipped with a quick-release binder.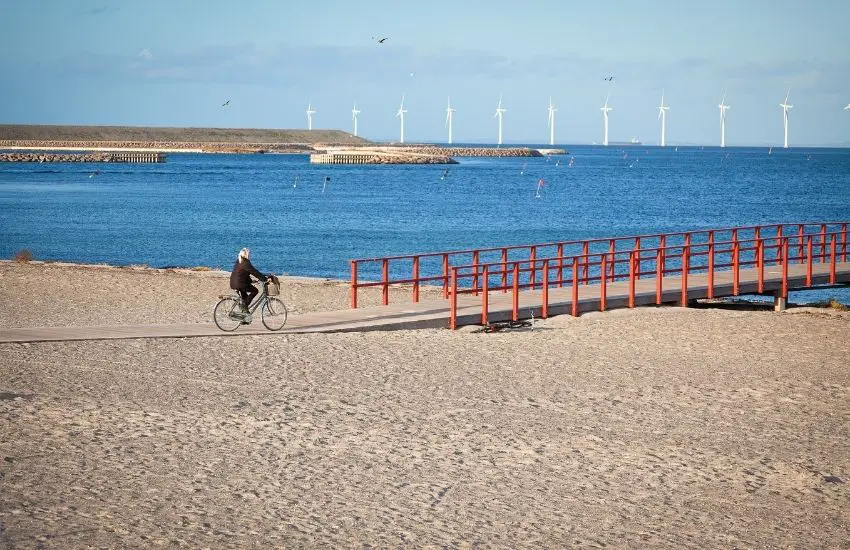 How Much Does it Cost?
All other things aside, if you can't afford it, why are you even considering that beach cruiser? Always go for the beach cruiser electric bikes that you can get without burning a hole in your wallet. Otherwise, you'll be spending too much for too little.
Check out How much does an electric bike cost?
You can go for the best ones that cost upwards of $2000, but that won't matter if they don't serve your purpose. There are E-bikes for beach cruising you can get for less than $1000. Try those before you break the bank.
You can use this list of best beach cruiser electric bikes to select the perfect beach cruiser electric bike for yourself. No matter which one you choose it will definitely last you a long time and won't break down anytime soon. For something more specific that directly meets your needs, all the information that you may need is here. Happy biking!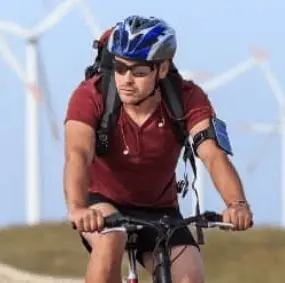 I am Michael, an avid rider and bike expert. I am here to provide, biking tips and expert advice on in-depth bike reviews covering features, capabilities, price range, and much more. Specially on electric bikes, mountain bikes, road bikes, etc. I will provide honest product reviews, along with expert advice on purchasing, training, and maintenance. Check out my complete profile.