Electric bikes have been around for a relatively long time now. They were first patented towards the end of the 19th century by Hosea W. Libbey.  However, models with torque sensors and power controls only came to be a hundred years later in the 1990s.
The electric bikes that we see nowadays are light years away from the invention Libbey had designed. With the advancement in technology, the way we design and manufacture electric bikes have changed drastically and so their applications and specifications are very diverse now as well.
In the past decade, there's also been a rise in the information we receive each day. With smartphones being ubiquitous, we have greater access to all the latest developments in the world, which means our awareness of climate change and its detrimental effects has increased many folds.
From forest fires to snowcaps melting, all of these effects are ones that we can read about with our morning coffee. This onslaught of information has turned many people into being more environmentally conscious and aware. Several people are now looking into more eco-friendly options to get around with relative ease.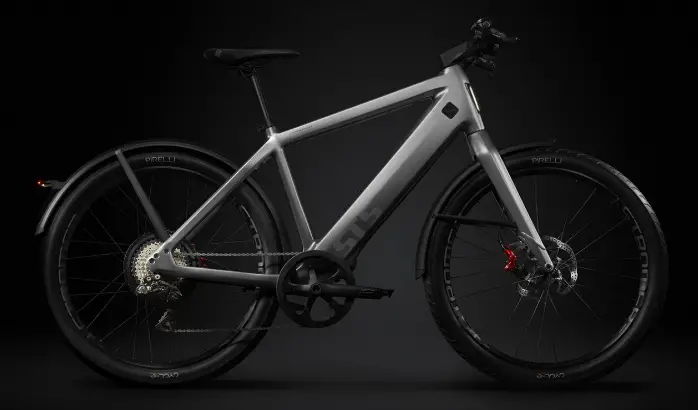 Electric bikes need to be as different and unique as the way people are; this way, these bikes can fit every person's needs. This is where Stromer electric bikes come in.
What Is an Electric Bike?
An Electric Bike is similar to a regular bike. However, it has electrical components like motors and batteries, which help the rider pull their weight in different ways without tiring themselves out.
Most manufacturers fit electric bikes with different motors and batteries to make for different models. This tactic allows manufacturers to have different pieces that customers can choose from.
Electric bikes have assisted motors that help propel them forward along with a controller. These extra components enable electric bikes to have more diverse options than regular bikes. There are three modes for operating these electric bikes: the pedal mode, the pedal-assist mode, and the motor or electric mode.
Electric bikes have many advantages when compared to regular bikes, which is why sales for electric bikes have increased greatly in the past decade or so.
People are recognizing how electric bikes can provide them with more control than regular bikes. Stromer electric bikes are a product of this increased demand.
Read Wave Electric Bikes
What Is a Stromer Electric Bike?
A Stromer electric bike is often described as the ultimate bike-riding luxury. Thomas Binggeli founded Stromer or MyStromer in 2010 after developing the perfect design for a fast electric bike. A year later, the company released its first pedelec and has seen a lot of growth.
With almost 12 years to the company's name, it's still growing, expanding, and releasing new models regularly. The company was established in Switzerland and has continued to maintain its position in the electric bike industry as a manufacturer of the best quality bikes.
Stromer has won many awards as being one of the best brands for transportation and mobility. It's also heralded as a company that brings about innovation and convenience within its designs. The brand sets itself apart due to its continued dedication to in-house design and manufacture.
Also, check out Stealth Electric Bike – Why you should buy one
Are Stromer Electric Bikes Legal?
This question gets brought up very often when discussing electric bikes. That's because it's easy for you to confuse electric bikes and pedelecs with electric motorbikes or mopeds. However, Stromer wouldn't be the company it is if it wasn't aware of the needs of its customers.
Most Stromer electric bikes are manufactured as pedelecs, hence it makes sense that the speed range they boast fits the general speed limit suggested for Europe and North America.
The speed limit for North America is under 20 mph. For Europe, it's even less at 15.5 mph, this means that you can't drive around at a high speed or on roads like you would with motor vehicles.
We have seen that legality changes with the location so if we talk about developed countries, Stromer is very much a bike that caters to these countries. In developing countries, where the laws around electric bikes are laxed, Stromer Electric bikes' stable speed is an attractive feature for only a few.
Furthermore, Stromer's designs are better equipped for traversing the smooth terrains of European piazzas and college towns in the United States. It would be difficult for the bikes to get significant traction in the uneven roads and difficult ascents of the developing world.
These electric bikes are legal everywhere due to their adequate speed. So legality wouldn't be an issue when you're looking to buy a Stromer electric bike.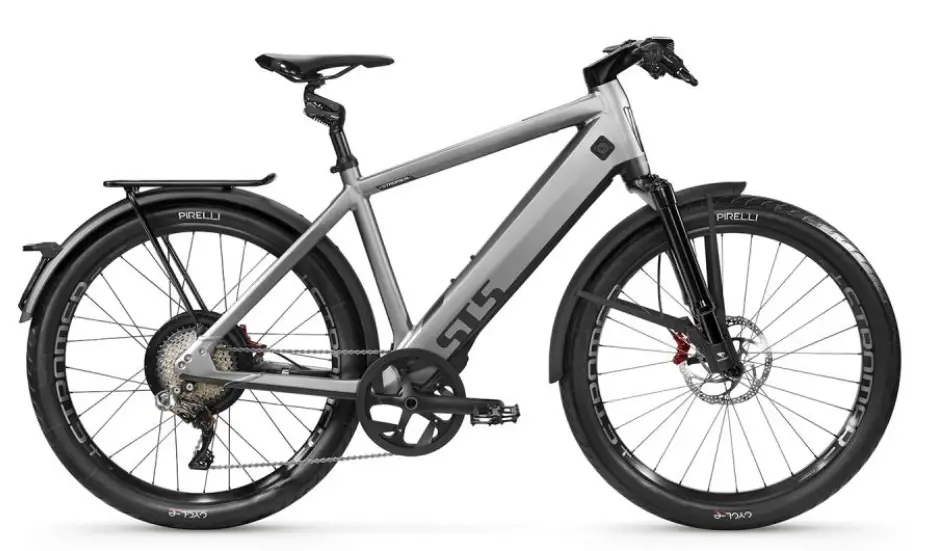 Read Solar Charger for Electric Bike
Are Stromer Electric Bikes the Best?
Stromer prides itself in being a leader in the electric bike industry. Stromer electric bikes constantly win awards in the transport and mobility category.
The company was one of the first to install different modes to electric bikes, what they did, helped diversify the applications of electric bikes everywhere.
Stromer designs bikes that you can use like a regular bike and ones that you can use as a method of transportation.
Stromer electric bikes are hailed as the high-end version of electric bikes, and they provide ease to the people who are riding them.  These electric bikes have many cool features that set them apart when compared to the rest of the bikes in the industry.
These bikes may cost you a little more, but that's because they're designed, manufactured, and assembled in Switzerland.
The Swiss pride themselves in their top-of-the-line engineering and design and much of that's reflected in the sleek design that most Stromer electric bikes boast.
Stromer was one of the first companies to integrate LCD technology and WiFi-powered navigation in electric bikes.  These bikes also make for a smoother ride because of their multi-level gears technology.
To answer the question, are Stromer electric bikes the best? Well, by many people's standards, Stromer electric bikes are the elite riding experience but they don't necessarily have to be ideal for you.
Everyone has different needs in an electric bike, and they may not align with what the Stromer bike collection has to offer. You must know what you want out of an electric bike so you can decide if Stromer electric bikes may be the best for you.
Stromer electric bikes offer a lot of variety, and they can cater to a wide audience. However, none of these may fit all that you want in an electric bike. The good thing about  Stromer electric bikes is that you can customize them to make them your best bike.
Customizing comes with a price point that many may not be comfortable with; so, if you're in a budget-related bind, you may not get what you want out of an electric bike from the Stromer collection.
Stromer electric bikes are on the expensive side. Stromer claims that with the smoothness of the ride, once you buy their bike you may not prefer other brands. They're perfect for you if you want to ride smoothly down a marine walk or even if you're just looking for a comfortable way to get from point A to point B.
You should also note that because Stromer fits its electric bikes with good quality components, these bikes are heavier than what you're used to. If you're looking for something that's light and something you can move around easily, a Stromer electric bike may not be the best bike for you.
In general, though, Stromer electric bikes are heralded as the "Porsche" of electric bikes so there's some notoriety that comes from owning one. However, in terms of it being the "best" bike for you, you will have to look into what your priorities are and find the best one for you.
Benefits of Stromer Electric Bikes
Stromer electric bikes claim to be leaders in their industry and so they must come with advantages that set them apart from the rest. Every Stromer model likely has pros and cons, which we will discuss later.
Right now, we'll discuss some benefits of the Stromer electric bike you must be aware of before you invest in one.
1. They Are Very Powerful
Stromer fits its electric bikes with some of the most potent rear-wheel motors so the rider's weight is evenly distributed and so you can have a smooth journey. These rear-wheel motors ensure that the rider can maintain your speed and acceleration as your ride a Stromer electric bike.
2. They Are Individual
These Stromer electric bikes work for you. You can customize the power setting to your route and preference so that you will not feel tired out by riding one of these. Your bike will assist you every step of the way.
3. They Are Efficient
The system that they're built on charges your bike as you ride. You don't have to find a power outlet and charge your electric bike overnight. You're charging the bike as you ride so you don't have the anxiety of running out of charge or being stranded in a remote place with no charging.
Your bike will know your route which means that you'll have technology with you every step of the way, and you won't have to remember particular routes or risk getting lost. It eases your mind so you can simply enjoy the act of riding your bike.
4. They Are Dynamic
The technology that Stromer electric bikes use is exceptionally smart and next-level. It notices your behaviors, records them, and then delivers power accordingly.
If you have problems going up a certain hill, your electric bike will record this and provide you with greater battery power and assistance without you having to toggle any controls.
This feature is simply not one you find in most electric bikes and is what makes Stromer stand out.
5. They Have a Great Range
You can use these electric bikes to ride an upward of 110 miles. Some of the models even connect to WiFi so you know exactly where you're going. This range means you can drive easily without having to worry about running out of charge. If you're looking to travel greater distances, these bikes will get you there.
6.  They Have Custom Batteries
You can choose up to three batteries that would suit your bike use. These bikes are easily interchangeable so you don't have to worry about their installation. You can customize how many batteries you would need to carry or just have them with you at all times.
7.  The Batteries are Replaceable
You can charge these batteries in the frame of your electric bike or you can charge them separately and then place them in the bike. This also means that you'll likely always have one battery that's completely charged. You can carry the other in spares, and you don't at any point in time have to worry about the charge running out.
This feature is especially useful in models that only have the pedal-assist mode because that means if the bike isn't charged you won't be able to move and will get stranded.
8. They Have an Anti-Theft App
These bikes are relatively expensive so you may want to protect them. These bikes have a tracker, which you can detect using an anti-theft app. If you claim that the bike is stolen, the lights will start flashing and the motor will stop in its tracks so no one would be able to use it or get away with it. You can then track it and return home.
Read How much does an electric bike cost
Types of Stromer Electric Bikes
These electric bikes have models designed to cater to different people that make up the company's customers. Ever since launching in 2010, Stromer has managed to launch a fair few models for its customer base, and one or all of these may achieve the purpose you wish out of an electric bike.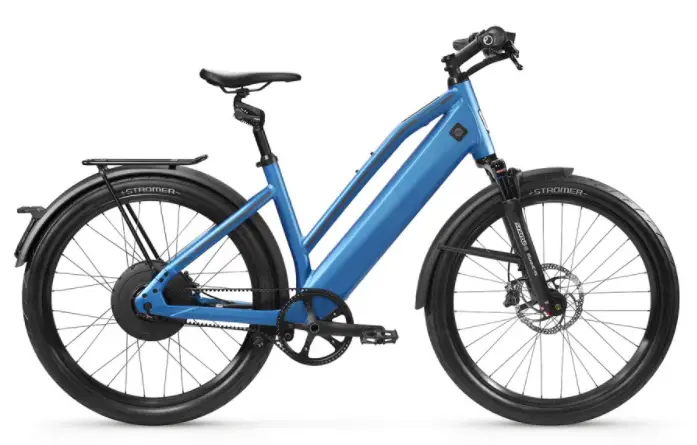 We have discussed some of the models below.
1. ST1
The bike is light at 24 kilograms. You can choose batteries ranging from 500 Wh to 983 Wh. However, the top speed is only 28 mph, which means you can likely keep the bike in control. It has a range of up to 110 miles and takes 4 hours to charge. It is the cheapest model available on the Stromer website and is perfect for beginners.
Pros
670 W Motor
Bluetooth connectivity
Cons
Only has a pedal-assist mode
2. ST2
The ST2 comes with a high speed of 28 mph. If this is a speed you believe you can ride in your country, you should go for it. It has a 750 W motor that provides you assistance every step of the way.
It's available in a couple of colors, which means you find one that fits your personality best. You can lock and unlock it using Bluetooth technology
Pros:
Durability
GPS connectivity
10-year warranty
Cons
May not drive under the speed limit
Read Electric Folding Bike Pros And Cons
3. ST3
The ST3 is similar to the previous models except it's heavier than ST1. It has a long time for recharging, it takes about 6 hours for the battery to charge. It has a customizable battery range that goes from 814Wh to 983 Wh. It has new custom Pirelli tires and a more powerful SYNO drive motor.
Pros
Super-sticky custom Pirelli tires that corner and grip in all weather conditions
Fast, effortless acceleration from the 820W motor
Walking assist mode  
Cons
Very expensive – prohibitive, high price
ST5
The ST5 is more of a sports electric bike than one for a commute. It's heavier than the ST1 at 28 kilograms but has the same top speed. You can drive up to a range of 110 miles and has a battery capacity of up 983 Wh.
It has a pressure-sensitive integrated touch screen with a powerful SYNO motor and advanced disc brakes that help you stop just in time.
The best thing about the design is that you can't see any visible tires, and it has a keyless battery ejection.
Pros
Full Bluetooth connection – lock easily
Keyless battery ejection
Pressure-sensitive in-built display
5 levels of Regen braking
Cons
It will set you back several thousands of dollars.
It can't double as a regular bike
Read What to Look For in a Road Bike?
Final Thoughts
Stromer electric bikes are some of the best out there. This fact is agreed upon by anyone who knows anything about electric bikes.
However, if you're priorities with investing in electric bikes are based on saving money or even if you want to get fit, Stromer doesn't have the best possible option for you.
Stromer releases pedelecs, which means almost all of them are pedal-assist drives or motor-drives instead of pedal-drives. You'll find it difficult to meet notable fitness goals with this electric bike.
However, if you want to buy an electric bike that has the best quality of components and is technologically smart enough to support your adventures, Stromer is the company for you.
These bikes are also environmentally friendly since they don't release any harmful gas into the environment. So, you can be environmentally conscious while having the best bike ride of your life.
You should also understand that to own a Stromer electric bike, money shouldn't be a deciding factor for you. Only start to consider getting Stormer electric bikes if you have the budget for it since most of these electric bikes are expensive.
Related Posts: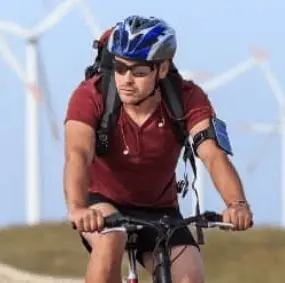 I am Michael, an avid rider and bike expert. I am here to provide, biking tips and expert advice on in-depth bike reviews covering features, capabilities, price range, and much more. Specially on electric bikes, mountain bikes, road bikes, etc. I will provide honest product reviews, along with expert advice on purchasing, training, and maintenance. Check out my complete profile.