If you are a bike lover and can't decide between a Mountain bike or a Gravel bike? Don't worry, check out the complete article on Mountain Bike vs Gravel Bike.
What is a Mountain Bike?
A mountain bike is an incredible machine that is purpose-built for several types of mountainous trails. The new technology and design in a mountain bike make it possible for you to have incredible confidence in different uphill and downhill pathways.
There are different styles of mountain bikes available such as Cross Country (CX), Trail Bikes, All Mountain, and Downhill (DH). Let's briefly discuss how each of these is special:
Cross Country (CX)
Cross Country mountain bikes are lightweight, efficient, uphill crushing machines for riders who want top-notch pedaling as their priority. The geometry is similar to a road bike and can put in long miles for those who prefer going uphill over downhill.
A Cross Country mountain bike does not come with tradeoffs; however, it has longer chainstays and wheelbases compared to the rest.
Trail Bikes
A Trail Bike is one of the most popular categories of mountain bikes. It is excellent for both descending and climbing, making it capable of all kinds of terrain. Trail Mountain Bikes have more suspension and chunkier tires to add more gravity.
For anyone who is looking for a bike to perform well uphill and downhill, the Trail Mountain Bike is the way to go.
All Mountain
All-Mountain Bikes are similar to Trail Mountain Bikes as they can perform excellently in both uphill and downhill situations. However, the All-Mountain Bike is the perfect machine for someone who wants to put in the pedaling work for a superb downhill airtime experience. An
All-Mountain Bike is a fantastic choice for mountain bike racing, especially if it's the downhill that you are being scored on.
Downhill (DH)
A Downhill (DH) bike by design is perfect for steep downhill drops and big jumps. As the name puts it, a Downhill bike isn't made for going anywhere but down.
Suppose you are someone who is looking for downhill adventures from a mountainous terrain after trekking or a chairlift. In that case, this is the mountain bike for you.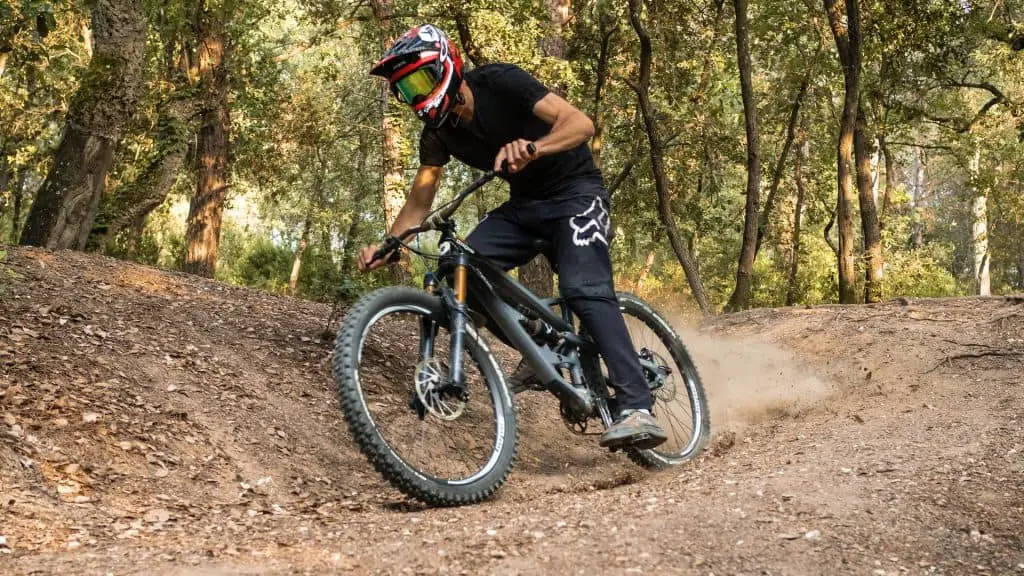 You may also like, Beginner Mountain Bike Tips.
What are its specifications o mountain bike?
Mountain bikes are heavy-duty with solid rims and wide tires. It's built is perfect for navigating through uneven terrain and potholes. With an increased suspension that goes up to 8 inches, a mountain bike can easily support both climbing and dissent.
Modern mountain bikes now come with robust gears and drive trains that go up to 1×11 or 1×12. However, a mountain bike's geometry is the most crucial factor for a rider to perform well.
A mountain bike's geometry usually has a seat tube angle of around 73 degrees. 90-degree angles are more efficient for pedaling uphill while slacking angles are better for downhill slopes.
Read: Mountain Biking For Weight Loss
Who should own a Mountain Bike?
A mountain bike is a good option for anyone interested in riding on unpaved roads or steep, gnarly terrain. It can handle slopes and technical trails, which is why mountain bikes offer increased suspension.
Whether you are someone who loves off-roading, wants to explore the mountainous areas, or takes part in a mountain biking race.
A mountain bike is a good investment for you. However, if your goal is to ride around straight pathways or longer road distances, then a mountain bike may not be for you.
The best you'll find in the market
Here are a few top picks of mountain bike.
GT Aggressor Expert
Price: $550
The GT Aggressor Mountain Bike is a legendary name in superior quality mountain bikes. Its impeccable hardtails and cross-country racing capacity make it a great choice. The Aggressor Expert Bike has an advanced frame design that can easily comply with the rider for the price.
Even though the GT Aggressor Expert is an entry-level bike, the generous gears and micro shift 3 x 7 drive train makes it worth the money. The floating seat provides a comfortable ride with superior terrain absorption and a high-quality aluminum body.
The bike's SR Suntour 85mm coil fork is a good option for less challenging off-roading. However, the Aggressor's capacity and nature may not do well in dedicated single-track descents.
Cube Aim Pro 29
Price: $778
If you are someone who is looking for an off-road adventure, then the Cube Aim P29 is for you. The 29 ER XC Hardtail has fast-rolling tires and sharp handles that can work well on steeper and tighter trails. With hydraulic disk brakes and a 29" wheel size, the Cube Aim pro 29 is precise and reliable.
The Shimano drivetrain gives it superb versatility and a gear for every situation. With superior strength and control, the Cube Aim Pro 29 is one of the best you can get.
Marin Hawk Hill 1
Price: $1499
The Marin Hawk Hill 1 Mountain Bikes provides riders with a full suspension at an excellent price point. The light aluminum frame is hassle-free, making it extremely fun on steep downhill single tracks. Moreover, the Marin tubeless tires give it the tires it needs for incredible traction.
Its Deore 1×10 drivetrain gives you the gears you need for a steep climb, with superior quality hydraulic brakes for a smooth yet powerful descent.
Undoubtedly, the Marin Hawk Hill 1 is a mountain bike that can handle everything a trail has to offer. It gives the rider the ultimate confidence to tackle tricky terrain and have fun while doing it.
Read: Buying a mountain bike?
What is a Gravel Bike?
A gravel bike has a drop handlebar and a similar design to a road bike. It can help you ride over several surfaces making good progress on the road, as well as off-road tracks. The bike comes with wide tires, low gears, and a sturdy handle that lets you enjoy the best of both worlds.
With efficient functionality, a gravel bike offers a lot to the everyday rider. It is a capable machine for both rough roads and tarmac.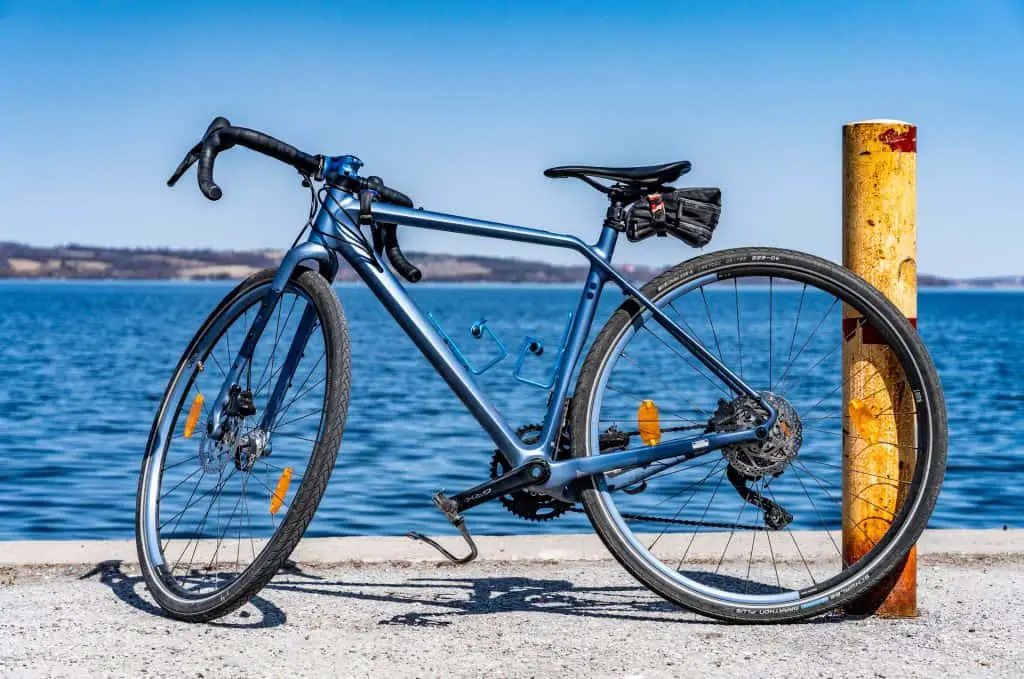 What are its specifications?
Gravity bike is usually made from aluminum, carbon, or steel and comes in a variety of frame designs. Usually, carbon frames are preferred as they are typically lighter than aluminum. A gravel bike looks like a conventional road bike with a longer wheelbase and slacking angles in terms of appearance.
Although it seems like a road bike, a gravel bike gives you a more upright riding position with a shorter reach and a more extended headtube. It offers a more comfortable ride, especially when you have to tackle off-road dissension or obstacles.
Typically, a gravel bike comes with 40mm tires that add comfort and to any uneven terrains. The large tires also help in handling mud and dirt.
The hydraulic disc brakes offer effective and consistent braking, which is essential for off-road riding. Similarly, the gears provide a compact chainset that helps with challenging climbs, especially if you plan to take your gravel bike for steep or technical terrain.
Similar to touring bikes, a gravel bike has lots of mounts for luggage and accessories. Hence, you can take your gravel bike for a multi-day bikepacking cycling adventure.
Read: Mountain Bikes vs. Hybrid Bikes
Who should own a Gravel Bike?
A gravel bike can give you a lot of opportunities for exploration. You can easily mix up riding on straight roads or take an off-road exit if you get a chance. If you enjoy multi-terrain excursions, a gravel bike can be a good investment for you.
It can help you perform well on forest tracks, gravel roads, bridle paths, or any trail that comes your way. With mounting capabilities, you can use your gravel bike for camping adventures and load your personal luggage with ease.
However, you have to remember that the gravel bike is designed more towards road speed and less off-roading. Even though it can handle off-roading, you should be careful not to use it as a full-blown mountain bike.
The best Gravel Bike you'll find in the market
Here are a few top picks for the best gravel bikes in the market
Kona Rove AL 650
Price: $949
If you are a budget-oriented rider, then the Kona Rove AL 650 Gravel Bike is for you. With a sturdy and lightweight carbon body, the Kona Rove AL 650 is excellent for exploring backroads and scenic routes.
The bike comes with several mounting locations that can help you carry your gear, water, and other accessories with ease. The Shimano Claris Drivetrain and 47mm tires do an excellent job on rocky, uneven roads and bumps.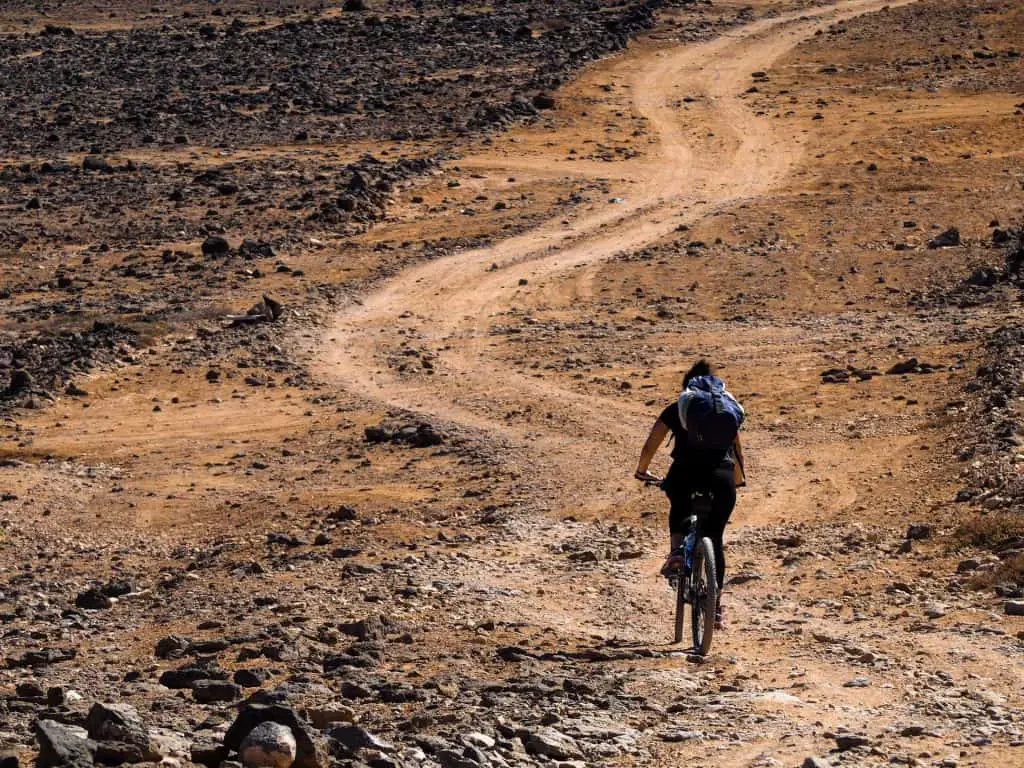 However, the Kona Rove AL 650 is an entry-level bike. Hence, it comes with less-powerful disc brakes compared to other top-notch gravel bikes. Nonetheless, it is an excellent choice for the price tag, especially if you have just started exploring the biking world.
Connondale Topstone 1
Price: $2100
The Connondale Topstone 1 Gravel Bike comes in an aluminum frame with quality components and fantastic versatility. In terms of design, the smart build of the bike with gravel Shimano GRX drive train is what makes this bike a killer investment.
The hydraulic disk brakes offer superior braking performance along with the wide wheels to overcome road bumps and potholes.
Overall, the Connondale Topstone 1 Gravel Bike can give you the feel-good confidence you need on the road. The ride is relaxed and comfortable with its balanced geometry and 2×11 gears.
Giant Revolt Advanced 2
Price: $2,600
The Giant Revolt Advanced 2 Gravel Bike has a promising carbon body and a smooth Shimano GRX 22-speed drivetrain. The hydraulic disc brakes are remarkable for their 45mm wide tires and perform exceptionally well on damp and rough roads.
A great feature in the Giant Revolt Advanced 2 is the rubber downtube protector that can help control rock impacts on bumpy rides. The chainstay guard in this bike can keep the chain quiet even on rocky pathways for a more comfortable and relaxing ride.
Mountain Bike vs. Gravel Bike: Major Differences
Now that we have individually looked at both Mountain Bikes and Gravel Bikes let's discuss the major differences between their build, specs, and performance.
Differences
| | | |
| --- | --- | --- |
|   | Mountain Bikes | Gravel Bikes |
|   Suspension | Mountain bikes have firm suspension to help them perform well on uneven and slopey terrain   | Gravel bikes mostly do not come with suspension |
|   Performance on gravel roads   | May not perform as well on gravel roads and other tarmac surfaces | Can perform well on adventurous endurance rides on mixed surfaces and gravel |
|   Performance on smooth roads   | Smooth road performance quality is low compared to gravel or a road bike | Much better performance on a smooth road |
|   Downhill   | Can do exceptionally well on technical downhill terrains and single tracks | Cannot perform well on technical downhill single tracks |
|   Drop Bars   |   Does not have flexible drop bars |   Has flexible and comfortable drop bars |
|   Straight Handlebars   | Has stiff straight handlebars, which make it suitable for rigid track support | Does not have straight handlebars as it is made for a more flexible ride |
|   Tires | Has tires as wide as 2.5 inches with high tread. It has more rolling resistance. They can perform better on rocks compared to a gravel bike | Has wide 40mm tires and doesn't have a lot of treads and less rolling resistance |
|   Weight   |   Heavy Weight |   Much less weight than a mountain bike |
|   Frame Tubing   |   Wide and durable |   Much narrow compared to a mountain bike |
Difference between Mountain Bike vs Gravel Bike
In terms of similarities, both mountain and gravel bikes come with disc brakes and thru-axles. Both bikes can offer a comfortable ride depending on the situation.
Read How to Remove Pedals from Bike
The Final Showdown
Even though the differences between a gravel bike and a mountain bike are significant, there is a good reason behind it. A mountain bike has bigger wheelbases, slacking head angles, and a longer reach which is suitable for technical terrain.
Being a long bike, it is more stable in terms of speed, especially if the terrain that it is meant for is not smooth. The slacker head angles allow it to be centrally balanced, especially while going downhill on steep terrain.
The wide handlebars balance out the mountain bike's geometry and allow the rider to stabilize itself on the bike, especially during airtime, drop-offs, and jumps. Suppose your goal is to get into professional mountain bike riding.
In that case, a good entry-level mountain bike is an excellent option for you. A mountain bike can help you race, while a gravel bike may not. It is also perfect for stunts if that's what you're looking for.
On the other hand, a gravel bike prioritizes efficiency and is less concerned with steep terrains. However, a gravel bike offers stability during off-roading and rolling through rocky roads.
Hence, gravel bikes have shorter drop handlebars for more aerodynamic flexibility and can be considered a close cousin of road bikes or touring bikes.
You may also like:
What should you buy?
If you are in a debate about whether to purchase a mountain bike or a gravel bike for your cycling requirements, then making a good decision is extremely simple.
Ask yourself if you are going to ride off-road on steep gradients even with a trace of technicality, then your answer should be a mountain bike. If you go for a gravel bike under these consequences, your ride will not be as fun because the narrow tires of the relatively less-wide tires of a gravel bike will not do so well on rocky terrain and exposed roots.
On the other hand, if your goal is to travel on lighter gravel, tarmac, flat roads, or flat off-road terrain, a gravel bike might be it. A mountain bike will provide you with poor aerodynamics and a lot of rolling resistance with greater weight which will not be enjoyable compared to a gravel bike.
Additionally, a gravel bike doesn't completely restrict you to flat roads or tarmac; it does have the capability to let you mix it up and take a forest detour whenever you want. It may not be as extreme as a mountain bike, but it does let you have a taste.
Both Mountain and gravel bikes are a great investment and choice if you are exploring biking as a hobby or a sport. Just make sure you make a sound decision based on the differences in design and final goals.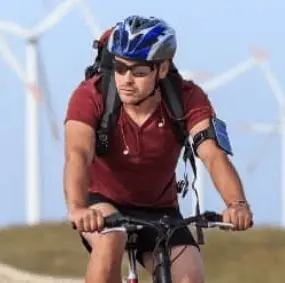 I am Michael, an avid rider and bike expert. I am here to provide, biking tips and expert advice on in-depth bike reviews covering features, capabilities, price range, and much more. Specially on electric bikes, mountain bikes, road bikes, etc. I will provide honest product reviews, along with expert advice on purchasing, training, and maintenance. Check out my complete profile.