Are you thinking how much Cargo can an ebike carry? Check out the complete article.
Electric bikes now have enough power (and battery capacity) to haul massive cargo with relative ease.
It is worth pointing out that most electric bikes in Flint are generally heavier than regular bikes, weighing in at 30 lbs. at the very least and going over 100 lbs if you include all the bells and whistles.
This means that not only do electric bikes have to carry their own weight and the rider's weight, but also the cargo's weight. For obvious reasons, you will experience slowdowns and bike stability issues.  
However, if a high carrying capacity is something you like, then it's better to set your sights on specialized electric bikes that can load up to 400 pounds of weight. That there is a lot of carrying capacity that most individuals won't be maxing out anytime soon.
When hauling, the speed of your electric bike in Flint will average around 10 to 18 miles per hour (with some models going over 30 mph, but those are the high-end ones).
You may also like Best Folding Electric Bikes
Besides being ultra-convenient for commuting and carrying cargo, electric bikes are deemed to be safer for the environment, at least when you compare them to motorbikes and cars.
Before loading your gear on these electric bikes, make sure to assess the maximum carrying limit. If you add too much weight to the electric bike, you run the risk of blowing out the tires and snapping the frames in half! So what is the weight limit for an electric bike?
The Average Weight Limit for Electric Bikes
In general, the average weight limit for electric bikes is nearly 300 lbs. or about 140 kg. Of course, electric bikes in the USA come in a myriad of shapes and sizes, some will carry a lot more, others a lot less.
For the most part, you should be able to carry around light luggage on normal terrain. Of course, it's a whole other story if you plan on carrying your luggage uphill because the motor may not be up to the task.
A regular bike without motors and batteries also has an average weight limit of around 300 pounds, making it similar to electric bikes. While there are clear differences between the two, they can haul the same amount.
Come to think of it, an electric bike uses almost the same frame as a regular bike. The only exception is the presence of electrical components and a motor. This makes them very similar.
So if you decide to switch to an electric bike and are worried that it wouldn't be able to support you (or carry light cargo), don't worry! Your electric bike will do just fine – so long as you keep your expectations realistic.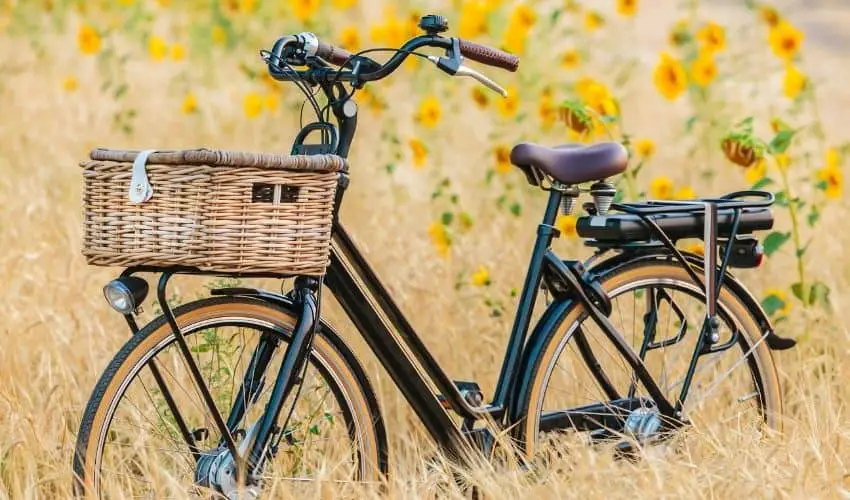 Electric Bike Weight Limit – Comparison Table
Electric bikes come in a variety of sizes, weight limits, and shapes. In most cases, they don't look very different than standard electric bikes except for the fact that they come with a motor and cost a lot more.
So how many pounds can an electric bike carry? Let's take a cursory look at 10 popular electric bikes in the market.
| | | | |
| --- | --- | --- | --- |
| Electric Bike | Weight (lbs.) | Load Capacity (lbs.) | Type of Bike |
| ANCHEER 350 Electric Bike | 58 | 300 | Mountain |
| MZZK 7-Speed Powerful | 58 | 260 | Road |
| Speedrid Electric Bike Fat Tire | 59 | 300 | Mountain |
| ANCHEER 500 Electric Bike | 50 | 330 | Mountain |
| ECOTRIC Fat Tire Electric BIke | 58 | 260 | Mountain |
| CLIENSY 26 350W Electric Bike | 58 | 330 | Folding |
| ECOTRIC Fat Tire Folding | 50 | 230 | Folding |
| NAKTO 26″ 250W Cargo | 50 | 300 | Hybrid |
| SwagCycle Pro Pedal | 30 | 250 | Folding |
| NAKTO Fat Tire | 70 | 250 | Mountain |
General Things You Should Know About Heavier Loads
When carrying cargo on your electric bike, you should be cognizant of the following tips:
If you can, make sure to install powerful brakes (hydraulic brakes are the best) to bring your fully-loaded ebike to a stop.
For better balancing, heavier loads should be carried at the lowest position possible.
Electric bikes that use crank drive motors are ideal for load carrying but you can also utilize larger hub motors for higher torque. A good combination would be to go for crank motors with high torque ratings. Shimano, Yamaha, and Bosch have powerful options available for electric bikes in this area.
To haul heavier loads, electric bikes should have wider rims and fatter tires for stable rides. Stronger and wider rims can be found on most off-road electric bikes, such as mountain bikes and hybrid bikes. They also tend to have strong spokes. By comparison, lightweight, racing electric bikes are not nearly as efficient at carrying heavier loads. In most cases, if your electric bike feels stable and solid without load, it will probably do fine on the road with the load.
Is It Illegal to Carry Bigger Loads on Electric Bikes?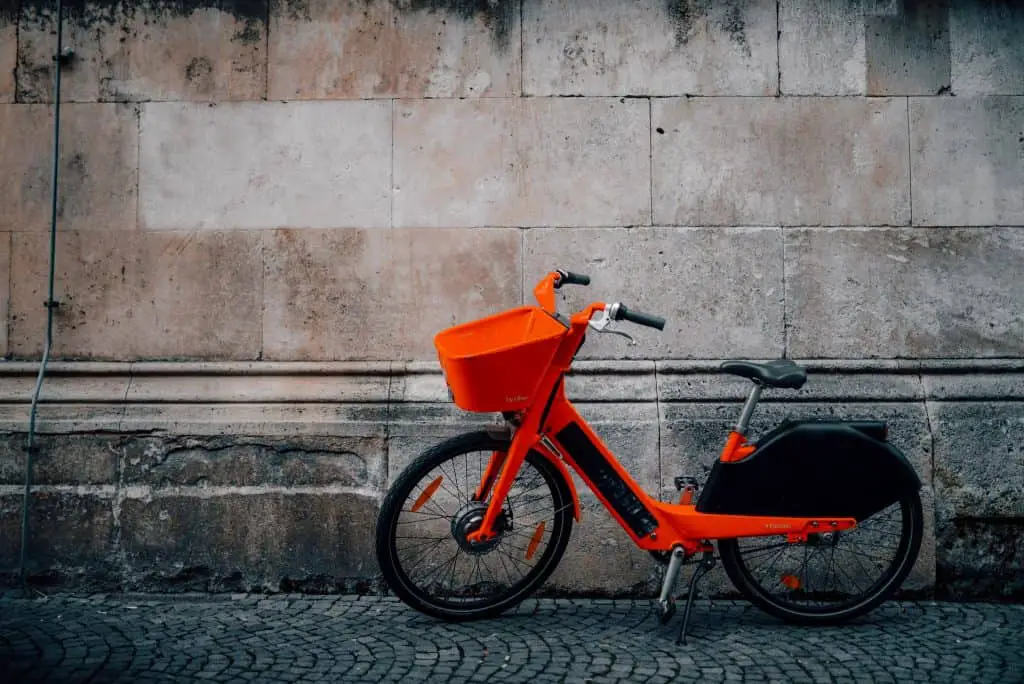 When it comes to carrying weights for electric bikes, most locations do not prescribe limitations. However, the European roads require ebike manufacturers to provide the total permissible payload (rider's weight plus the luggage) and the bike's own weight.
In most cases, the manufacturers provide a realistic estimate of the maximum payload that you can rely on. If you plan on carrying heavier loads, especially for the very first time, or with a new electric bike or trailer, it is better to practice with lighter loads to make sure sure you're in control.
Big Racks
Most electric bikes have some form of front rack that works best for lighter luggage. Most rear pannier racks are capable of transporting around 20 to 30 kg of weight (the number is printed for verification purposes). Some bikes also have an option of front pannier racks (but they don't come out shipped with them).
However, front pannier racks should not contain more weight than 10kg because doing so would affect bike steering.
Toss in a handlebar bag and you can load a maximum of around 50kg cargo (in addition to your cargo) with this setup on a standard electric bike.
Most electric bikes with crank motors and centrally mounted batteries can easily carry the weight of a fully-loaded pannier (both front and back). If you mount the batteries at the top of a pannier rack, this could have the effect of making them potentially difficult to handle.
For those of you carrying heavily loaded rear panniers, adding some weight at the front (perhaps in the form of a front pannier) could be a great way of preventing the bike steering from becoming too difficult.
This is something you'll figure out with trial and error.
Adding a Trailer
Trailers vary by weight capacity but most luggage trailers max out 40kg. Trailers are ideal for loads that aren't too heavy or bulky, and are a good option for carrying children and even pets. The option of carrying passengers is a separate article in of itself.
The bottom line is, trailers are, quite possibly, the best option for carrying heavier cargo that exceeds the maximum capacity of our electric bike.
You can find trailers as two-wheelers and single wheelers. The former is more adept at carrying heavier cargo and weighs less on the bike's rear axle.
In general, there is no legal weight limit to what you can pull on a trailer and there is no obligation on trailer manufacturers to advise their customers about a maximum advised weight, though it is better if they provide one.
With that said, if you add more weight to the trailer, you risk destabilizing the electric bike and increase the chances of getting into an accident. Try to find a trailer that has a robust and secure hitch that mounts around the axle area, this will minimize the push pull effect of the trailer when it's in motion.
It is advised to not load more than the maximum towing capacity on your trailer. In addition, you should check out this guide here about bicycle trailers and loading best practices. To sum up, the article says that a trailing load of half the rider/bike weight creates the most optimal scenario.
Loads of 50% to 100% are okay to carry, as long as you do so with care, but beyond that, you're on your own. Heavier weights would require some pretty powerful brakes if you want a smaller stopping distance (and hence, a safer ride).
For Off-roading: Take Single Wheel Trailers
Carrying heavier weights off-road is more challenging and two-wheelers are usually less suitable. For single track riding, a  single wheel trailer is a better option and these are rated to carry less weight than two-wheeled trailers.
For example, the T2 trailer here is rated to carry a decent 30kg weight and does reasonably well on single tracks.
Longtails and Bakfiets
If you regularly carry passengers and large items, then an ebike with a specific load-carrying capacity might be useful to you.
The two most popular types of ebike designs are longtails and bakfiets. They won't necessarily grant you higher carrying capacity but are more convenient for carrying passengers and bulky weights on a regular basis.
In particular, the longtail design has become increasingly popular because it avoids the bulkiness of other ecargo designs and allows you to squeeze in more weight at the bike's rear. Some of the best longtails you should know about include:
Tern GSD: This longtail is small-wheeled with a total gross weight payload capacity of 200kg. It can accommodate two small passengers on the rear or six standard-sized panniers. Click here to learn more.
Riese and Muller Multicharger: This longtail has a high-quality frame build with an elongated rear rack that is rated at nearly 60 kg. Its gross weight payload is about 160 kg and even comes with a child seat, as well as options for single and double wheel trailers. It also has reasonably good off-road usage. Most Riese and Muller ebikes have very stable handling.
The bakfiets design lets you put large amounts of gear in a loading area – often a box. This is a strategic way of keeping the bike's center of gravity low, allowing you to carry a large amount of weight.
Urban Arrow's Cargo can carry a payload of over 275 kg. You will probably never have to carry this much cargo.
Riese and Muller's Load 75 has a payload capacity of 200 kg, including rider weight, and can also seat up to 3 small children. It also comes with full suspension, granting it some impressive off-roading capabilities.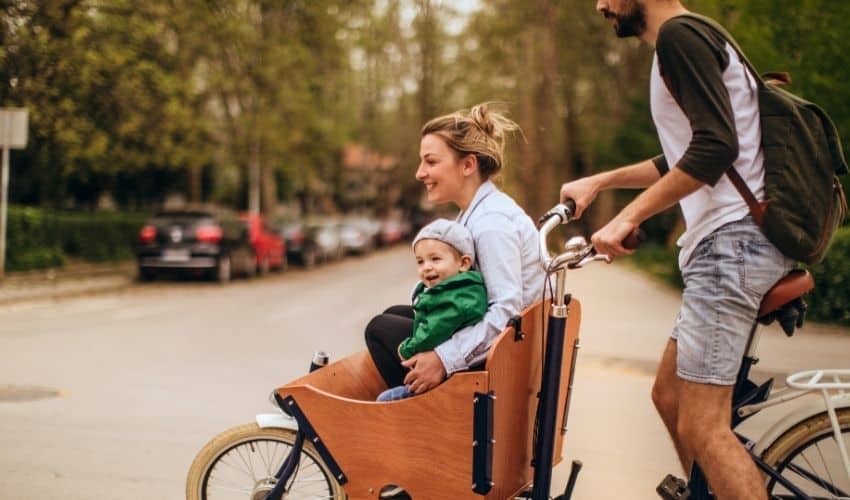 e-Cargo Trikes
You can carry over 100 kg of weight effortlessly, but this option isn't going to come cheap. E-Cargo trikes come with a third wheel that provides additional durability and stability that regular two-wheelers cannot match.
Some consumer-oriented e-trikes are not built to handle more weight than bakfiets, but they do give riders a choice between riding with two wheels or three wheels. They all have their own pros and cons.
If you want to get serious with cargo, try the Tender Series by Urban Arrow. These e-cargo trikes are rated at carrying 300kg of weight. Cycles Maximum manufactures heavy-duty e-cargo trikes in the UK.
With that said, it is worth mentioning that these trikes require a different skill than riding a normal bike. It's not hard but it does require a lot of practice before you become comfortable with a ton of weight
Here are the Best e-Bikes for Riders Who Want to Carry Heavy Loads
Rambo R750 G4
This versatile bike comes with fat tires that offer a more comfortable and supportive ride. Its aluminum alloy frame is built like a tank and can support up to 300 lbs. in weight. These qualities make the Rambo R750 G4 perfect for off-roading and also ideal for the daily commute.
Making the ebike even more valuable is the powerful mid-drive motor that gives you enough juice needed to climb up those steep hills.
The best part is the hydraulic disc brakes that give you more responsive stopping time, even if you're descending downhill at breakneck speeds.
The only problem with this electric bike is that it doesn't have any suspension. So if you're off-roading, the fat tires are the only thing that provides a better ride. Off-road trails will take a toll on this electric bike. It is also quite heavy at 63 lbs. because of the robust frame.
At the same time, it also means that the electric bike can carry more weight. So that isn't too extreme in comparison with other ebikes reviewed.
Click here to check prices.
Ancheer 27.5-inch Blue Spark Electric Mountain Bike
If you're on a budget but want an electric bike with half-decent cargo carrying capabilities, then this mountain bike by Ancheer ticks all the boxes. It weighs in at only 50 lbs. but has the capability of hauling over 330 lbs. total weight, this makes it superior to most electric bikes in a similar price range.
This powerful mountain electric bike boasts an impressive distance thanks to its larger battery capacity. It rolls on durable 27.5-inch wheels that give it predictable handling and stable, smooth ride quality.
The controls are ergonomic and its digital display provides you with a wealth of integrations at a glance. It also comes with a suspension fork lands slightly knobby tires that make it suitable for all kinds of tracks.
Depending on what option you go for, the Blue Spark comes with a brushless rear hub motor that gives you a long-range and is fairly powerful too.
However, the motor probably isn't the best choice if you plan on covering longer rides with steeper and rougher terrains. The Blue Spark is a good starter model, as long as you keep your expectations low.
Surface 604 Colt
Surface ebikes have built a good reputation for their products. They generally come with a two-year warranty and excellent sales support. This entry has a powerful 500W motor with responsible Tektro Auriga hydraulic brakes that are particularly useful when hauling cargo at high speeds. The adjustable suspension fork gives you a comfortable ride, both on and off the tarmac.
The high step frame is angled downwards, which makes it easier to mount the ebike if you have mobility issues.
All in all, the Tektro Auriga hydraulic disc brakes grant the 604 Colt an excellent stopping power. The suspension fork comes with 110 mm of travel, which almost guarantees that your ride is going to be comfortable.
With all that said, this electric bike in Flint has a maximum carrying capacity of around 285 lbs., which makes it less than ideal for users who want to carry more cargo.
Click here to check prices.
You may like the following ebike articles:
Bottom Line
At the end of the day, it is your responsibility to find an electric bike in Flint that offers the right balance between functionality and performance. Most modern solutions on the market will let you carry at least 200 lbs. at the very least.
If you don't know the maximum advised rating for the electric bike, try to refer to the instruction manual or get in touch with the manufacturer. Did this blog answer your question, "how much weight can an ebike carry"? Let us know in the comments below.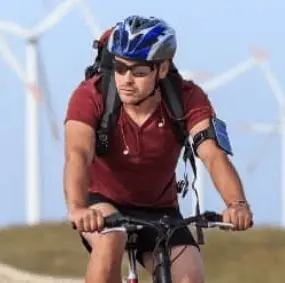 I am Michael, an avid rider and bike expert. I am here to provide, biking tips and expert advice on in-depth bike reviews covering features, capabilities, price range, and much more. Specially on electric bikes, mountain bikes, road bikes, etc. I will provide honest product reviews, along with expert advice on purchasing, training, and maintenance. Check out my complete profile.