We're not going to sugarcoat it – assembling your own electric bike requires considerable research and knowing your way around hardware.
There are two DIY ways of assembling an electric bike in Flint:
You could do all of the research for the parts yourself, this means cross-referencing all parts for compatibility, testing dozens of times to make sure the parts go well together
Or, you could buy a fat tire electric bike kit that comes with all essentials included. You just have to put everything together like a jigsaw puzzle.
You may like How to Choose an Electric Bike (Ultimate Guide) and Best Fat Tire Electric Bikes with 1000W Power
Unless you have your own machining tools and have a degree in engineering (or considerable experience in the garage), we don't recommend option 1. Instead, it's more convenient to purchase a fat tire electric bike kit and just follow the instructions.
Pro tip: If you want, you can swap out less powerful parts for more powerful variants. But you could run into incompatibility issues and may need to do some tinkering.
If you feel comfortable getting your hands dirty and don't mind a weekend spent tinkering with an old bike, then buying a fat tire electric bike kit is definitely going to be worth your time. After all, nothing feels more rewarding and fulfilling than constructing your own ebike.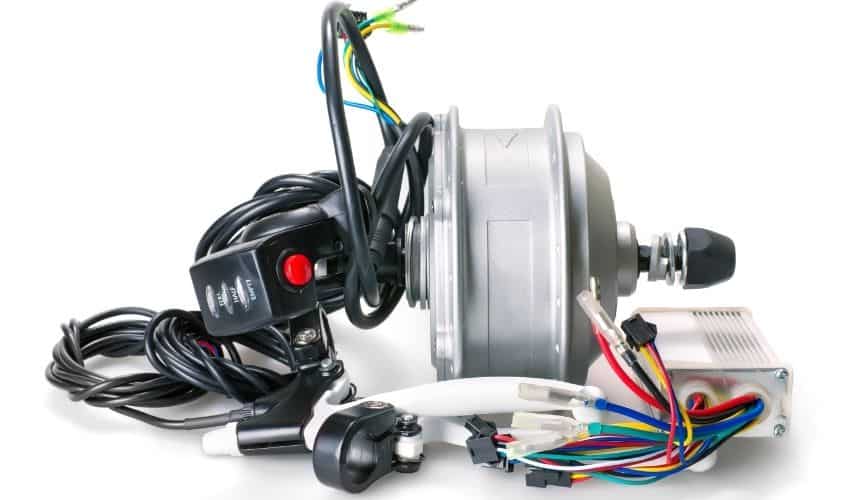 Let's get down to brass tacks.
What is an Electric Bike Kit?
Fat tire electric bike kits, also known as ebike conversion kits, come with electric motors that can convert a regular bicycle into an electric bike. In most cases, a fat tire electric bike kit consists of the following four key components:
Hub motor or mid-drive motor – This is the part that allows your bike to propel forward through electricity.
Battery – Without a good battery, your motor will stop functioning.
Pedelec – This essential kit helps you read your cycling cadence when you're pedaling and sends a signal to your motor to assist you.
Fat Tires – No fat tire electric bike kit is complete without thick tires for improved traction. This is important if you want to go off-roading.
Advanced kits can also include more components, including a controller that regulates the current going into all parts of the bike, a speedometer, and components for a throttle.
In general, the components found in an electric bike are the same as you'll find on any premium eBike out there. The only difference, of course, is that you'll be left doing the assembly yourself.
What are the Benefits of Buying a Fat Tire Electric Bike Kit?
Electric bike kits cater to a wide spectrum of audiences. In most cases, they're an affordable means of upgrading your bicycle.
Here are a few reasons why so many bicyclists prefer fat tire electric bike kits:
Pedal Assistance: With pedal assist, your motor powers up as soon as you start pedaling. You can set how much motor power you want to assist you when pedaling. The biggest advantage of pedal assist is that it lets your motor take over when you've exhausted all your energy. The only caveat is that the motor depends on your battery. Without a good battery, your motor simply won't work.
Climbing Hills: This is a big one: cycling up steep hills can be a monumental challenge, particularly when you've already cycled several miles. A fat tire electric bike kit lets you tackle steeper hills effortlessly. Moreover, these kits are especially useful if you have longer trips with multiple hills to ride.
Commuting: Eco-conscious motorists are now switching to electric bikes in droves. A fat tire electric bike kit easily lets you commute to and from work. Most conversion kits are very eco-friendly, so you're doing the environment a big favor.
Off-Roading: It's not easy taking a regular bicycle on an off-roading trip because you need good traction (with thicker tires) and power in case you're out of breath. Fat tire electric bike kits are a great way of turning your old beat-up two-wheeler into an offroading electric bike. With the right kit, you can easily take your bike off-roading.
Customization: eBike customization offers more than just an aesthetic upgrade, you can customize everything from raw horsepower to adding an entire roster of features (including wheel style, GPS, paint color, etc.). There are many aftermarket upgrades you can apply and an unlimited number of combinations.
With all that said, we will be the first to admit that electric bike kits aren't a safe bet for everyone.
For example, if you don't have basic mechanic skills, it would be hard to put together fat tire electric bike kits. Unless you're prepared to swap out the crank on your old bicycle, we don't recommend going down the DIY path.
If you're not ready to convert your bicycle into an electric bike, we recommend buying an off-the-shelf electric bike from premium manufacturers like Ancheer and Swagtron.
However, if you've got experience changing the cranks on your bicycle and changing the wheels, then a fat tire electric bike kit might be right up your alley.
You may like Check Out These 4 Best Big Cat Electric Bikes and How to Determine E-Bike Battery Amp Hours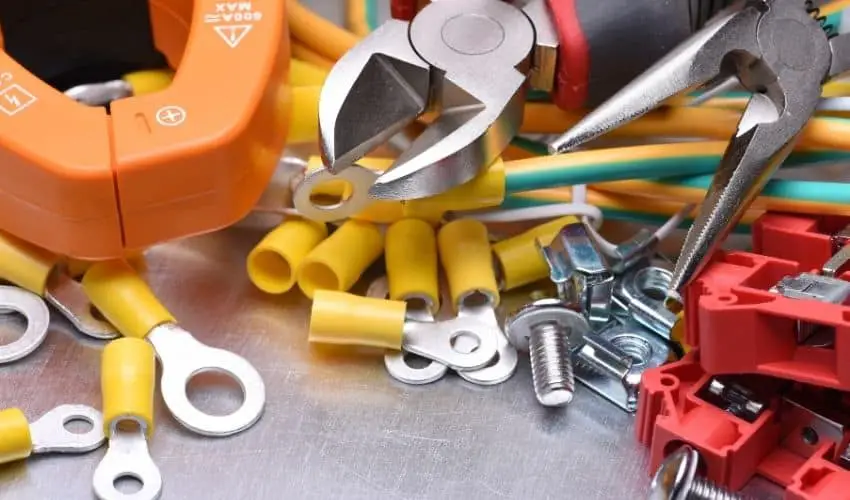 Types of Electric Bike Conversion Kits You Should Know About
In your research, you will hear many terms, including  'mid drive', 'geared hub', and  'brushless motors'. If these terms are flying over your head, continue reading to learn more about them.
Hub Drive: This motor can power either the front or rear of your bike. The motor is directly installed in the wheel's hub, hence the term ' hub drive'. When choosing hub drive motors, you have two choices:
Front-wheel: They are perfect for flat terrains and acceleration.
Rear-wheel: If you want strong torque and superior performance on mountainous terrains, then you should go with a rear-wheel drive.
Mid Drive: These motors offer several advantages over hub drive motors, including being lightweight, discreet, and offering unadulterated power. Fat tire electric bike kits with mid drives are ideal for traversing difficult hills with relative ease. They reach extremely high speeds, which is why it's recommended to have good brakes that can stop the bike in seconds.
Geared Hub: This all-important part consists of several rotating gears that can provide power to the motor while getting the most out of the battery. Geared motors can be configured to give you extremely high torque performance, but you can't achieve high speeds with them.
Brushless Hub: This motor does not come with gears but makes use of a rotor and stator instead. They use your bike's battery to power up magnets and start spinning the wheel. In general, brushless hub motors can reach extremely high speeds and are much quieter (because they don't have gears!).
In addition, here are a few terms that you should be familiar with when researching fat tire electric bike kits.
Wattage: This indicates how much power your electric bike is capable of putting out. More wattage equals more speed.
Voltage: This term refers to the amount of electrical potential your battery holds. Standard electric bike batteries are 36V and 48V.
Amperage: It helps to think of the amperage as a fuel tank. Higher amperage usually translates into more power.
Pedelec: This term is used when an electric bike requires the rider to pedal before the motor can start running. The term is shorthand for "Pedal Electric".
Together, the watt, voltage, and amperage propel your bike forward, giving you more control over your ride and speed.
You may like 10 Ways to Make Electric Bike Go Faster and Can You Pedal an Electric Bike With a Dead Battery?
Best Electric Bike Kits in 2021
Now that you are more familiar with electric bike kits in Detroit, it's time to help you find the right conversion kit for your bicycle. The good news is that we've done all of the research ourselves so you don't have to spend time going through dozens of options.
Without further ado, here are our top picks for the best electric bike kits in 2021.
AW Front Wheel Kit
Specifications
1000W motor
48V battery
Pedal Assist Sensor
Aluminum frame
Pedal cadence
LCD
AW is a popular name when it comes to electric bike conversion kits in Detroit. The wheel measures 24 by 2.5 inches. If you have a bike with similar dimensions, then this is the brand that you should buy.
It has a powerful 1000W motor that works on a 48V battery. You can also opt for a 36V battery with a 750W motor, depending on the variant you choose.
Since this is a front-wheel-drive conversion kit, we recommend going for the 750W version because applying so much power to the front can feel a bit awkward to those used to normal cycling.
This conversion kit lets you reach speeds of up to 28 mph and features a brushless hub motor that is virtually silent, allowing you to enjoy your ride in silence.
Furthermore, this electric bike kit comes with an LCD that indicates how much battery remains, current speed, distance traveled, and other essential information. The LCD lets you control the assist function as well.
Readers would be surprised to know that this electric bike kit comes with a pedal-assist sensor that senses your pedal cadence and adjusts the motor turning rate. Now that's just convenient. 
TongSheng TSDZ2 Mid Drive Conversion eBike Kit
Key Features
Can reach top speeds of up to 20 mph
Battery range up to 24 miles on a single charge
Torque and controller sensors included
Responsive LCD display
TongSheng is a popular Chinese company that is trusted for its mid-drive conversion kits. As such, this ebike kit gives you all the power you need to drive your electric bikes and is a lighter, more affordable alternative to popular brands like Bafang.
Other than being cheaper than most mid-drive conversion kits, the TongSheng TSDZ2 comes with a reliable motor that can perform just as well as their Bafang counterparts.
This kit comes with a 350W motor mounted to the bottom brackets. You'll have to remove the cranks on your bike since the kit comes with its own cranks and chainring.
 Click here to check prices.
Bafang 8FUN
Key Features
Bafang LCD gives you all essential information you need
A mid-drive controller that offers different levels of pedal assist
Max torque of 160Nm
This mid-drive electric bike kit is an expensive choice, but it is by far the best option for beginners. Bafang 8Fun lets you seamlessly switch between toggle-only and pedal-assist modes for easy handling of the bike. It comes with a 750W motor and a powerful 48V 12Ah lithium-ion battery that looks unobtrusive.
This electric bike conversion kit works best with mountain bikes, but can also be used on cruisers. Just make sure you have a thick rear wheel to comfortably house the big motor because that is a lot of power for your bike to handle.
When installed properly, this electric bike kit is capable of handling just about all outside conditions, including steep hills and tough weather conditions. The kit has waterproof connectors that many riders will find useful in inclement weather.
Click here to check prices.
GRM Wireless Front Electric Wheel Bike Kit
Features
Waterproof
Wireless
Long battery life
Good top speeds
Ease of installation
This installment from GRM is designed for mountain bicycles. It comes with a detachable lithium-ion battery that will last you longer than standard batteries.  In theory, you should be able to squeeze 20mph, but actual top speeds will vary. The rubber tires are included as part of the kit.
The kit also comes with a phone bracket that you can easily install on your handlebar. Furthermore, this kit is waterproof with IP65 certification. So you're all set for the rainy season!
You choose from different wheel sizes, including 20", 24", 26", 28", and 29", giving you more control over the terrain.
Bafang 48V 500W Front Hub Motor Electric Bike Kit
Features
500W motor with a max torque of 48 Nm
Maximum speed of 24 mph (depending on various factors)
Contains all the tools you need
If you're looking for a simple conversion kit that makes installation easy, then look no further than this entry on our list.
Bafang is a brand that has been around for a long while and knows the ins and outs of electric bicycles so you can convert your two-wheeler into an ebike.
Bafang's 48V 500W conversion kit has everything you need to get things right. You can buy the kit without a battery if you already have one.
The 500W motor will give you enough power to push through steep hills and tough terrain. Thanks to the powerful brakes, you can easily bring the electric bike to a full stop as soon as you hit the brakes. 
It's almost as simple as plug and play because all the parts are right there where you need them.
Click here to check prices.
Swytch
Features
Universal kit that supports most bicycle frames
Top speeds of over 20 mph
Pedal sensor
Hub mounted motor
If you're new to electric bike conversion kits, then Swytch is a great place to start. This is because it's manufacturers say it will fit just about any bike, including folding bikes, which makes it ideal for the daily commute.
Whether you own a conventional bicycle, a mountain bike, a road bike, or a folding bike, the Swytch has you covered. You can also convert a trike with the Swytch.
At its core, Switch is a front-wheel hub-mounted motor that comes with a detachable battery. It also comes with a pedal sensor to deliver various levels of assistance depending on the cadence.
Its design is mostly compatible with disc and rim brakes, and will easily get you over 20 mph with over 50km of range on a single charge. The only problem is that this electric bike conversion kit is extremely popular and you may find it out of stock.
Click here to check prices on the official website.
You may like How Do You Charge an Electric Bike: Charging Methods and Best Practices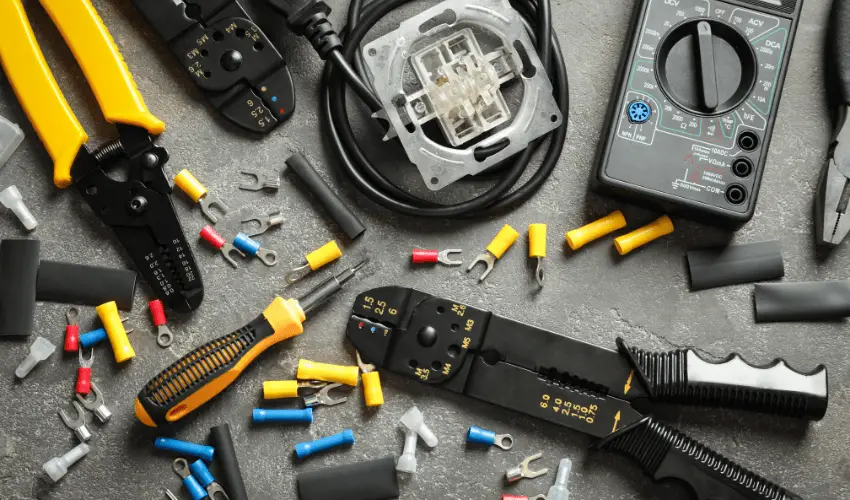 A Few Things to Note
Most of the electric bike conversion kits mentioned above will easily turn your bicycle into an e-bike, they will add weight. Motors are heavy, as are batteries, so by adding any additional kits to your bike that wasn't designed to handle the additional weight, you will change its characteristics.
You'll notice that your bicycle handles differently, depending on where you installed new accessories. It's important to note that the speeds and numbers quoted in the above options is purely theretical.
In general, an electric bike kit has to be safe for use – period. The options we've mentioned in this list are safe and reliable.
The only problem with conversion kits is that you won't know if they're compatible with your bike until you try them on. However, with an off-the-shelf bike, you know exactly what you're getting.
Some retailers even let you try the ebike before buying one. This is simply not possible with electric bike kits in Detroit.
To wrap up, it is definitely within the realms of possibility (and relatively straightforward) to convert standard bicycles to electric bikes in Flint without issues. The price may be off-putting to some individuals because the kits can be relatively expensive. However, considering the price of off-the-shelf premium electric bikes, they're definitely a cheaper option.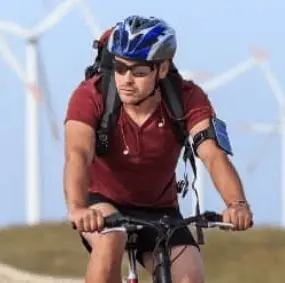 I am Michael, an avid rider and bike expert. I am here to provide, biking tips and expert advice on in-depth bike reviews covering features, capabilities, price range, and much more. Specially on electric bikes, mountain bikes, road bikes, etc. I will provide honest product reviews, along with expert advice on purchasing, training, and maintenance. Check out my complete profile.