An entry-level road bike can unlock boundless new potential.
You get the freedom of riding through busy city streets without ever owning a car, and you can go on incredibly immersive bike tours! However, with several road bikes available in the market for you to buy, picking the right one can be hard.
In this article for the best road bikes under $500, we're giving you some realistic options that don't make hefty compromises to reach the $500 price tag and the things you can expect in a $500 road bike.
However, if you're expecting the best and latest features in your two-wheeler, we suggest you increase your budget.
Best road bikes under $500
That said, let's get right to it!
Schwinn Volare 1300 Men's Drop Bar Road Bike
The Schwinn Volare 1300 has a generally positive opinion in front of bikers. That's because of the great features it offers. It's easy to assemble and is lightweight.
It was designed so you could take it anywhere without going through a lot of hassle. It's built for versatile activities such as racing and casual commuting.
The reason it performs well in both activities is because of its light frame.
Additionally, it's also considered one of the best options for beginners because it's easy to assemble and has several colors for bikers to choose from.
However, the only downside is that it doesn't have an adjustable height option. So, if you're shorter or taller than an average person, this bike may not be for you.
Read Mountain Bike Or Road Bike: Which Is Better For Weight Loss?
Vilano Shadow 3.0
Even though most bikes on this list are high-quality, only the Vilano Shadow 3.0 will exceed your expectations. For this price tag, it's a great bike.
This bike is right on the price tag limit, but with enough surfing on the web, you should be able to find it under $500.
This road bike comes with an integrated brake shift that gives you a smoother ride, and the lightweight aluminum is also of excellent quality.
Moreover, the double-walled 700cc machine wheels are long-lasting and can withstand every terrain.
However, before you take the bike for a ride, you must tune it. If you don't know how, take it to the nearest bike shop.
Read Mountain Bike vs. Road Bike vs. Hybrid Bike
EuroBike Road Bike
If you're looking for a bargain, look no further.
This bike is so ridiculously cheap for the components it offers that it almost feels like a steal. While you may be skeptical, there's no need! The EuroBike may be on the heavier side of this list, but it offers several attractive features.
First off, the steel frame's geometry will offer an upright position. Even though it doesn't have the best components in the world (the shifters aren't integrated), they still are Shimano. So you can trust the bike to be durable and have reliable shifting.
The aero spoke wheels and the disc brakes are nice touches as well!
Read How to Convert a Mountain Bike to a Road Bike
Trinx Tempo 1.0
One of the many reasons people love bikes is that you can exercise while you travel from point A to point B, but for a selected few amongst us, biking can also be an extremely physical sport.
The Trinx Tempo was built to bridge that gap.
If you're a beginner in the road bike world, but you think that you'll want to transition one day from being a biker who happens to have a road bike to a road biker, then you can hone your skillset with the Trinx.
This bike is lightweight and has several gearing options. This means that you can have the best of both worlds: having a comfortable ride and challenging yourself for a tough workout.
The manufacturers at Trinx realize that bikes are an integral way of staying in shape for many people.
So if you're looking for a bike that lets you work on your skills as an athlete while helping you focus on your physical health, the Trinx Tempo will give you all you need!
The most prominent feature is a lightweight frame that is perfect for new athletes. It allows them to focus on their technique while they exercise.
Read What to Look For in a Road Bike?
Giordano Aversa
It's hard to find a bike with an aluminum frame cheaper than the Giordano Aversa. The bike has seven gears, weighs 13 kilos, and is on the lower end of the $500 price point.
For novice bikers, this is a fantastic commuting option. Moreover, accompanying the bike, you'll also find a Shimano 2 x 7-speed drivetrain with stem shifters, rim brakes, and alloy wheels.
That said, you must also bear in mind that while the Aversa won't necessarily offer performance levels of higher-priced bikes, it is a great option for bikers who are starting to get their toes wet.
If you're thinking of getting into extreme road biking and can spare a few dollars, try your luck out with the Giordano Aversa first.
If you think the bike's performance-related limitations are stopping you from beating the competition: upgrade!
Read 8 Steps To Clean Your Bike
Galaxy SC1 Commuter Bike
This bike offers the ideal balance of characteristics that make your road biking experience a lot more fun. This bike has an SC Series 6061 frame that has semi-compact geometry and is built from aluminum.
Moreover, it also offers an upright position that can ensure you're relaxed on those long bike drives. But let's not forget the bike's ergonomic saddle!
The seats are curved, and it can also be micro-adjusted to offer the biker a customized seating position. The double chain crank ring is coupled with stem-mounted shifters that can ensure simple and easy shifting with a casual style.
Moreover, the effective side-caliper brakes give the bike ample stopping power in almost every riding condition.
The wheelset is built from double-walled aluminum that gives the bike a firm base, and you can get the bike in five different sizes ranging from 4'11 inches to 6'3 inches.
Setting it up for a ride is easy, but we recommend that you get a professional to assemble and tune it for you.
All in all, the Galaxy SC1 is a great option for green commuting and road cycling and is easily one of the best road bikes under $500.
Read How to Remove Rust from Bikes
Giordano Libero
Shimano shifters, steel forks, and comfortable seats – yes, this bike is under $500!
This bike has a solid design and is perfect for cyclists trying to break out and create a riding style of their own.
If you've been riding bikes for a while but are trying to switch up things and go into the sports side of cycling, this bike was built for you.
Like most of the bikes on this list, this bike is also optimal for beginners. It lets you execute advanced maneuvers at high speeds because of which you can expand your skillset.
So if you're tired of using your bike just for your daily commute, get the Giordano Libero and transition into new pathways of road biking!
Read How to Lock a Bike Without a Rack
Marin Nicasio
Marin is a small company in Marin County, California. They have had their roots in mountain biking ever since the company founder, Bob Buckley, decided to follow his doctor's advice of trying out the sport.
Earning an accolade can be tough in the biking community since cyclists can be snobby when picking the best bike.
That is why it is surprising that a bicycle with this price tag made it to several bicycles of the year lists.
The bike has a steel frame built for the wildest adventures, and it also offers ample clearance for the extended tires it has (650 X 47mm or 700 x 40mm).
Moreover, you can also attach racks on the front or the rear since it also has mounts, and it also has mechanical disc brakes, an 8-speed drivetrain, and a double crank which ensure you have a smooth ride.
Read How to Remove Bike Cranks?
6KU Urban Fixie Road Bike
This 6KU Urban Fixie Road Bike is easily in the top three out of all the budget fixies you can get in the market. The manufacturer has put exquisite attention on making this a bike that delivers in the fundamental areas of:
Practicality,
Reliability, and most of all
Comfort.
The bike's frame is made from tightly welded, high-quality steel that can absorb road bumps with ease and reduce vibrations when you're on the go.
The result?
A comfortable bike ride that is smooth and fun!
Comparing 6KU to other bikes in the same price range makes this fixie relatively lighter, quieter, and faster. From the get-go, it's easy to understand that the manufacturer has tried their best to prioritize simplicity, so the fact that it's a fixie is no surprise to us.
But wouldn't that make the bike boring?
Not at all! The fixie side of the road bike world can be fun, depending on your perspective. The bike has a tough steel fork that can smoothen out the harshest terrains, and the rear wheel can also be flipped so you can show off your whip skids.
Moreover, the beginners reading this article will be happy to know that this bike is 90% assembled out of the box, and it also has a detailed guide that is easy to follow.
The size and style choices are also extensively diverse to easily find one that matches your personality. It's available in five sizes that can suit people between the heights of 4 and 6'4, and it also has several colors.
Read 13 Most Expensive Road Bikes of The World
Merax Finiss
Considering the impressive list of components and features this bike offers, its price tag doesn't seem too hefty.
It has a rigid aluminum frame, and the steel fork gives it ample flexibility to cushion out the impact of those rocky rides.
It may come as a surprise, but this Merax Finiss bike has 21 gears, and the wide range of options can make ascents a breeze. Even if you're on those lesser-maintained roads, you'll still enjoy the ride.
All of this is possible because Merax did not compromise when they decided on the components of this bike. The Shimano parts and the aerodynamic design make it an amazing and affordable road bike.
So if you want a bike that looks and feels like a high-end road bike without the heavy price tag, we recommend getting the Merax Finnis. It's ideal for people trying to get a taste of what the high-end biking experience is like.
Check out Electric Folding Bike Pros And Cons
Brand X: Road Bike
If naming a company "Brand X" doesn't translate to simplicity, we don't know what does. Their road bike, exclusively sold through Chain Reaction Cycles and Wiggle, is so uncomplicated that they didn't even try to name it.
It's akin to naming your cat, cat.
But while you may think it reflects poor performance and careless branding, it doesn't. For the price point, it offers tremendous value since it only has Shimano components, an aluminum body, and a ProWheel crankset.
It also has a 14-28T cog set, a 50/34T crankset, and seven speeds. So even though you can't do many any major climbs with this bike, it's still an excellent entry-level option for aspiring road bikers.
Check out, Why are Mountain Bikes So Expensive?
Merlin PR7
This is a UK-based cycling shop and is an in-house brand for Merlin Cycles.
The shallow handlebars and the upright geometry give the bike a classic and minimalistic look, and compared to an average entry-level bike, the geometry is a tad more aggressive.
Since it has a low stack, you can get low into a racing position. Now couple that with a Shimano Claris groupset, and you have a bike that provides remarkable value for the $500 price tag.
The rear cog runs eight speeds with 11-28T, giving the bike ample strength of those tough ascents. It has conventional Kenda 25c tires with Mavic rims, making this bike heavier than other bikes in this price range.
Vitus Razor
Sean Kelly, who is regarded as a cycling legend, rode Vitus bikes in the 1980s. You may have heard of the Vitus back when the man Vitus himself was manufacturing bikes. But things have changed drastically since then.
Now, Vitus is an in-house brand Wiggle and Chain Reaction Cycles, and Sean Kelly is the brand's ambassador. One look at the Razor will instantly show you why several bikers still prefer buying it. It looks more expensive because of its:
8-speed drivetrain,
Shimano Claris groupset, and
Kenda tires
Even though the gear has a limited range for climbing, the geometry is aggressive enough to deal with those sharp drops.
Read Tubeless Mountain Bike Tires Maintenance
What to Expect from a Road Bike Under $500
If all the bikes we've listed didn't help you form realistic expectations for a $500 bike, here's a more specific answer.
Even though several cyclists turn their noses away from the bikes under this price point, several respectable bikes fall into this category. That is because advancements in technology have made it cheaper to install aluminum frames and disc brakes on almost every bike.
And while these bikes may not satisfy the veteran road bike rider, they offer ample value to a novice rider who is still trying to understand the hype behind cycling.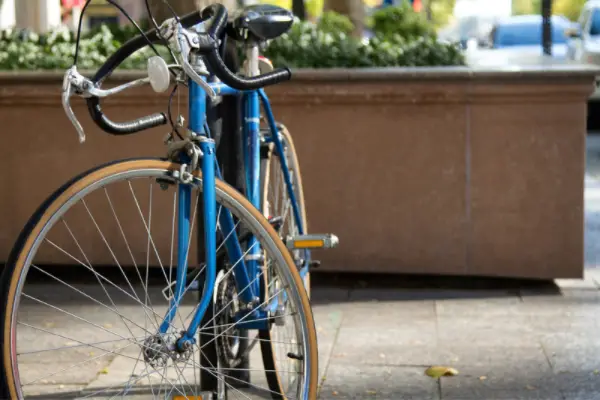 Here's what you can expect from the best road bikes under $500.
1. Frame Material
At rock bottom price, you'll have two options for a bike's frame:
That said, bicycles under $500 will be fitted with heavier components and wheels, so giving these bikes a light frame makes sense.
2. Brake Components and Drivetrain
When you're considering bikes under this price tag, you can see some brakes and components that are either entry-level or low-level. The lowest end groupset Shimano makes is Claris.
While its components don't offer sufficient gear range, smooth performance, or weight savings, they do provide reliable and durable brakes and shifting.
Some manufacturers try to overcome small rear cog set's limitations by installing a triple ring crankset like the Vilano R2.
These trip ring cranksets have a small ring called granny gear, ranging between 24 to 32 teeth. The granny gear can be useful for beginners riding on a hilly terrain since it has a broader configuration setting.
3. Bike Weight
Since bikes below this price point have heavier wheelsets and components, they can generally weigh more than high-priced options. Higher-priced bikes incorporate lightweight components that cost more.
So if we had to give you a ballpark number, we'd say bikes under the $500 category can weigh somewhere between 8 to 12 kilos.
Check out:
Wrapping Up
We hope this article on the best road bikes under $500 makes your quest to find the perfect road bike a lot easier. There are several other options in the market, but the ones we've listed are the best beginner-level road bikes you can get in terms of performance, quality, and affordability.
Go through the product listings of these bikes on the online stores you find them on and get opinions from the bikers who have the first-hand experience!
Take your time and find one that fits the best for your needs because it's never too late to hit the road!
See you on the tracks!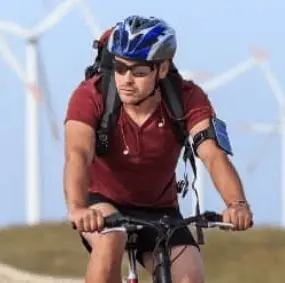 I am Michael, an avid rider and bike expert. I am here to provide, biking tips and expert advice on in-depth bike reviews covering features, capabilities, price range, and much more. Specially on electric bikes, mountain bikes, road bikes, etc. I will provide honest product reviews, along with expert advice on purchasing, training, and maintenance. Check out my complete profile.